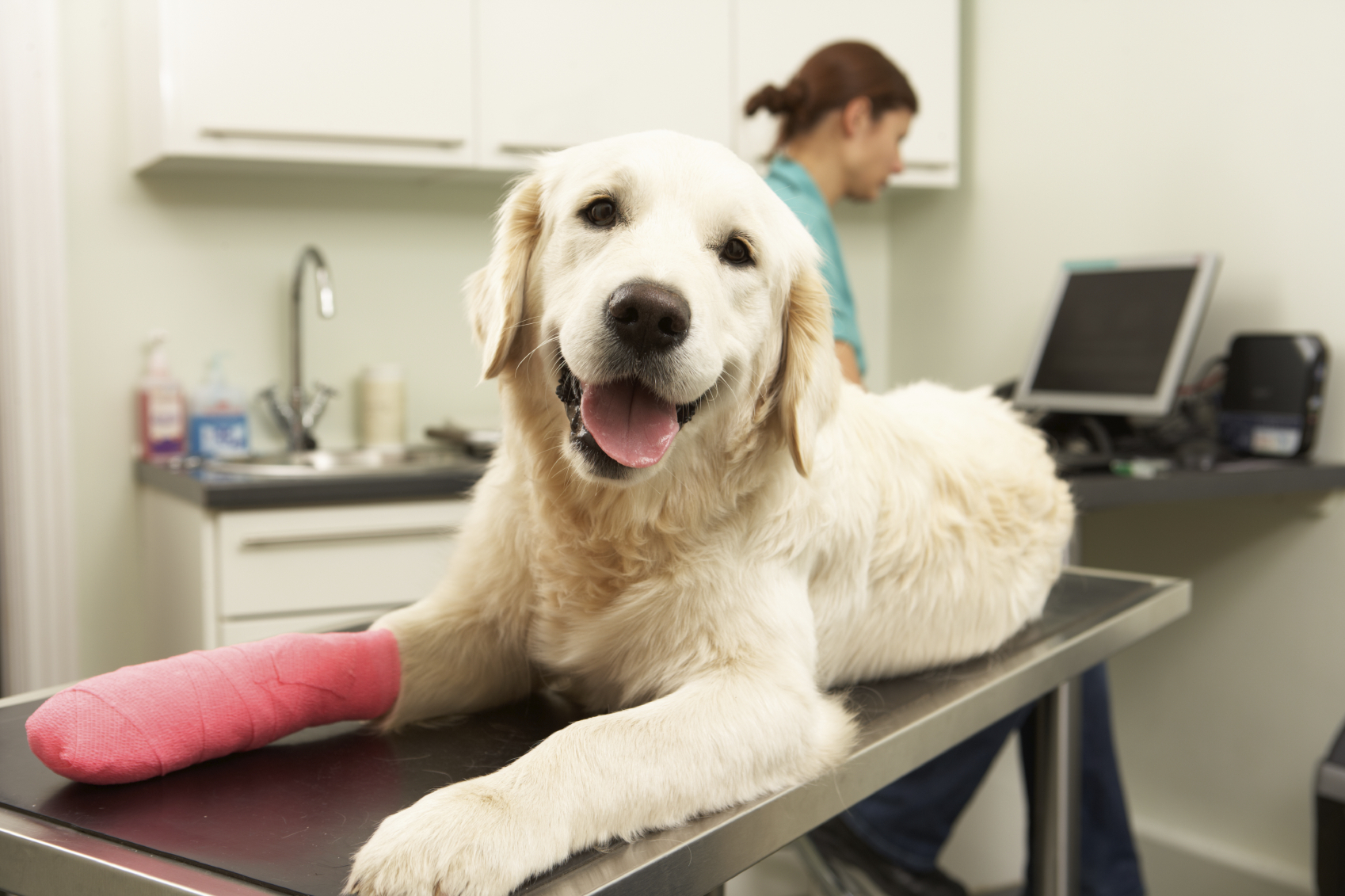 IF you or I fall ill, we know that we can quickly get help for free on the National Health Service.
Sadly, there's no equivalent for pets, and those owners with no insurance, can be left facing some heartbreaking decisions.
According to the Association of British Insurers, there are around nine million dogs in the UK, but only 2.4 million are covered by pet insurance, which means almost three-quarters of owners do without it.
An overnight stay at the vet's for a dog costs around £675, while treatment for spinal surgery can be as much as £2,000.
For those who can't afford it, the animal is either left to suffer or put to sleep.
Recent research from MoneySuperMarket reveals that the 56% of pet owners in the UK who don't insure their animals are paying up to £810 each time their dog or cat suffers an illness or injury that requires veterinary treatment.
Yet taking out a standard annual pet insurance policy, at an average of £261, could save them well over £500.
According to MORE TH>N, one of 25 leading pet insurers to partner with MoneySuperMarket, the most-common claim in 2015 was for joints, with an average claim cost of £452.92.
This was followed by growths or tumours at £433.57 per claim, and skin conditions at £204.57.
The most-expensive claims to hit owners' pockets were fractures, costing on average £809.94 per claim.
The average policy available through MoneySuperMarket for pets is as little as £21.74 a month, which at £261.88 for a year, is still cheaper than the cost of just one claim, which comes to on average £349.33.
Without cover, some pet injuries can see owners hit with four-figure vet bills.
For conditions such as a ruptured Achilles tendon, a cat nursed back to full health can cost £4,000, with treatment including ultrasonography, orthopaedic referrals, an operation and post-op check.
This is compared to the 2015 average annual policy for a moggie under five, which was under £100, or less than £10 a month, on MoneySuperMarket.
As well as age, medical history and current state of health, the type of dog or cat can also have a big influence on the cost of cover.
According to MoneySuperMarket data, in 2015, crossbreed dogs were approximately 20.9% cheaper to insure than pedigrees, and mongrels were approximately 11.6% cheaper, based on the average annual premium.
For cats, moggies were approximately 11.8% cheaper to insure than pedigrees, based on the average annual premium.
Rose Howarth, head of pet insurance at MoneySuperMarket, said: "There's no National Health Service for animals and with bills on the rise, a trip to the vet can break the bank these days.
"Pets might suffer illness or injury at any time, so investing in insurance means owners can meet the cost of any unexpected treatment their pet needs.
"That way, they'll know their furry friend is covered and won't face the shock of a hefty bill during a difficult time.
"Before picking a policy, it's important to compare prices based on your animal's needs and a budget you're working to.
"The best policy might not always be the cheapest, as there are some general exclusions from many providers, so owners need to do their research and shop around to avoid being out of pocket because a particular condition isn't covered."
---
READ MORE
Car insurance: There's no excuse for driving without the required cover
Owners go to incredible lengths to involve pets in their weddings