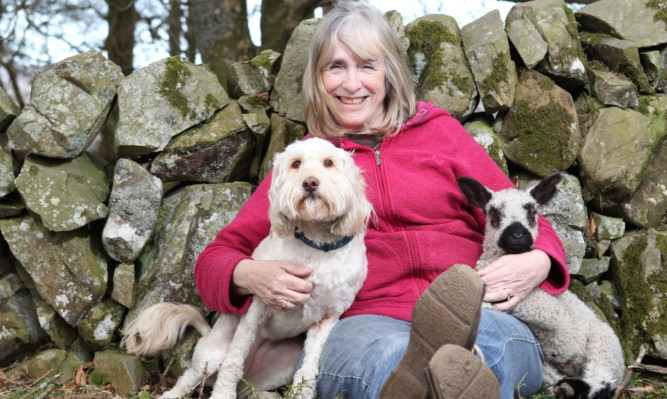 A Labradoodle which was bought as a family pet has become a surrogate mum to a sick lamb.
Sandy-haired pooch Bramble stunned her owners by fussing over the tiny farm animal then tucking it under blankets in front of a heater.
The lamb was a triplet which strayed from its mum just hours after being born.
It was found in a puddle, suffering from hypothermia, the following morning.
"He was shivering and struggling to survive," explained owner David Gibbon, a champion sheep-breeder.
"So we brought him into the kitchen to warm him."
But David and his wife Jean, who run a farm between Ayr and Castle Douglas, were amazed when Bramble, two, turned nurse-maid and tucked the lamb into a blanket in front of the family's Rayburn heater using her nose and mouth.
"She wasn't satisfied until he was properly snuggled under," added Jean.
"We've never seen anything like this in a dog before, especially a family pet.
"She couldn't take her eyes off him.
"It was so funny because she rarely has anything to do with the sheep and leaves that to our sheepdog, Rock."
A video of Bramble has become a hit on Facebook after being posted on the Dumfries and Galloway What's Going On wall.
"I don't know if Bramble is making a bid to become a sheepdog," Jean smiled.
The lamb, which comes from a breed famed for its silky coats, was born in his mum's first litter.
He has since been safely reunited with her.