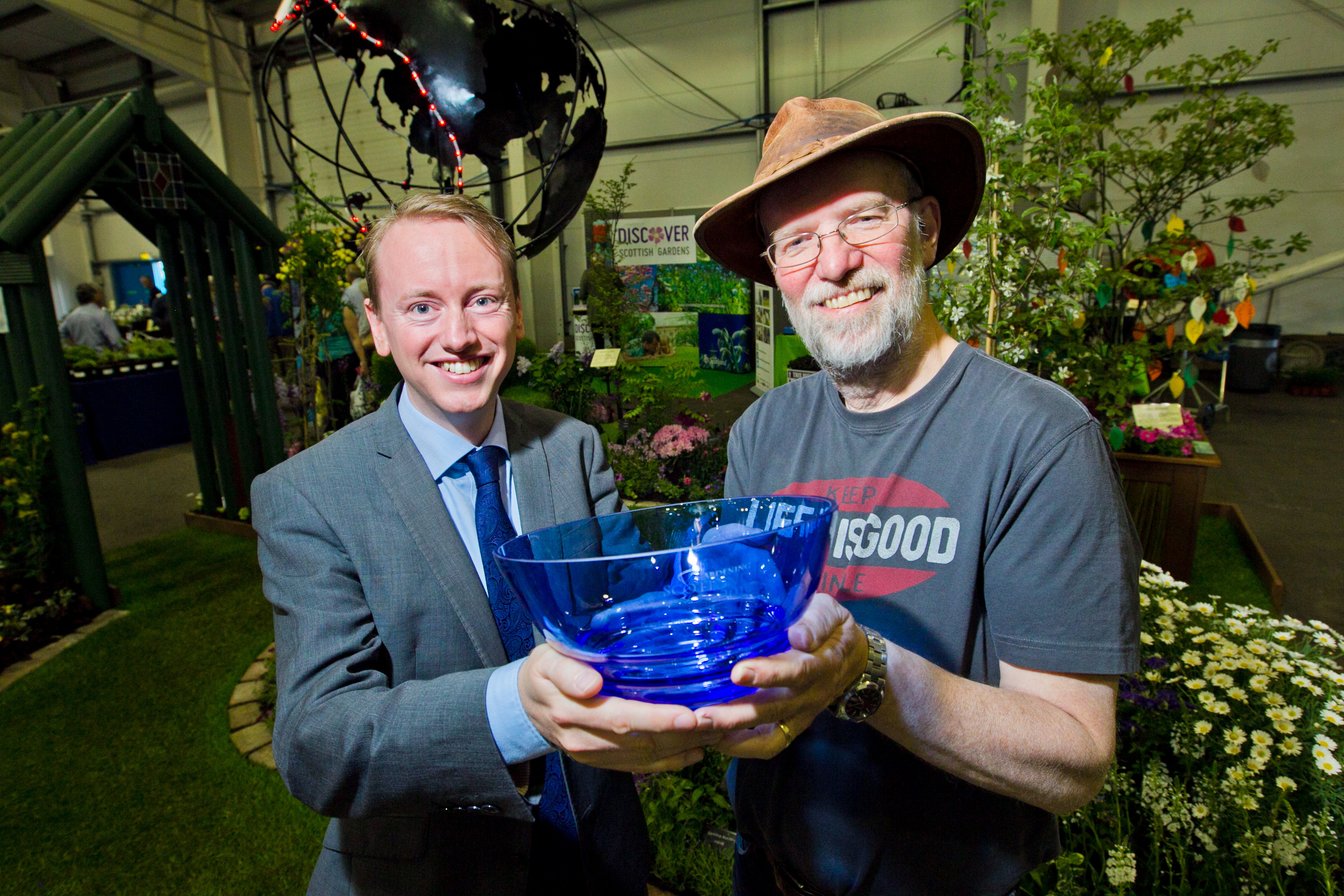 SOROPTIMIST International and Dalgety Bay Horticultural Society won the Sunday Post People's Choice Award at this year's Gardening Scotland.
The team were presented with the prize on Friday for their 'Green from the Rubble' garden which was inspired by the regeneration of Christchurch, New Zealand, following the earthquakes of 2010.
The garden was dedicated to people across the world in all areas affected by earthquakes.
It featured a rubble-strewn area with crazy paving leading to a mosaic bench made from broken crockery, representing the damage caused by quakes.
---
Video: Take a tour around the garden
---
There was also an archway made from cardboard tubing in a nod to a temporary cathedral constructed in Christchurch and a tree of hope featuring good wishes for those affected.
A metal globe at the centre of the garden illustrated the regions most affected by the natural disasters.
Plants and items from the garden will be sold to raise money for the Nepalese Disaster Fund.
DBHS chairman Michael Gourlay said: "People have loved the garden. They've been so interested in it.
"The story behind the garden has captivated people's imaginations."
---
READ MORE
In Your Garden: Britain's best sheds are for more than just storage