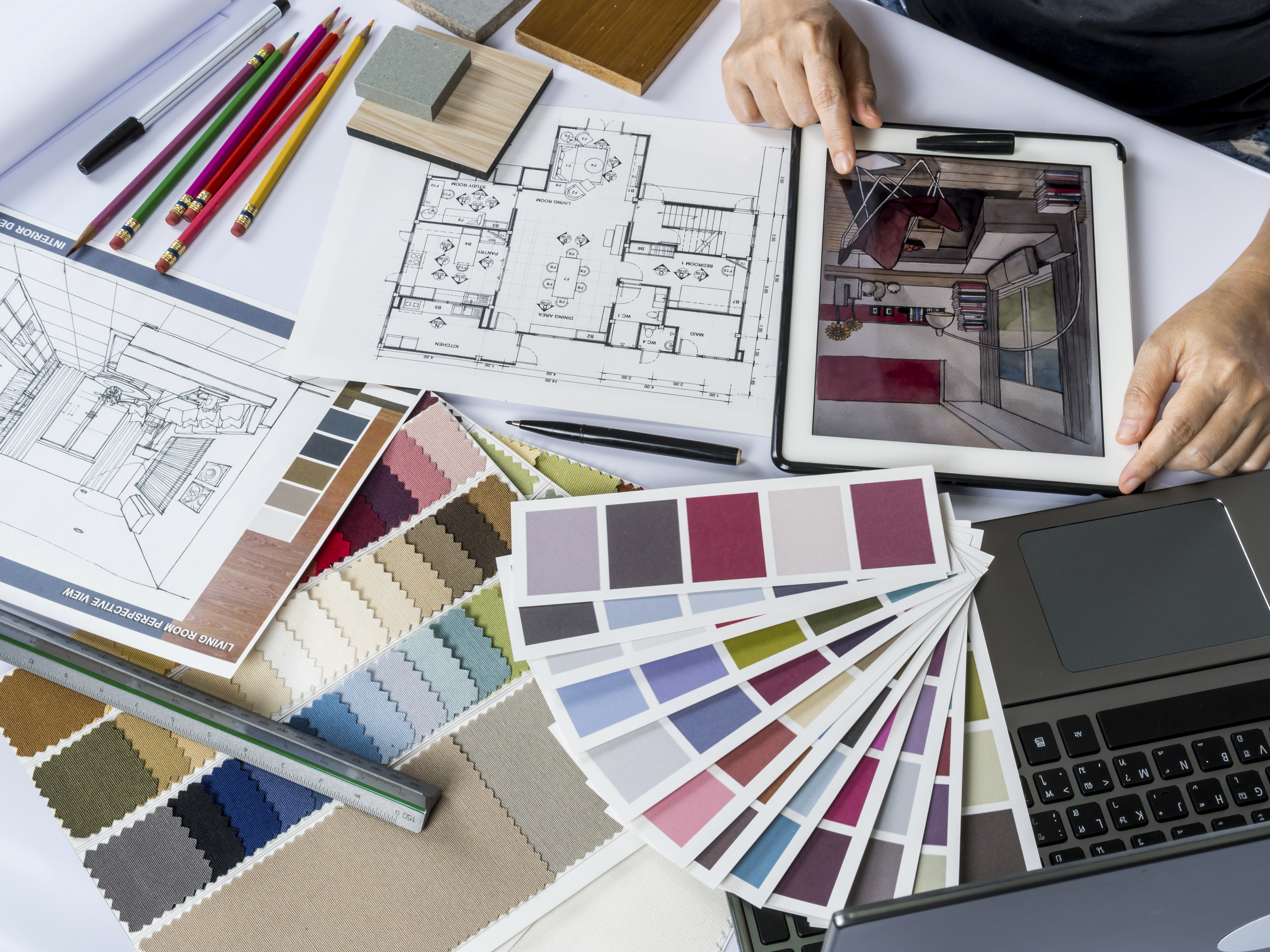 WHAT do you think of when you hear the phrase "interior design"?
For those of us who remember the Changing Rooms years, it conjures up images of Laurence Llewellyn-Bowen chuntering on about scatter cushions and statement walls.
But it can not only make your room look good, it can help you feel good as well.
As Katie Glenn, an interior designer with home furnishings specialists Julian Charles, explains: "Interior design can improve health.
"And not just because it has a huge impact on your mood in general.
"Say you wake up in the morning having not had a good night's rest. You wake up feeling like you've not slept properly and you always have things on your mind.
"You don't know why, but it's very possibly because of how you've had your room decorated. You can use suitable colours, fabrics and styles that will promote sleep.
"Colour is important, especially in the bedroom, as it's somewhere that's meant to be your sanctuary, you're meant to relax there, to feel safe.
"So soft blues are the best colour I'd advise for the bedroom. You could make it a coastal theme, which is going along with current interior trends and fashion.
"Try cornflower blue through stonewashed blues down to pale blues, allied to a neutral colour scheme. You'll feel like you're at the beach.
"Just the colour itself helps slow your heart rate and reduce your blood pressure, gets you into that calm state you need before you sleep."
The master bedroom in my house is a symphony of lilac, would that work?
"Maybe pale, pale lilac! They do say to avoid your more luxurious, deep purples unless you're trying to create a sort of boudoir effect!" laughs Katie.
"They stimulate the brain, so that colour's telling you to be awake, especially creative people.
"And as popular as greys and browns are at the moment, they're quite depressing if you don't lift them with an accent colour.
"Yellows and greens are good as well — nice, fresh, natural colours — keeping that outdoor, at-one-with-nature feel in your home."
So Mr Big's crimson statement wall in Sex And The City would be right out, I'm guessing?
"It's each to their own," adds Katie. "For example, I love bare floors as they're cool and they don't get dusty, especially with the steam cleaners you get nowadays.
"But other people like really thick carpets, something luxurious and soft.
"It depends on your personal style, whereas I'd suggest a rug you can change with your décor.
"Keep your space nice and clean, obviously declutter and use good storage solutions because clutter creates quite a stressing environment, you want a clear room, clear mind, just to ease it all.
"Also, today you can't go anywhere without someone being attached to some sort of electrical device, there's information overload.
"If you can't get it out of the bedroom, at the very least don't use any of it at least an hour before bed.
"Even your normal lighting should be dimmed and preparing your brain to shut off, really.
"Allergy-free is another big thing these days. I'm a hay-fever sufferer — the sun comes out and I can't breathe! — so many of our pillows and duvets are actually treated to combat the dustmites and allergens.
"Washing your bed linen at a temperature above 60 will also fight them and you can add a nice scent to your washing to get that super-clean, super-fresh sense of tranquillity which can aid your sleep."
Speaking of bed linen, the filling can make a huge difference.
"We offer a wide range of duvets and pillows, such as a hypo-allergenic filling, which is less likely to trigger allergies, so if you had a less- severe allergy, such as my hay fever, that would be ideal," says Katie.
"Or you could go for anti-allergy treated fillings which have been developed to combat dustmites.
"High thread-count Egyptian cotton sheets are also good. They're clean, crisp and breathable, so they keep you nice and cool in the summer but retain warmth in the winter.
"Take time choosing your bed and mattress, looking for the right one for you.
"They say you spend a third of your life in bed, so you should spend as much time and money as you can afford on the right one for you.
"Blackout, thermal curtains also help in the summer with it being so warm, and bright earlier and later in the day.
"They'll keep your bedroom darker and cooler."
Great. Does anyone have Carol Smillie's number?
---
READ MORE
Property of the Week: Scottish designer is glad she's home from her travels
TV interior designer John Amabile took 12 years to create his perfect home