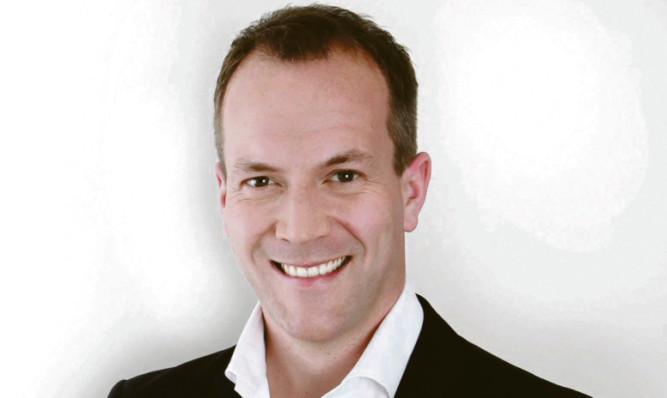 His character Dr. Jake Thompson has been on the lighter side of many of the BBC medical drama's stories.
But Ben tells The Sunday Post that's set to change.
"The stuff I'm doing now is really gritty," he confides.
"I'm really not allowed to talk about it but my character is quite jokey and fun usually.
"All of a sudden the jokey stuff comes to a stop."
Ben has become a viewers' favourite, with his gynaecologist Jake actually hapless around the opposite sex.
"I thought it was fun to be a gynaecologist who is essentially scared of women," the affably open actor explained.
"I actually popped in and did one episode and they asked me to do another, then three, then six or nine.
"It's like a rolling thing but I often don't know when my stuff is on until someone says, 'I saw you on Holby last night mate'.
"The thing is that you always have lots of medical jargon you have to say as if it's second nature and that's a tough ask."
Ben, 41, should have a better shot at that than most having been a regular in ITV's spin-off of 1960s-set The Royal, the modern Royal Today.
"I am comfortable with medical dramas in fact I'm comfortable with anything that pays the mortgage to be honest," laughs Ben, who is married to actress Anna Acton.
"I'd dance for coins if someone threw them in my direction!
"The thing about The Royal Today was that we filmed about 50 episodes in three months.
"So, if the boom microphone dropped into scene we'd say we'd need to go again but they'd tell us just to pretend it was a piece of medical equipment.
"On Holby, though, they take it really seriously.
"I had to do a Caesarean and when I went to pop the bag of waters there must have been about four litres that went absolutely everywhere.
"It was one of those occasions where the medical mask saved me."
Ben was a regular on Hollyoaks and met Anna on the set of former Channel 5 soap Family Affairs.
The couple have two young girls, three-year-old Grace and 16-month-old Lana, both of whose births Ben says he was thrilled to attend.
Home life is now pretty, rural Marlow in Buckinghamshire, by the River Thames.
"We lived in Clapham in London but we moved out after the riots they turned it into the Bronx," adds Ben.