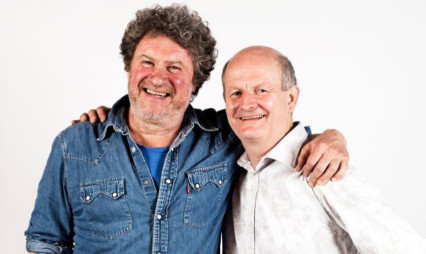 TV star returns to perform at the Edinburgh Fringe.
Rory McGrath is one of the most popular presenters on TV.
The bearded funnyman's fronted travel and history programmes, and racked up an incredible 11 years as a panellist on sports quiz They Think It's All Over.
Programmes that take him out and about the British Isles most suit Rory's amiable style, including two series of ITV's The Lakes.
But it's Three Men In A Boat and its six sequels that have struck the biggest chord, with the Great British public lapping up the continuing nautical adventures of Rory, Griff Rhys Jones and Dara O'Briain.
"It's strange it's so popular because we didn't really know what we were doing in it," admits Rory (57).
"During the first one, Griff actually said to me: 'If this goes out, we'll be finished because it's terrible!'
"But I think people like the idea of three blokes not really knowing what they're doing and just kind of bumbling around."
Part of the appeal is the perfect blend of Rory as the bloke you'd like to have a pint with, Dara making sarcastic comments and playing the other two off against each other, with Griff being grumpy and ultra-competitive.
"That's a good summing up!" says Rory. "Griff's obsessed with boats and he's quite school-masterly, and he gets genuinely annoyed with Dara and me.
"I've known him since we were at Cambridge, so he always treats me as that sort of naughty boy he's always had to put up with.
"They've all been absolutely amazing fun.
"We've done seven the Thames, the Isle of Wight, Cornwall, Scotland, Ireland, Croatia to Venice and New York.
"It's so popular, we think and hope there'll be more.
"The thing about the show is, despite everything else I've done, when people speak to me, they always ask when I'm back on the boat, and I'm constantly knocked out and flattered about how popular it is.
"I watch them and think: 'Are people really watching this?' because in some respects it's the most real reality show because we can't believe what we're doing!"
Three Men was one of the first shows to feature celebs in a specific part of the country, and there have been many more since.
"Yeah, that's now standard, isn't it?" chuckles Rory. "Choose a district and stick someone in it!
"It's great for me because I love not being in the studio and being out on location, especially seeing parts of Britain I haven't seen before."
But, as a proud Cornishman, how did Redruth-born Rory let Surrey lass Caroline Quentin do Cornwall?!
"That's a very good question!
"They put me in The Lakes, and I thought: 'Oh, 12 weeks in the Lakes, sounds ideal to me' but they said: 'No, you're going for two days'!
"So when Cornwall came up, I said I had to do it but they said: 'Oh, no, you're the Lakes now, you're Mr Lakeland!'."
Rory started out as a comedian in the famous Cambridge Footlights revue and later starred in comedy sketch show Who Dares Wins.
And he's returned to his roots with a live show, currently at the Edinburgh Fringe, featuring his former WDW pal Philip Pope.
"We'd like to tour it but probably in the new year because we both have commitments in the autumn," Rory adds.
"I've written some quite good serious songs and I thought it'd be nice to get them out there but the only way I can do it is to write some comic songs because people expect me to be satirical or comic.
"So we started doing country songs mainly, as they're lyric-led and easy to play!"
l Rory McGrath and Philip Pope in Bridge Over Troubled Lager is on at the Edinburgh Fringe until August 26. Visit www.edfringe.com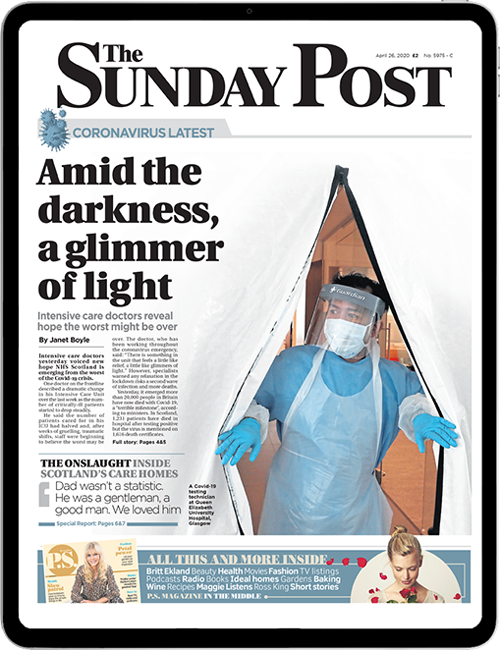 Enjoy the convenience of having The Sunday Post delivered as a digital ePaper straight to your smartphone, tablet or computer.
Subscribe for only £5.49 a month and enjoy all the benefits of the printed paper as a digital replica.
Subscribe