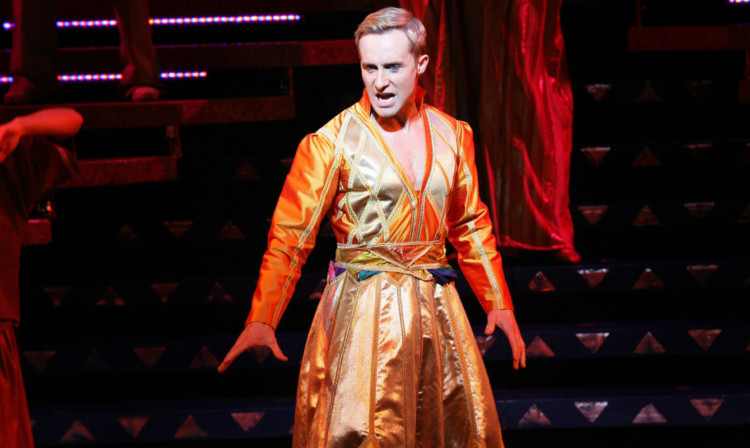 Steps star Ian "H" Watkins isn't torn between theatre and music with Tim Rice as a next-door neighbour, he's very definitely on the side of theatre!
Following the massive success of Steps, who came a close second to The Beatles for a group's most Top 10 hits, Ian's juggled music and his first love.
Last year's incredible sold-out reunion tour and a No 1 album reminded Ian of just what he misses when Steps are taking a break.
However, stepping on stage every night as the lead actor in Joseph And The Amazing Technicolor Dreamcoat also reminds him why he's in showbiz in the first place.
"I've met Andrew Lloyd Webber and Tim Rice on numerous occasions," reveals Ian, who first took this role in a 2005 version.
"In fact, Tim is my neighbour in London, and he's a nice chap!
"They are great, of course, both of them, and they have something special when they get together. I love Tim Rice's lyrics."
Despite his love of starring across the UK and especially London, Ian reveals that a city once feared for its critical audience is his favourite.
"We've been to so many places, but Glasgow will be a highlight for me, and I think Steps actually opened a big venue up there," he reveals. "It's the city that latched on to Steps before everyone else!
"I started out in musical theatre, even did music and plays in the West End when I was 11 or 12, so this is what I always wanted to do.
"Obviously, it's great that in my job I get to do both, but in many ways, theatre is more 'live' than the music concerts.
"So my heart will always lie with the live theatre, and especially musical theatre."
If he adores what he's doing right now, millions of Steps fans pine for word of when they'll regroup, record and get back on the road.
"Steps had always known we'd have some time off, after last year's reunion, which took us all by surprise," he points out.
"We're kind of sticking our heads together and regrouping at the moment, talking about the future.
"It helps to stand back and look at the whole thing from a distance, because you change as a person and an artist.
"So I don't want to make any promises to the fans, because I don't like making promises except to promise that if they come along to see Joseph and the Amazing Technicolor Dreamcoat, they'll love it because it's a cracking show!"
Ian's shift into major roles in the big musicals came after Steps, when he graduated from the Royal Academy of Music, a journey that was captured in H Side Story, a six-part Channel 4 documentary.
After that, he's shown he can command a stage anywhere, and has fallen in love with the idea of treading the boards.
The very fact Joseph's endured so well over many years shows what a story it is, able to touch everyone.
Ian reckons musicals like it are able to evolve as the years go by, but still thrill audiences of any age.
"Musicals have changed over the years, but something like Joseph is universal, a timeless tale," he enthuses.
"That's its secret, and it doesn't take itself too seriously. You couldn't, when you have a talking camel and an Elvis impersonator, and me in a loin cloth! It's very diverse!
"But the bones of the story are still the same, and we hope people will love the set."
The show plays Swansea Grand Sep 10-14, Canterbury Marlowe Sep 17-21, Brighton Theatre Royal Sep 24-28, and Blackpool Opera House Oct 1-5. For more dates and info, visit www.josephthemusical.com/tickets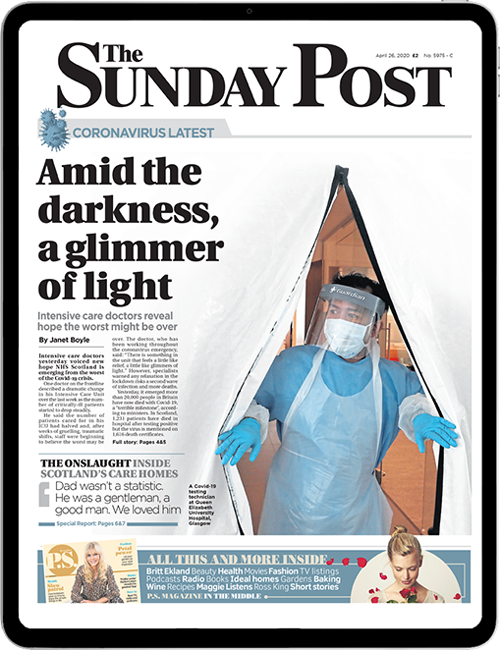 Enjoy the convenience of having The Sunday Post delivered as a digital ePaper straight to your smartphone, tablet or computer.
Subscribe for only £5.49 a month and enjoy all the benefits of the printed paper as a digital replica.
Subscribe