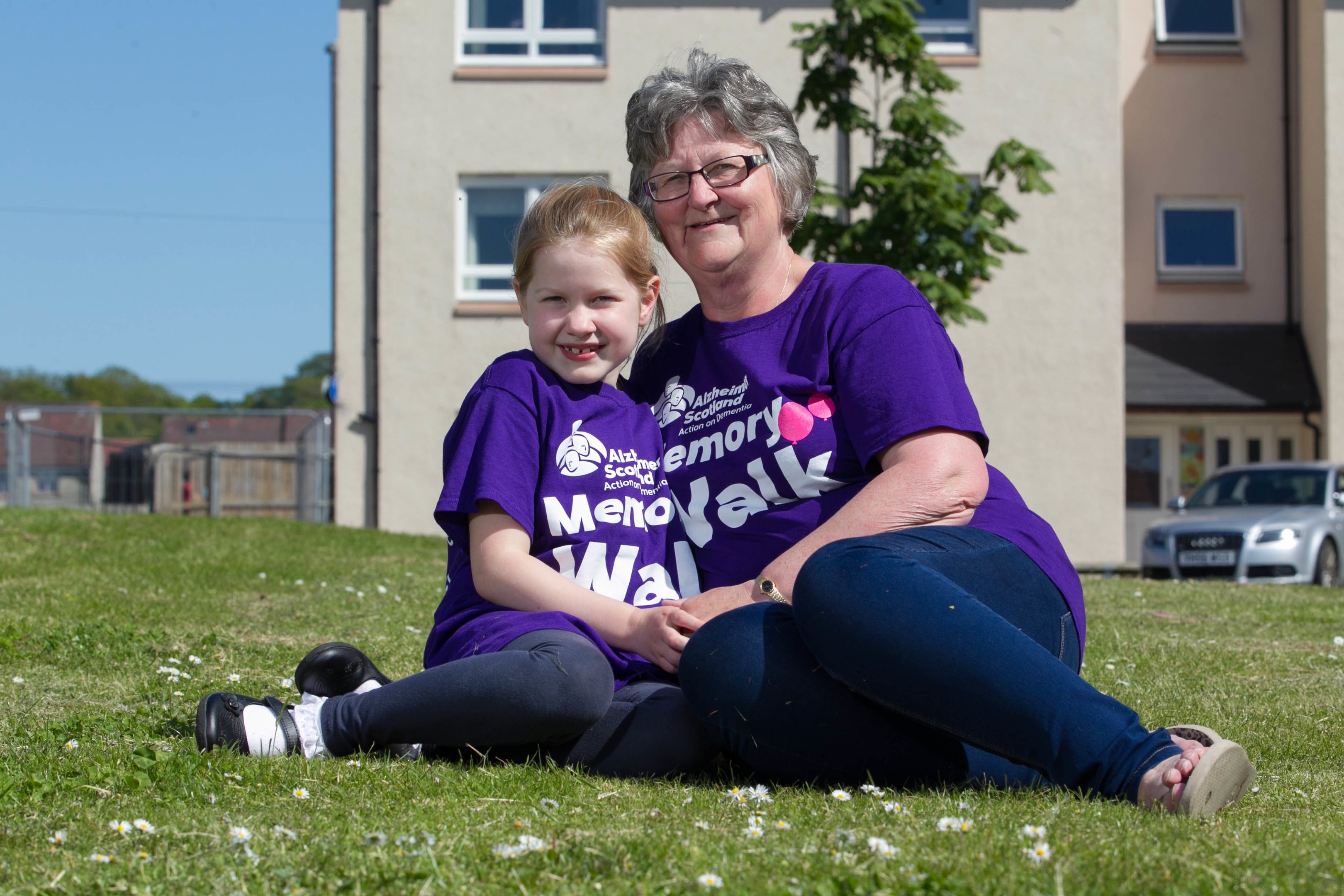 JOSIE WALLACE knows better than most how dementia can affect a family.
Five of the Dalkeith grandmother's relatives have had the condition, with each diagnosis hitting the tight-knit family like one body blow after another.
Josie's mum, Cathie, had vascular dementia and died three years ago.
Her Aunty Violet is currently living with Alzheimer's and her brother-in-law, Andrew, was diagnosed with vascular dementia shortly after Cathie died.
Violet's husband had dementia and died in February, while one of Cathie's aunts also had the condition.
"I look around us and think, 'who's going to be next?'," admitted Josie, 66.
"It's a scary thing and I find it hard to believe it can happen so many times to one family."
Josie wonders if the hardship her mum endured as she watched three grown-up grandchildren die within five years of each other took a toll.
Whatever the reasons may be, unfortunately Josie's experience is an example of the wider issue the country is facing as dementia diagnoses continue to rise.
So she knows the benefit of taking part in a Memory Walk.
Not only does it allow participants to do something to combat this horrible condition, but it also lets them share an hour or two in a relaxed environment with other families who have gone through similar.
"I did the Dalkeith walk last year with my granddaughter Ruby, who's now seven, and we're doing it again this year," Josie said.
"Everybody was so friendly and I really enjoyed it.
"I had such a great experience chatting with other folk in the same situation."
Josie comes from a big family – her mum was one of seven sisters, she has six siblings and is also a mum of five and grandmother to seven – and it's thanks to the support they've given each other that they've come through the many hardships they've experienced.
Her mum was diagnosed nine years ago, when she was 81.
"There were things she was doing that were out of character and we noticed she was forgetting things," Josie said.
"She became paranoid, imagining there were people at the door during the night and folk looking through the window.
"I had dealt with dementia in my job but when it's your mum in that position it's much harder to cope.
"We had to put Mum in a nursing home in 2010, when she was 84.
"She remembered quite a lot of things and still recognised us, although she would mix us up – I could be a sister or an auntie.
"I lost my husband, David, suddenly in 2011 and it had been a few weeks since I went to see her because of that.
"When I visited it was like I had my mum back for an hour – she said she knew how I was feeling. It was great to have that time with her."
Josie goes to Kirkcaldy every fortnight to visit Violet, who's in a wheelchair now and struggles to speak.
She's just turned 75 and was diagnosed at 68.
"Violet was so full of life and fun and she still has a big smile on her face. She knows us."
Josie added: "We've always been a close family so we help each other through it all."
---
READ MORE
Memory Walks: Game of Thrones star Kate Dickie shares details of her mum's dementia
Alzheimer's Memory Walk: Take vital steps in fight against disease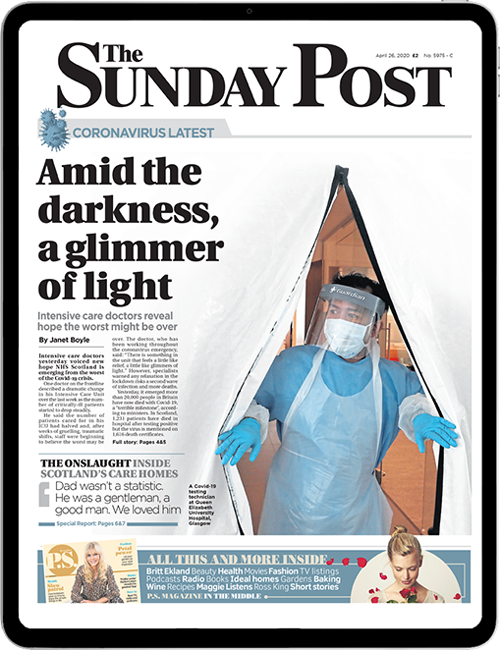 Enjoy the convenience of having The Sunday Post delivered as a digital ePaper straight to your smartphone, tablet or computer.
Subscribe for only £5.49 a month and enjoy all the benefits of the printed paper as a digital replica.
Subscribe