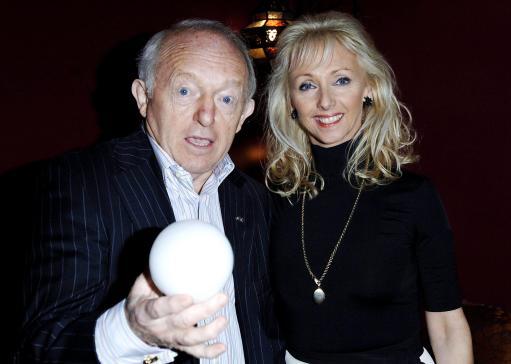 Paul's shows are still going with a bang!
Debbie McGee is talking about life with Paul Daniels when she suddenly screams mid-sentence.
A gun's just gone off inside the house.
It's not as dangerous as it first sounds though. It turns out Paul had been working on effects for a theatre production of The Tempest that morning and he'd forgotten about the confetti gun in his trouser pocket.
"There's confetti everywhere," Debbie groans.
Such an incident would be unusual in most people's houses, but it sounds the norm for veteran magician Paul and his lovely assistant.
Last year Daniels cut off his left index finger in an accident with a circular saw while building new props. Thankfully for the magician, the digit was reattached.
But even that wasn't the worst magic-related catastrophe.
"Paul blew up his hand when doing an outside broadcast anything for a laugh!" Debbie remarked.
Paul explained: "There was a flash effect with a trick and it back flashed.
"The job comes with dangers you have to treat it as if you were a stuntman. I warn all young magicians about the risks."
Now 75 and having been off the telly for a number of years, save for appearances in shows like Strictly Come Dancing, Wife Swap and a Louis Theroux documentary, it's perhaps no surprise to hear Daniels has announced his First Farewell Tour.
Except it's not really.
"The Stones have been doing farewell tours for years, so I thought it was time for me to do one," Paul said. "People keep asking us to do shows, so we continue doing them."
Paul and Debbie are still in demand around the world. The day after I speak with them they're flying to Portugal for an engagement.
"It's not hard for me to come up with new material. The stuff in this upcoming show is all completely different," Paul explained. "I'm forever thinking up new things.
"People get a big surprise when they come to the show because it's 99% comedy so they're laughing while they're baffled!"
Paul and Debbie's From Legend to Leg End tour is in Darlington Civic Theatre, Ayr's Gaiety Theatre and Livingston's Howden Centre from September 6-8.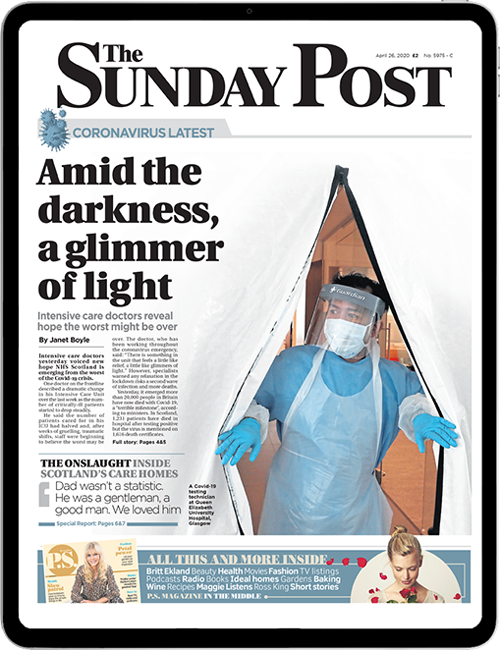 Enjoy the convenience of having The Sunday Post delivered as a digital ePaper straight to your smartphone, tablet or computer.
Subscribe for only £5.49 a month and enjoy all the benefits of the printed paper as a digital replica.
Subscribe