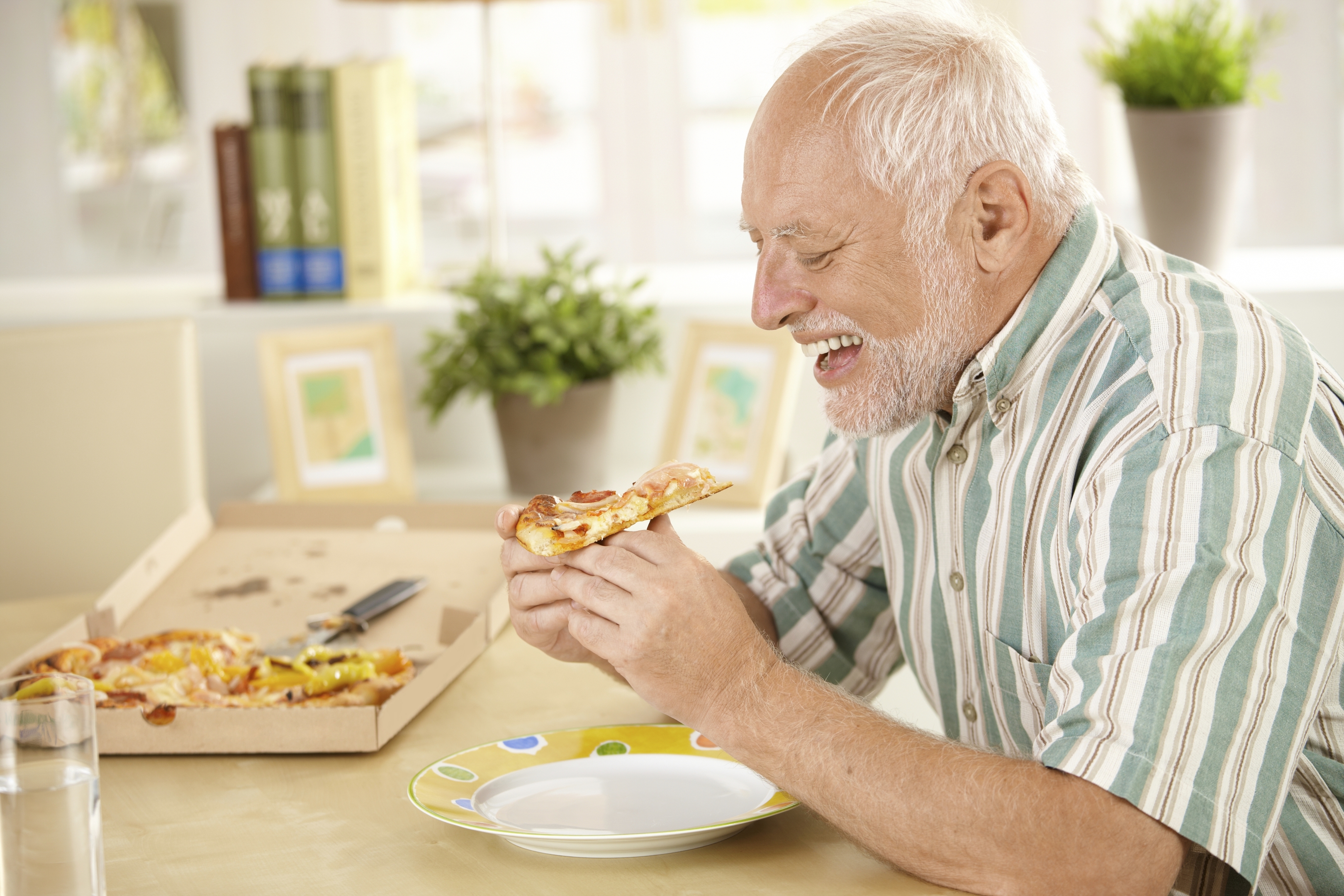 As a strict diet, you may think the following sounds rather appealing, or maybe even downright impossible.
For breakfast, cereal, fruit, juice and a coffee. Lunch? Wine, salad and some fish.
Oh, and dinner is a big fat pizza. Every night.
Yeah, right! No chance you could tuck into that lot and shed, not gain, some extra weight, is there?
This yummy-sounding set-up, however, is exactly what New York chef Pasquale Cozzolino tucked into for his seven-month diet.
Italian-born Pasquale may not have taken the traditional diet route, but it worked, and it all started after he piled on 370 pounds when he moved Stateside.
He had never tasted an Oreo biscuit before, fell for them and ate as many as he could.
He found that fizzy, sugary cans of juice went well with them, so he had a few of those each day, and he ballooned in weight.
Back pains, leg pains, irritability, hating to see himself in the mirror, he was desperate to get his life back into shape.
He gave up juice and biscuits and relied on an old pizza recipe he'd known in Naples.
Pasquale made his own traditional Margherita pizza, using a 300-year-old recipe with a dough containing just four ingredients —unbleached flour, water, sea salt and yeast.
Unlike the typical New York pizza, there was no butter or lard in the recipe.
He explained that with this recipe, everything is mixed together and then left to settle for a day and a half, which sees the gluten lose its heaviness.
He tops his 12-inch pizza with tomato sauce, basil and fresh mozzarella, which takes his total calorie count to 600, leaving him plenty for the breakfast and lunch.
Now, slimmed down, but still extremely well-fed, he's a very happy chappie indeed.
---
READ MORE
10 magic memories from the three sisters that baked their way to business success