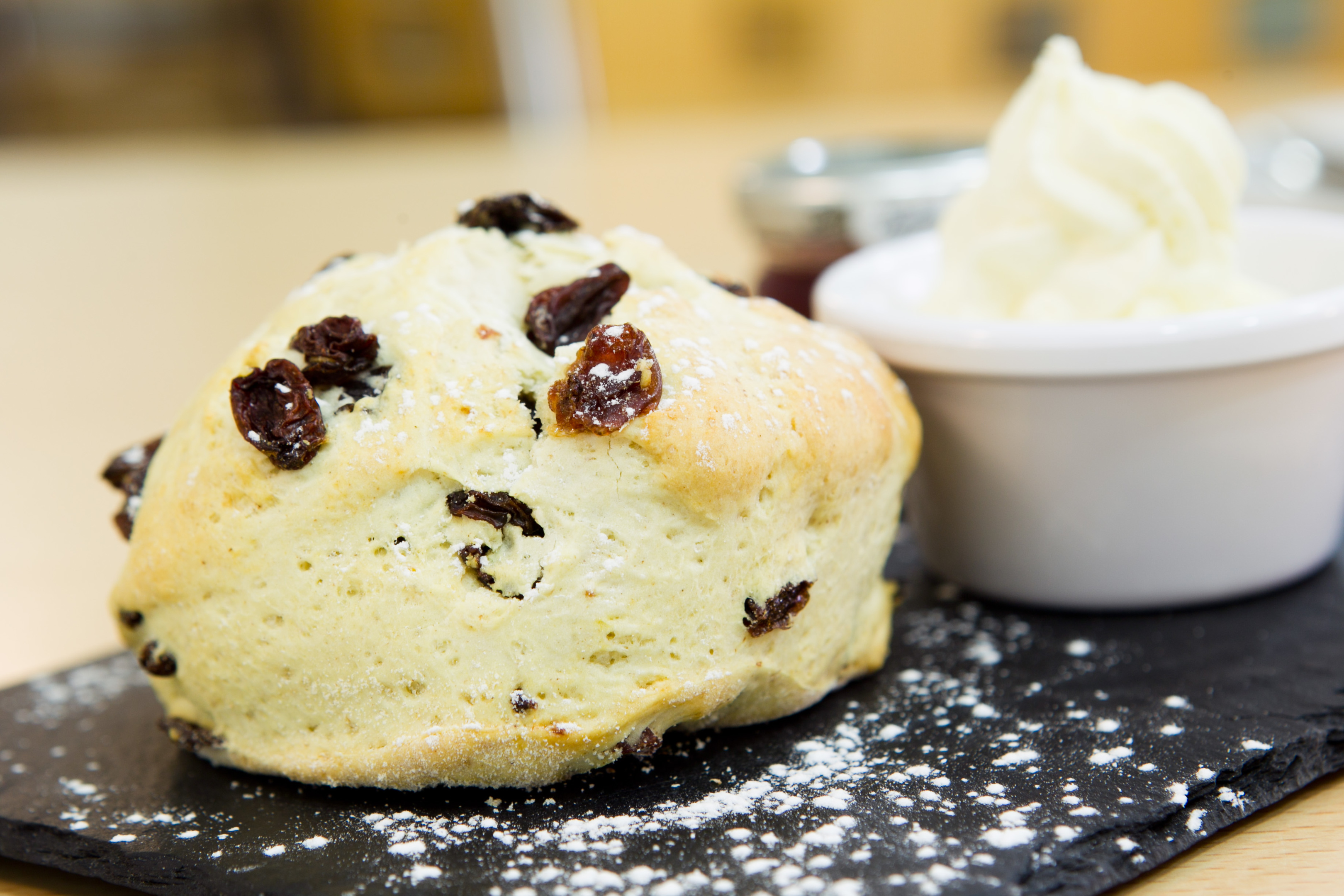 That's the case when I find myself lost in deepest Livingston.
It seems to be a maze of roundabouts and streets that all start to look disconcertingly similar once I've been around them 200 times searching for my destination.
You might have guessed there's no sat-nav in my life.
Only one thing will ease my stress in this case. Of course you know – a nice cup of tea and a scone.
So when I spy Klondyke Garden Centre in the distance, it's like a wee oasis in the desert.
Sure enough, inside, the Topiary Coffee Shop is just what the doctor ordered.
I decide I need a bit more than just a scone and go for a caramelised onion and Cumberland sausage panini, along with a scone for afters.
"Choose your own scone and jam," says the harassed but chirpy waitress.
So I take my scone and jam to the table with my tea, while waiting for the cream to go with it.
It all feels a bit higgledy-piggledy. Obviously in this line of work I'm used to being served my scone on lovely china, along with a cute wee pot of jam and neatly-folded napkin.
However, let's not knock it, because it means I can choose the nicest-looking scone, not to mention the fact it's a whopper.
I'm so hungry I end up having my lovely scone before my panini. It's technically the second course, but there's no sign of my panini so I just tuck right in.
That's just the way I roll, people.
I realise when the panini does finally does arrive that it's basically a piece on sausage.
A posh piece, but a piece all the same.
You can take the Spy out of the close, but you can't take the close out of the Spy.
The sausage and panini combo is just lovely and though I'd wager that the onion is a bit more jam-like than caramelised, it doesn't spoil it.
There's no doubt about it that The Topiary is a calming wee spot.
There's couples chatting quietly at the other tables, a few kids in and another few solo diners.
It's all very civilised.
But before long it's time to drag myself back to reality and navigate the confusing streets of Livingston once again.
On the way out, I nip to the toilets. Wow. It's a wee time warp. They're a lot like the toilets in my old high school, with those mottled grey doors that were all the rage back when I was a nipper.
I hear a distant voice shouting in my head, telling me to get back to class and stop dawdling.
Truth be told, they're clean enough but could do with a wee facelift.
Some might say a bit like Scone Spy, in fact.
---
READ MORE
Scone Spy: The Court House in Kinross has a sumptuous and varied menu
Scone Spy: Cakes in Kirkintilloch are fuel for a walk in the hills