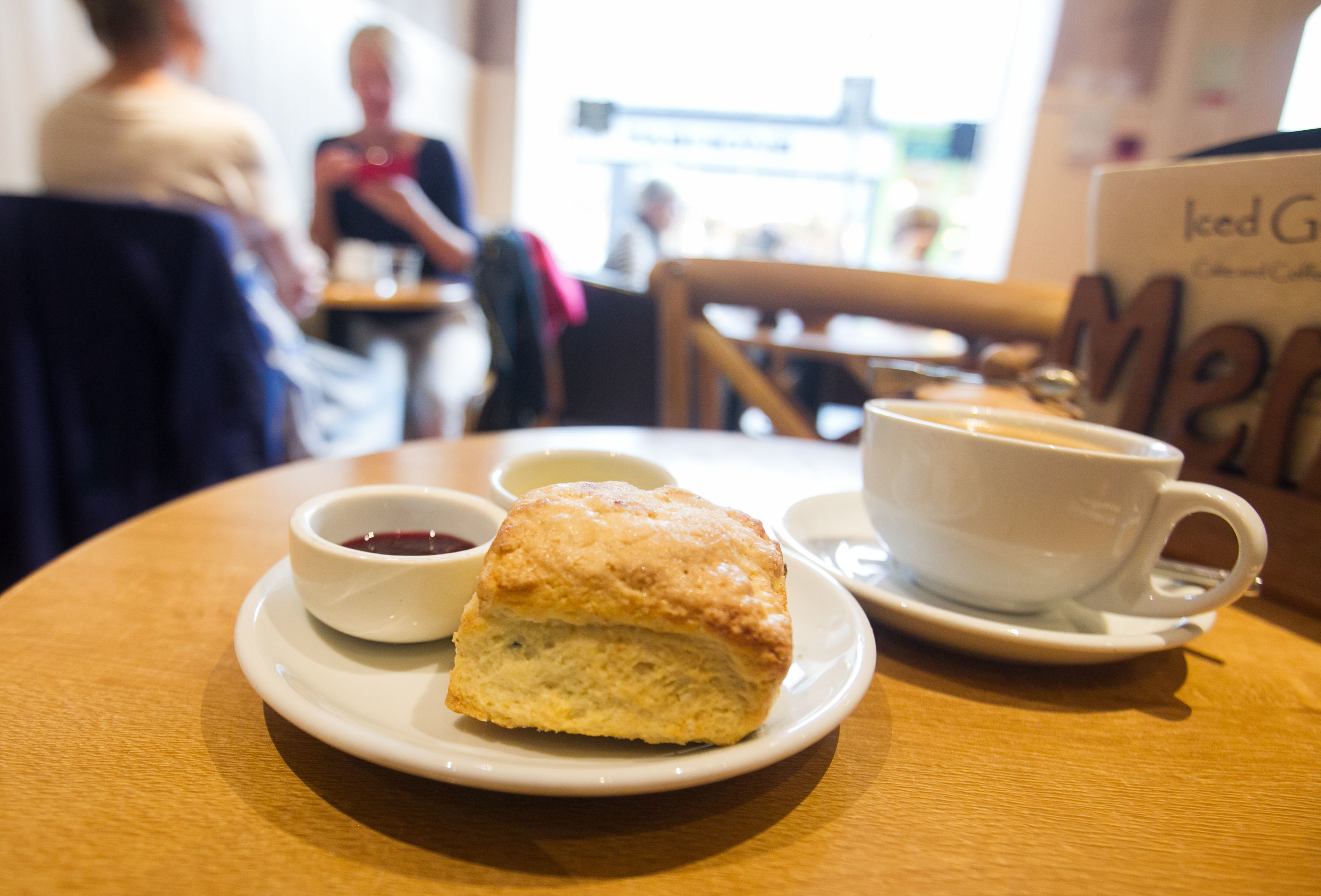 AS you know, I do like it when my fellow scone lovers get in touch and tell me they've found a peach of a place.
And so it is with Iced Gems, in Broughty Ferry.
It's been on my list for so long I'm sure the reader who suggested it has given up all hope of me actually going there in her lifetime.
I have actually arranged to go out for a scone-less walk.
I can't say I'm looking forward to it, but I am determined.
Then, though, there is the merest hint of rain and my chum for the day suggests we ditch the stroll for a scone, instead.
She's got the devil in her, that one. Her mischief means it's all her fault I'm such a chubster, don't you agree?
Iced Gems itself is a teensy wee place but, my, they've managed to get a lot in there.
There's an amazing range of home baking, including delicious-looking stuff that's gluten-free and vegan.
The scones have pride of place, too – always a sign of a cafe with its priorities right.
They have the usual classics of plain and fruit, but my eye is drawn to the cranberry scone.
It has a tempting-looking toasted brown sugar sprinkling over the top of it and, in my experience, it's wee details just like that which take a scone from good to great.
And so it proves. Our lovely waitress asks if I want it warmed – again, details – and it comes with a lovely little pot of jam and cream.
I'd like a wee bit more cream but I seem to say that more and more these days. Is it just me who likes to shovel it on like there's no tomorrow?
Surely not everyone else is counting the calories and watching what they eat?
Because in my book, that makes life very dull indeed!
However, the scone itself is a big dod of loveliness on this otherwise dull day.
We also order a chicken mayo sandwich. The bread is so fresh, the filling so light and lovely that it should be something fairly simple, but it is out of this world.
I don't think it will come as any surprise to readers to say that I love good, old-fashioned traditional baking.
There's a reason cakes are made with eggs, flour and fat.
It makes them taste so good.
So that makes it all the more surprising that the pomegranate and orange sticky cake I order turns out to be both gluten and dairy-free.
It's got less of a sweetness to it, but that's no bad thing.
And it is indeed lick-your-fingers sticky. Sometimes, where cake is involved, manners just have to be abandoned for a moment!
My lazy chum and I polish off the lot and congratulate ourselves for avoiding a walk and stuffing our faces instead.
In the future when my trousers don't fit, I'll blame her.
But for now, what a lovely way to spend a day.
Warm Welcome 9/10  Location, Location 8/10  Scone Score 9/10
---
Looking for a scone near you? Browse our map of reviews below!
Scone Spy: Kirkintilloch's Cafe Mariana is perfect for al fresco dining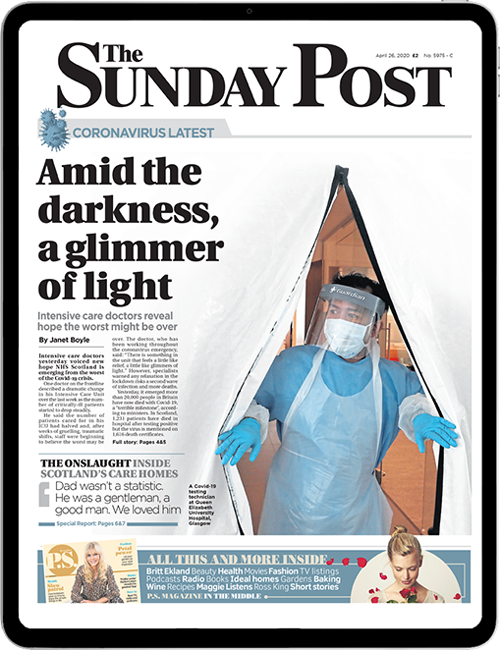 Enjoy the convenience of having The Sunday Post delivered as a digital ePaper straight to your smartphone, tablet or computer.
Subscribe for only £5.49 a month and enjoy all the benefits of the printed paper as a digital replica.
Subscribe