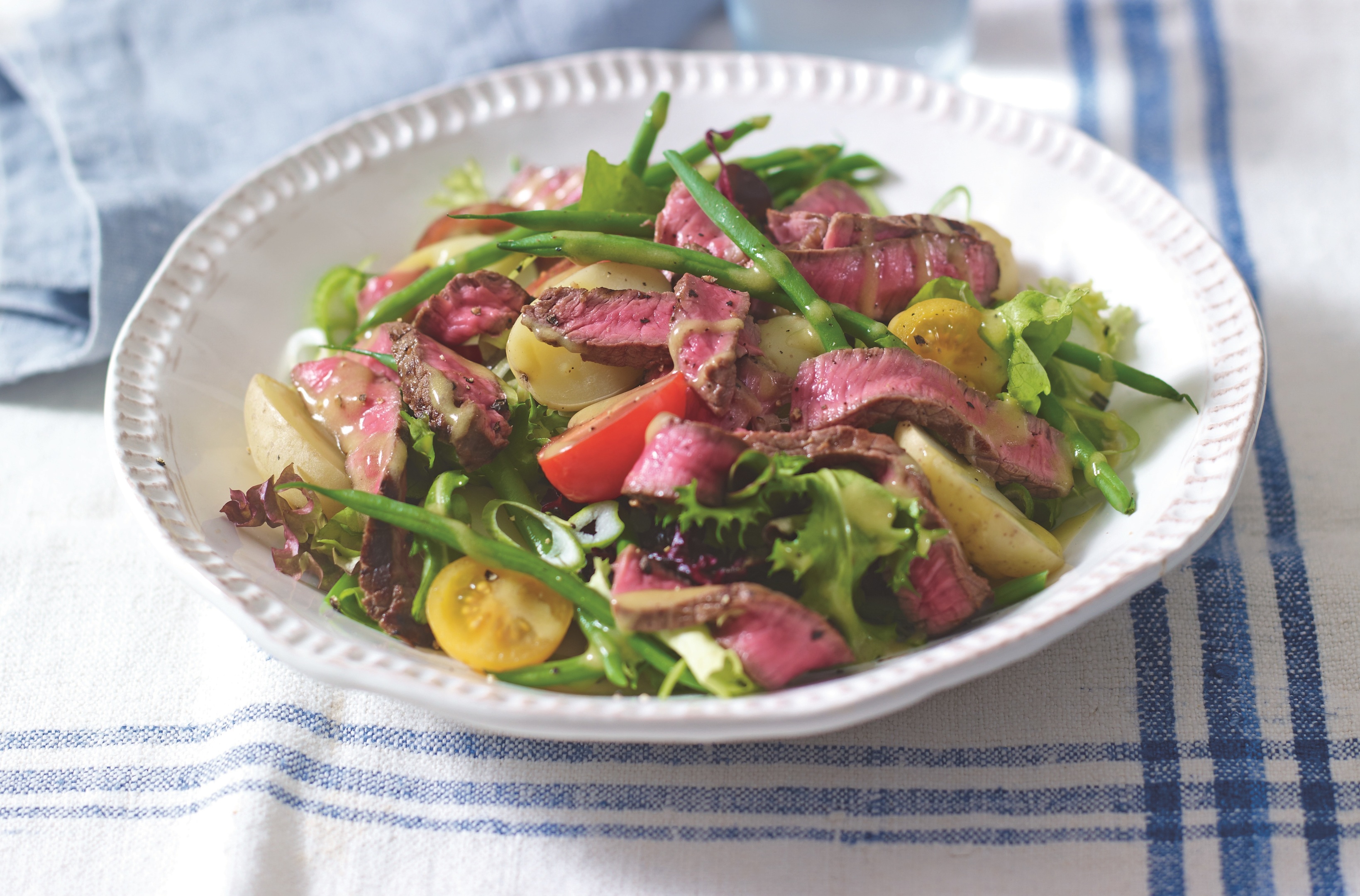 RUMP steak may not be the cheapest cut of meat, but this recipe from Quality Meat Scotland (qmscotland.co.uk) really makes the most of it.
Allow 15 minutes to prepare and 25 to cook. Serves four.
You'll Need
500g waxy salad potatoes like Charlotte or Ratte, halved
2 yellow heads chicory, quartered lengthwise
2 red heads chicory, halved
1 tbsp olive oil
400g thick Scotch Beef PGI rump or sirloin steak, trimmed of any excess fat and gristle
1 clove garlic, crushed
5 tbsp walnut oil
2 tbsp sherry vinegar
1 tsp clear honey or maple syrup
1 tbsp Dijon mustard
1 small shallot, finely chopped
A large handful of lambs lettuce, corn salad or rocket
Method
Cook the potatoes in lightly salted water for about 10-15 minutes depending on their size. Drain and set aside.
Heat a griddle pan, brush the chicory with olive oil, sprinkle with a little salt and griddle for about two minutes, cut side down first, then turn on to the curved side for a further two minutes, remove from the pan while you cook the steak.
Rub the steak with the garlic and a little salt and griddle on high heat for three or four minutes on each side if it's very thick, or less if it's slimmer, turning every 30 seconds or so to prevent the meat from toughening. Set aside on a board ready to slice while you whisk together the walnut oil, sherry vinegar, honey or maple syrup, mustard and shallot.
To serve, mix together the potatoes, chicory, dressing and lambs lettuce, divide between plates and top with some slices of steak.
This could also be served as one large bowl with the steak tossed with the salad.
---
READ MORE
Meals for under £10: Seared sirloin with Italian lentils