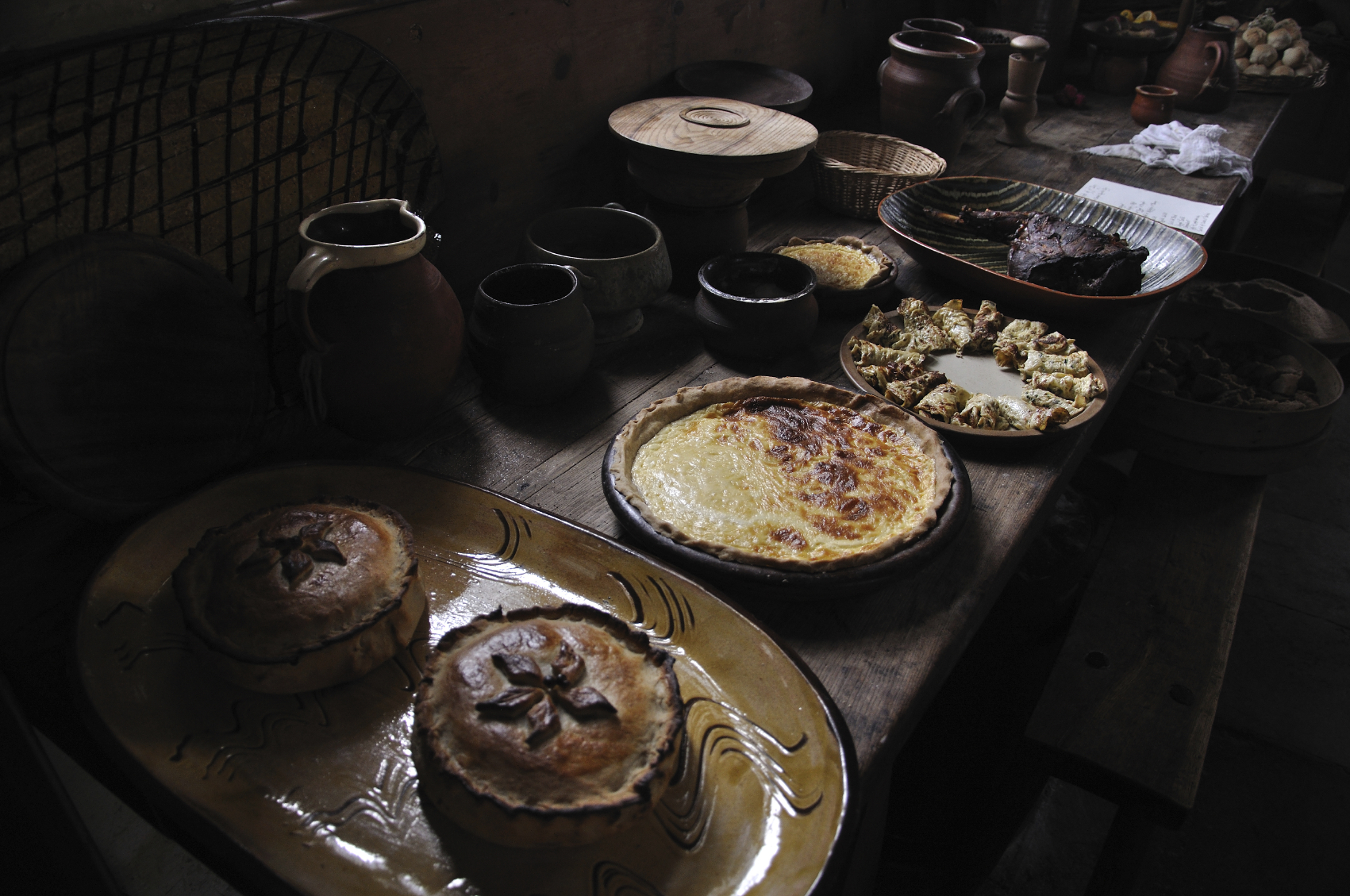 This is just one of the amazing facts author and historian Terry Breverton has come up with about food during the Tudor era.
As a food and drink-loving Welshman, the 69-year-old is keen to show that, far from the myths we often believe about those days, there was no obesity among the ordinary people, and they ate ultra-modern foods.
"Until recently, we didn't know the Tudors ate a lot of vegetables," Terry reveals.
"This was because they kept household accounts of the meat and stuff, but the well-off would grow their own veg.
"They had artichokes, plums, peaches, oranges — almost everything you can get today, they had.
"The only things they didn't have were chillis, and as potatoes were newly-discovered and tiny, they were wary of them.
"However, they did use sweet potatoes. They got their carbohydrates from bread and pastry. In the pastries, they even used sawdust and acorns among the wheat!
"They made pies, and would often throw away the charred pastry round it, which they called coffins. Our 'coffin' term originates from medieval pie casings, in fact."
Going to see the latest Shakespeare offering was a vivid, colourful and rather messy affair.
"Audiences would eat all the way through a performance, with most of them standing, and hawkers going through the crowd selling foodstuffs," Terry reveals.
"People would go to the toilet against the nearest wall, and they would throw their whelks or hazelnuts at the actors if they didn't like the show!
"They also looked a bit different from today's theatre audiences.
"Elizabeth I had black stumps for teeth, because only the rich could afford sugar, and others copied that look.
"She also had mercury on her face to make it so white, and the rouged lips, and everyone else looked that way in her honour."
As Terry vividly recalls, his first taste of exotic foods was actually much rougher than what the Tudors would have come up with.
"When I went to Manchester University in 1965, there was only one Chinese restaurant, right in the centre," he says.
"We four lads from Barry, Glamorgan, went in — and they wouldn't serve us because we had jeans on!
"There were also just two Indian restaurants in the whole of Manchester.
"The four of us would have a meat curry for three and ninepence, with poppadoms and a pickle tray.
"When I moved away, I later received a cutting from some of the lads still there, and it turns out we'd been eating skinned dogs!
"The health inspectors had gone in and found two dead Alsatians by the dustbins.
"And this was in 1968 — not in Tudor times!"
So what has gone wrong that today's Britons often struggle with obesity, and yet in those allegedly more primitive times, people lived long, healthy lives and ate with a bit of sophistication?
"They had rice and pasta," Terry admits.
"When I was growing up, we never saw such things.
"My first taste of them was those Vesta packets we got in the 70s.
"They were a real treat, once a week, usually at the weekend when your dad was sitting with you.
"Me and my brother shared one, and you think how we would finish one each in a few minutes now!
"In Tudor times, it was the rich who became obese, as you saw with King Henry VIII.
"The ordinary people stayed slim, though, because they didn't have so many fatty foods and they worked hard and had active lives," Terry explains.
"In fact, when you hear that the life expectancy was so bad back then, it's not quite right — yes, a lot of people died young, but if you got past a certain age, you could easily live to 65 or beyond.
"People lived quite well, they knew how to cure fish and other foods.
"Only the rich could have meat regularly.
"But because you had to wash the fish a lot to get the salt out, or you had to boil meat, there wasn't much flavour to it, so they learned how to use spices to make food more interesting.
"At that time, remember, pepper was worth more in weight than silver!"
Spices were expensive, but the Tudors didn't like their food to be bland.
"The rich would also have all sorts of spices on the table, just to show off their wealth," Terry reveals.
"Also, they mixed unusual foodstuffs together, like today's modern chefs try.
"For most of us, that means having a piece of pineapple on our pizza. But back then, they would have jam with meat, all sorts.
"The presentation was also awesome, with 'conceits' as they called them. These were marzipan conversation pieces, to look at and discuss."
And you thought it was all tossing bones over your shoulder, gravy dribbling down your chin and pigs' heads!
The Tudor Cookbook: From Gilded Peacock To Calves Feet Pie, by Terry Breverton, is out now, published by Amberley, price £9.99.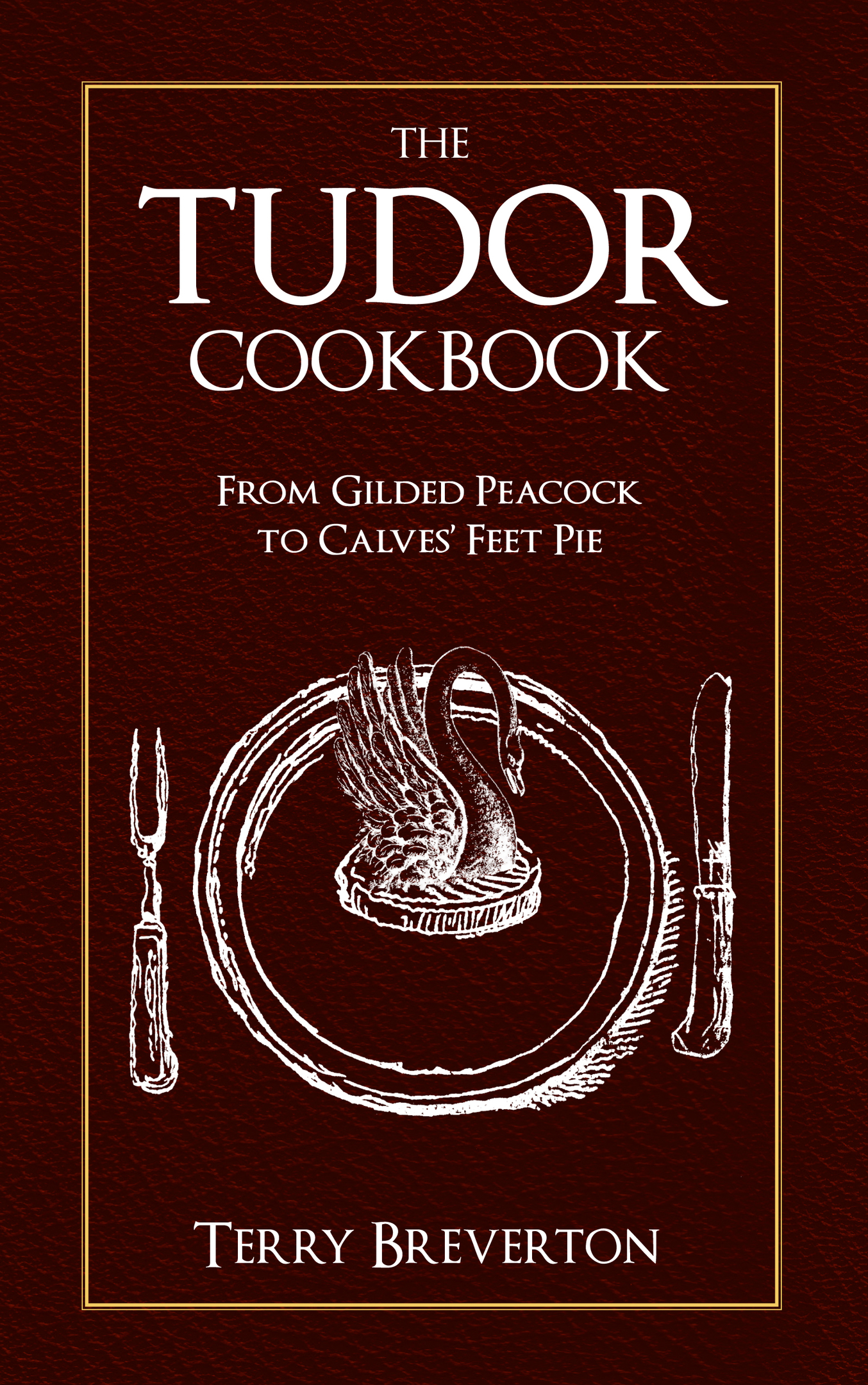 ---
READ MORE