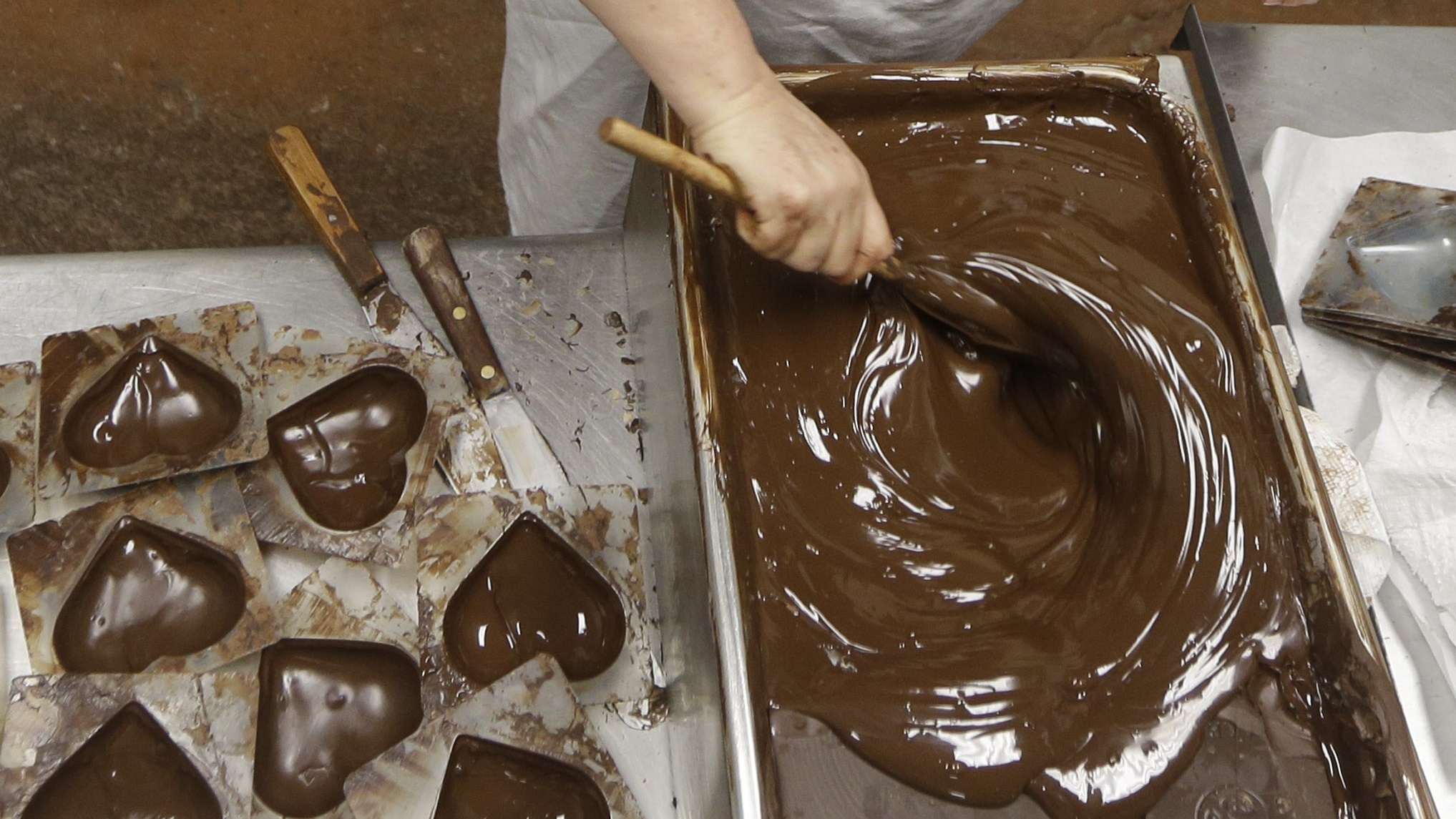 SWEET treat pioneers will today bask in their sugar-filled glory as they collectively celebrate World Chocolate Day – lots by tweeting photos of themselves, grinning, revealing the melted chocolate cemented in the crannies of their teeth.
In a bid to unite both sweet and savoury camps – the cause of the biggest worldly divide in history, only recently to be topped by Brexit – here are some chocolate savoury recipes you can try.
1. Chocolate pasta
https://www.instagram.com/p/BGRUUbhnMll/
Not an Italian classic, no, but who needs conventions anyway? Here is a chocolate fettuccine with peas and pancetta recipe that you should try.
2. Chocolate soup
Loving the look of this chocolate, chilli & black bean soup from @MsJackMonroe recipe here: http://t.co/HTeJzJhHkP http://t.co/DgR6tk073Z

— unearthed (@foodsunearthed) November 4, 2014
You're probably still trying to get your head around the fact that some mavericks eat soup cold sometimes, but here's another soupy revelation to help you continue your prang out. Try this chocolate, chilli and black bean soup recipe.
3. Chocolate ribs
Red Wine and Chocolate Coated Beef Ribs thanks to @AFreshLegacy – get the recipe http://t.co/nk8L29b1n8 #mealforameal pic.twitter.com/TEvnJ1mJxZ

— eat365 (@eat365) July 27, 2014
Meat goes with chocolate. Nigella Lawson told us this once and we have never doubted her wisdom. Try this red wine and chocolate coated beef ribs recipe.
4. Chocolate chilli
https://www.instagram.com/p/BEJfm3FQ2f7/
A hearty bowl of thick, sticky goop. What could be better? Try this chilli con carne with a dark chocolate twist recipe.
5. Chocolate stew
Let's slather more meat in the sweet, brown, good stuff. Try this beef and chocolate stew recipe.
6. Chocolate enchiladas
Chocolate Mole Chicken Enchiladas with refried white beans & mexican style red quinoa pic.twitter.com/vJE2oBOM1T

— Cocina Condesa (@CocinaCondesa) June 27, 2015
Do you like choc enchiladas? And getting caught in the rain? If yes to both, try this chicken mole enchiladas recipe.
7. Chocolate fries
The internet lost the plot at the announcement that McDonalds's in Japan were launching fries drenched in chocolate sauce. Apologies for re-opening the wound, but maybe try out this sweet potato dessert fries recipe.
---
READ MORE
Bake of the Week: 'Kladdkaka' sticky chocolate cake
Bake of the Week: Fallen chocolate cake
//