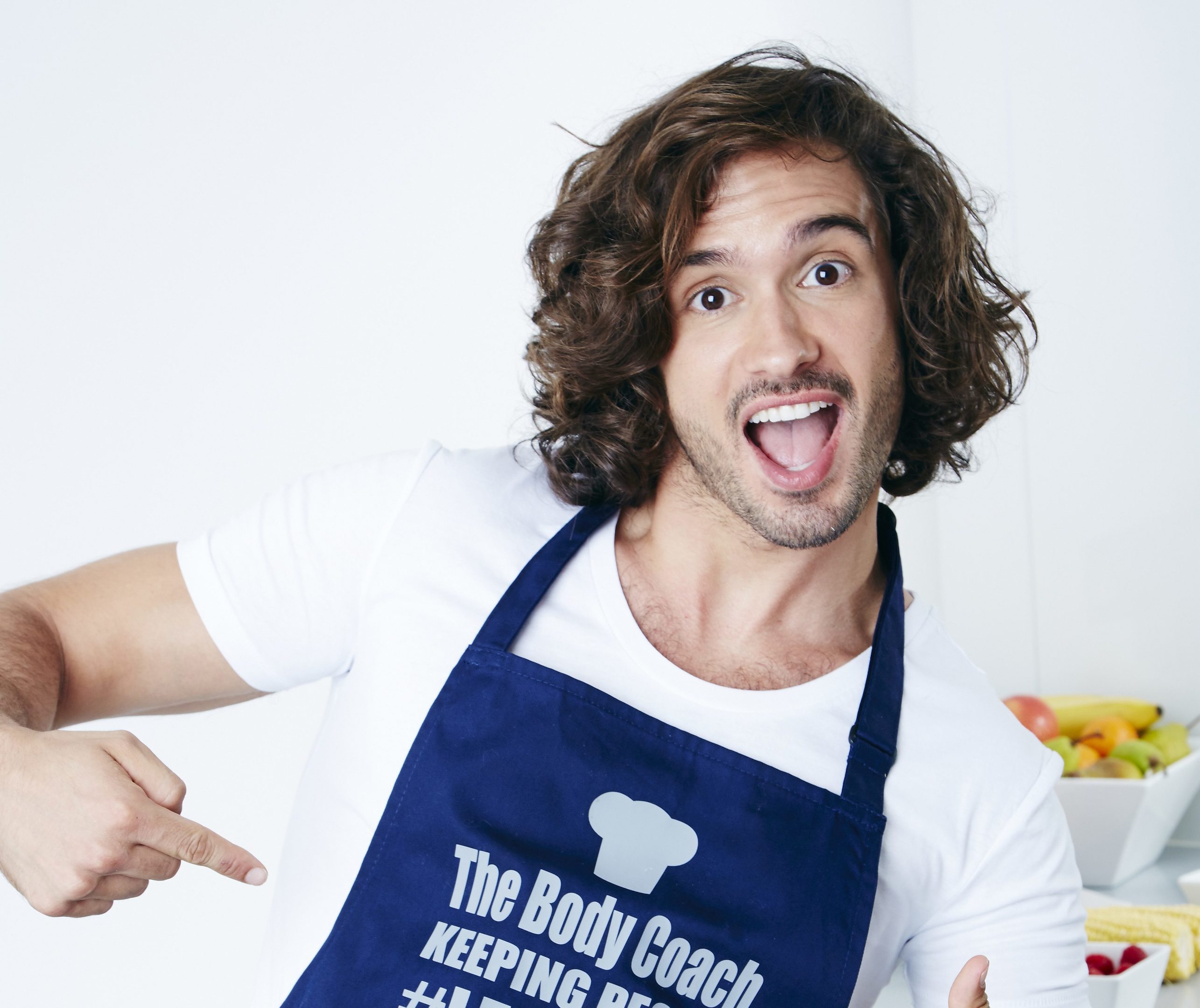 LIFE, for Joe Wicks, couldn't get much better.
Last year the man known as The Body Coach shot to fame after becoming a star on social networking site Instagram.
His first published cookbook Lean in 15: 15-minute meals was a best-selling book in 2015, with a million copies shifted.
He then made the leap from online to on our screens with his Channel 4 series The Body Coach.
Joe — with his self-proclaimed ambition to make the nation healthier — has been compared to the next Jamie Oliver.
But the 30-year-old Londoner, who's visiting Edinburgh tomorrow, isn't limiting himself to shifting British flab. He's got the globe in his sights.
"I want to be known as the guy who got the world off diets," says Joe. "I'm going to keep spreading the word about Lean In 15 and get people eating more delicious food, exercising less and burning more fat than they ever have.
"I'm really grateful to be able to help people get lean and celebrate their successes along the way, that's why I post so many transformation images on my social media!
"I love hearing from people who have done my plan or cooked my recipes, it keeps me motivated to carry on creating recipes."
Among the internet following who adore Joe for his recipes like Reduced Carb My Big Fat Greek Chicken, and Carrot and Apple Muffins there are legions of female admirers who like Joe for other reasons.
Has the heartthrob ever been propositioned by a fan?
"Cheeky question!" said a laughing Joe. "It honestly doesn't happen that much.
"If I get a cheeky comment on Instagram, the only thing that happens is that my mates tease me about it!
"It's just so nice to be making a difference to people's lives, to help them get healthier and leaner and feel good about their bodies, as well as having bags more energy.
"I can treat the people that have supported me for years with nice dinners out now. My family and friends mean the world to me."
We've almost reached Christmas, a time when diets traditionally go out of the window, but Joe isn't worried about the festive season.
"I'm all for people eating what they want at Christmas, everyone deserves a treat!" added Joe. "If you're trying to stay lean, you could try doing a couple of healthy swaps.
"Try eating the healthier parts of the chicken or turkey, like the white rather than dark meat. For drinkers, you could always swap a glass of wine for a nice gin and tonic."
Joe will be at the Assembly Roxy on Friday, November 18 at 7pm.
---
READ MORE
Special high-fat diet helped improve teenager's epilepsy
Meet our brave and 'different' dieters with a range of plans on the menu