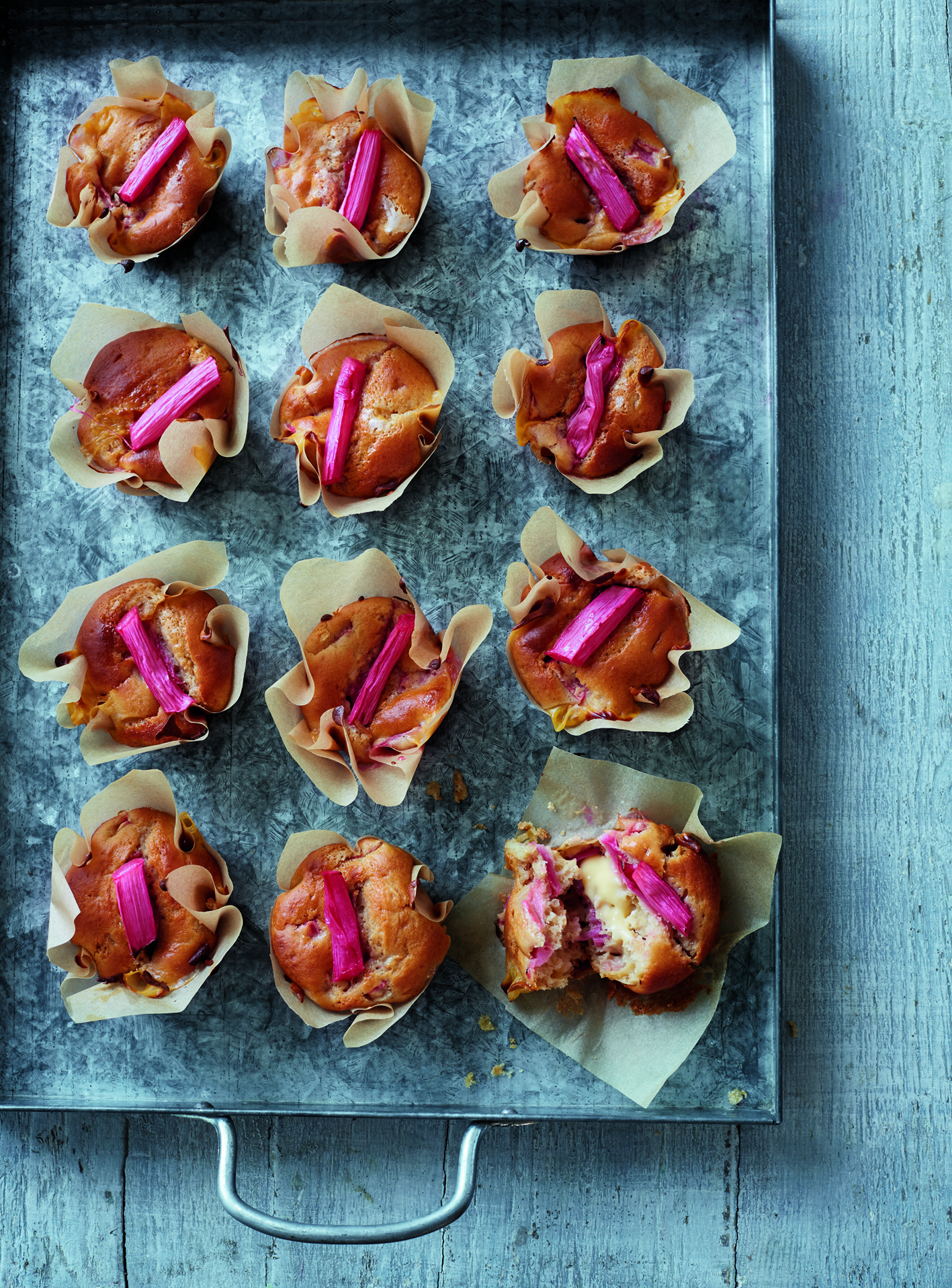 THIS week's bake is a new twist on the classic combination of rhubarb and custard.
These muffins are quick to make – and we reckon they'll be even quicker to eat!
They are from our new favourite book, Tanya Bakes. All the recipes in it are so mouth-watering, we plan to work our way through every one!
Tanya Bakes by Tanya Burr, published by Michael Joseph, £16.99.
You'll need:
300g rhubarb
35g caster sugar
300g self-raising flour
150g soft light soft brown sugar
1 tspn vanilla extract
200ml buttermilk
1 egg
2 tbsp vegetable oil
100ml ready-made custard
Method:
Preheat the oven to 180C/160C fan/gas mark 4/350F. Line a 12-hole muffin tray with paper cases.
Wash the rhubarb, then chop into chunky pieces.
Arrange in a shallow dish and cover with the caster sugar.
Set aside to soften for 15 minutes.
Mix together the flour and brown sugar, then add the vanilla extract, buttermilk, egg and vegetable oil and combine to form a smooth batter.
Add the rhubarb, reserving 12 pieces to decorate, and fold through the mixture.
Divide half of the batter between 12 muffin cases, then top each one with a spoonful of custard.
Carefully add the remaining batter to each muffin to cover the custard.
Bake for 25 minutes until risen and golden.
Transfer to a wire rack and allow to cool.
---
READ MORE
Bake of the Week: 'Kladdkaka' sticky chocolate cake
Bake of the Week: "Quinn-tessential" scones