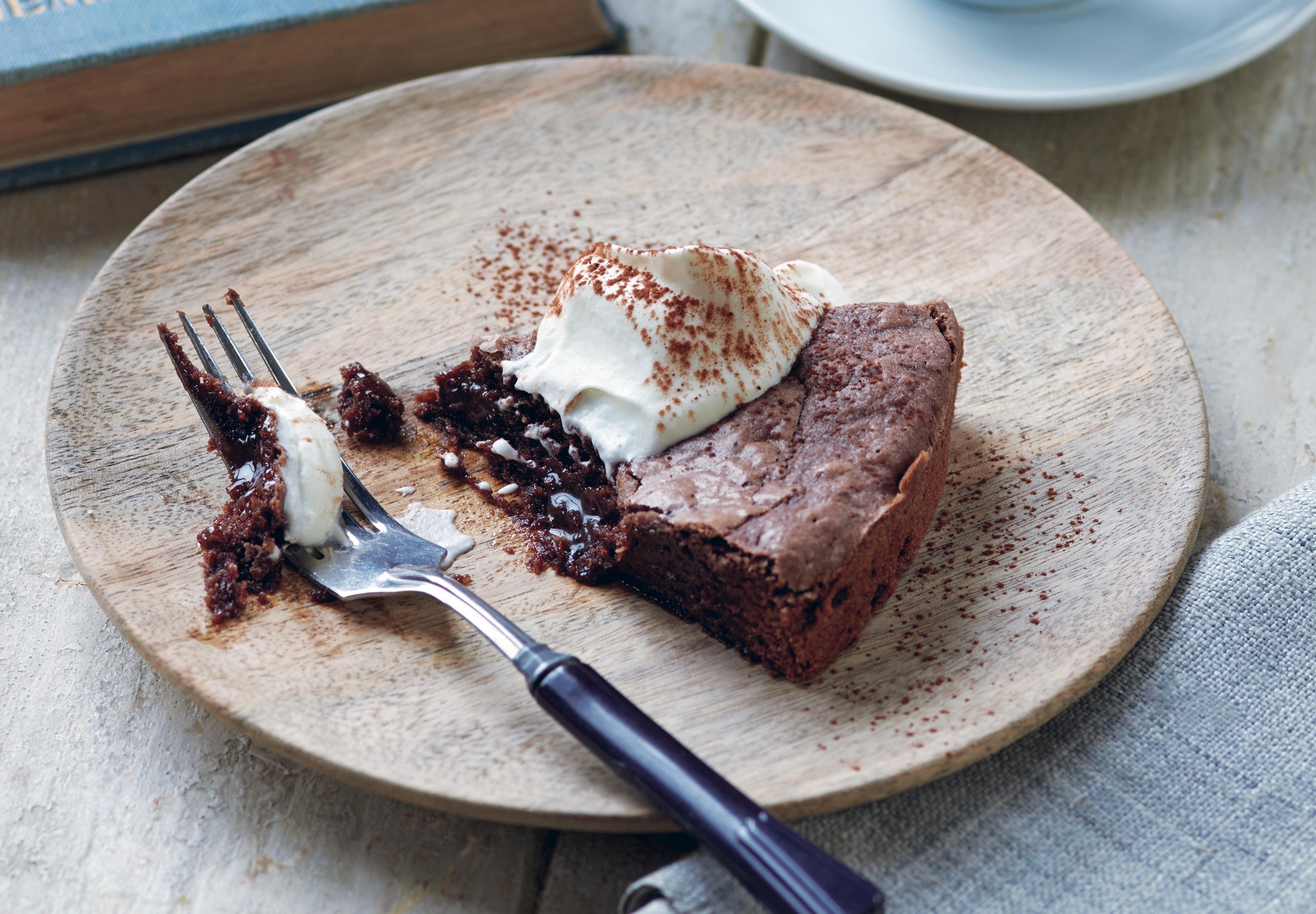 Calling all chocolate lovers! This week's bake is based on a famous Swedish cake – you'll find a version of it in every cafe in the Scandinavian country!
It's gooey, sticky and so, so good. And even better, it's very easy to make.
Just watch the baking – too little and it's runny, but too much and it will dry out.
It's from The Scandi Kitchen by Bronte Aurell, published by Ryland, Peter & Small.
You'll need:
Two eggs
200g caster sugar
150g plain flour or cake flour
Three tablespoons good-quality cocoa powder, plus extra for dusting
One tablespoon vanilla sugar or extract
A pinch of salt
100g unsalted butter, melted and cooled slightly
Whipped cream, to serve
Method:
Preheat the oven to 180°C/160C/gas mark 4/350F.
Grease a 20cm cake tin and line with parchment paper.
Whisk the eggs and sugar together until the mixture is light, fluffy and pale.
Sift all the dry ingredients into the egg and sugar mixture. Fold in until everything is incorporated, then fold in the melted butter and vanilla extract if using.
Pour into the prepared cake pan.
Bake in the preheated oven for around 10–15 minutes. The exact time can vary, so keep an eye on the cake. A perfect kladdkaka is very, very soft in the middle, but not runny once it has cooled – but almost runny. The cake will not rise, but it will puff up slightly during baking.
If you press down gently on the cake, the crust should need a bit of pressure to crack. When this happens, the cake is done. Leave to cool in the pan.
Serve with whipped cream, dusted with cocoa powder.
---
READ MORE
Bake of the Week: Raspberry and white chocolate tart