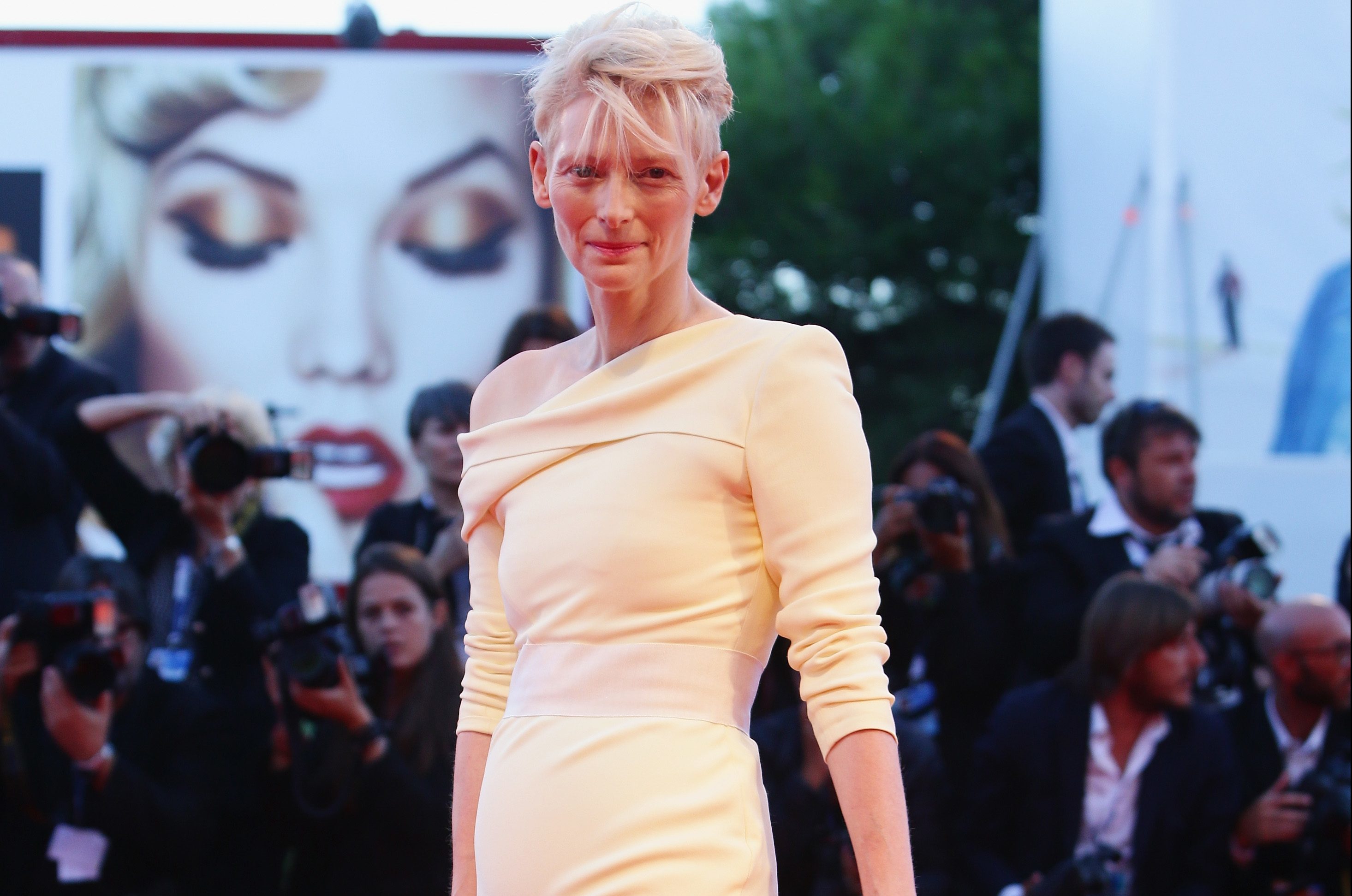 The aristocratic actress – who is the daughter of the late Lady Judith Swinton – said she was so traumatised by her mum's death that she tried to become her clone.
The wife of Sir John Swinton of Kimmerghame died aged 83 after a short illness
But Tilda, who lives in Nairn, near Inverness, and is mum to twins Honor and Xavier, said she found it hard to accept her passing.
She added that she even wore some of her mum's clothes for comfort: "My mum died and I wanted to wear her stuff.
"I've experienced it myself and I've seen it in many of my friends [as] a part of mourning, being drawn to the aesthetic of her mother.
"I certainly noticed it in myself when my mother died. I wore her scarves for a certain period of time and I wore her shirts."
She added: "In many ways, it was unconscious. I didn't choose it, it was just something that occurred."
The daughter of an Australian sheep farmer, Lady Judith married Sir John while he was serving as Aide-de-Camp to the Governor-General of Australia.
On his retirement from the British Army in 1979, the Swinton family moved to the family seat at Kimmerghame, in the Scottish Borders, raising their four children.
Lady Judith died in 2012.
In Tilda's latest film, A Bigger Splash, she plays rock star Marianne Lane, who has lost her voice and is also mourning the death of a parent.
The film also stars Ralph Fiennes, as her record producer ex, Harry Hawkes.
Tilda almost refused the part because of its parallels with her own life.
She said: "I wasn't going to make a film that particular year, my mother had just died and I didn't want to do anything.
"And I particularly didn't want to play an actress who talked a lot, which she did in the original script."
Instead the role was transformed into a sequin jumpsuit-wearing singer who is living in fear she will never sing again following surgery on her vocal chords.
There's been speculation the part was modelled on Tilda's close friend David Bowie, who died soon after the film's making, but she denied that was the case.
"Anybody who puts on a sequin jumpsuit for the rest of time is going to be reminiscent of Bowie.
"But we didn't think particularly of him, we thought of Chrissie Hynde, we thought of Patti, we thought of Joan Jett, we thought of lots of people, PJ Harvey, Peaches."
During the filming Tilda experienced a taste of the rock star life for real – in front of an audience of 70,000 people in Milan.
"There's this Italian rock megastar called Lorenzo Jovanotti. We asked him if he would lend us his crowd for 15 minutes.
"That was pretty scary. We asked them to shout 'Marianne Lane, Marianne Lane'. And they did!"
---
READ MORE
Looking back: The 10 most successful films at the Oscars
Home Fires star Francesca Annis is looking to break down barriers