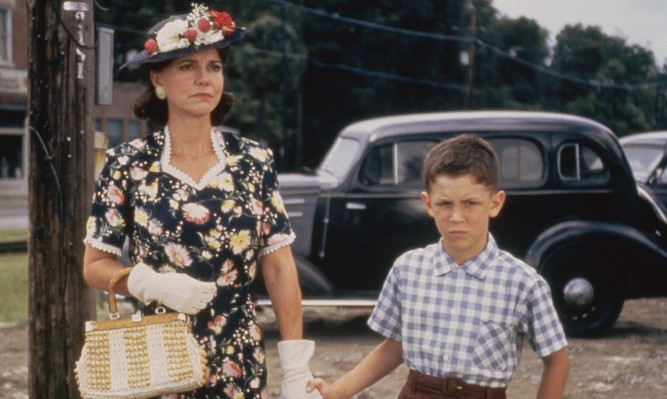 10 most marvellous movie mums.
Sally Field Forrest Gump
There's no bond like that between a mum and her children, which is why we're celebrating Mother's Day today.
So what better time to take a look back at the strong, sassy, on-screen mums who have captured our imagination through the years.
Few have represented motherhood better than Sally Field in the Oscar-winning Forrest Gump. The irony is that, with just 10 years between them, Sally is not old
enough to be Tom Hanks' mum and the pair had played lovers in the comedy drama Punchline just six years before.
A mother of three sons from her two marriages (her oldest son is 45, her youngest 27), Sally remembers the tentative phone call she received from Tom and Forrest Gump's director Robert Zemeckis while she was filming Mrs Doubtfire.
"Tom was already attached to the film and he and Bob called me together. They said, 'We want you to read this but don't be mad, because you'd play Tom's mother.'
"Of course I said I'd read it and straight away I said, 'I'm there. It is a wonderful piece. Tom will be beyond belief. Can I make muffins? What can I do?' That's all there was to it."
As Mrs Gump, Sally gave a heartfelt portrayal of a mother who loves her son unconditionally and will do whatever it takes to smooth his path through life.
Her sayings such as "Stupid is as stupid does" and "Life is like a box of chocolates, you never know what you're gonna get," will go down in history among the most memorable movie quotes.
"It was great fun, because I got to play much younger than I was at the beginning of the film and then I played much older than I was.
"I was incredibly honoured that Tom and Bob wanted me to do it."
Since the 1994 film, Sally has largely shied away from movies. She spent six years guest-starring on ER, followed by a matriarchal role on US series Brothers & Sisters.
The family drama won her a Primetime Emmy award and two Golden Globe nominations but failed to find much of an audience when it was aired in the UK on Channel 4, eventually finishing its five series run on More4.
She returned to the big screen in style when she played Mary Todd Lincoln, wife of Abraham, in 2012, for which she received her third Oscar nomination.
Now 68, and battling osteoporosis, Sally says it's tough in Hollywood if you're a senior citizen.
"The ageism is just dreadful as if women have no value after childbearing age.
"I just say, 'This is what I am', and I'm going to age because that's what I'm supposed to do.
"I try to stay as healthy as I can and then find roles that really talk about being an older woman."
Bravo to that Sally, we say!
Julie Kavner The Simpsons Movie
The glue that holds the dysfunctional cartoon clan together, The Simpsons creator Matt Groening named Marge after his own mum.
He also animated her with her distinctive tall hairstyle because that's how it appeared to him looking up at her as a child (it wasn't blue, though).
Sandra Bullock The Blind Side
A wealthy mum-of-two, Leigh Anne offered shelter to disadvantaged teenager Michael Oher, who made the most of the stable family environment to become a professional American footballer.
Their true story was turned into a film and earned Sandra Bullock an Oscar.
Meryl Streep Mamma Mia
OK, so she may have slept with three men in a fortnight back in the 1980s but Abba fan Donna, played by Meryl Streep, did make up for this promiscuous behaviour by raising daughter Sophie on her own and having a fantastic set of pipes to do justice to Winner Takes It All. She's the ultimate feelgood moment mum.
Julia Roberts Stepmom
Susan Sarandon earned her maternal stripes as Mrs March in Little Women and played the biological mother of the family in this film.
But it was Julia Roberts as saintly Isabel who earned the parenting points as stepmum Isabel. A tearjerker with a message good mums put their kids before all else.
Joan Crawford Mildred Pierce
Joan Crawford won an Oscar for her performance in this 1940s crime drama. After her cheating husband leaves her, Mildred is left to raise their two girls on her own.
She proves she can become independent and successful, but cannot seem to win the approval of her spoiled eldest daughter.
Linda Hamilton Terminator 2
Few mums have gone to the lengths of Sarah Connor to protect their child (and the existence of the human race along with it).
Finding out in 1984 her unborn son would grow up to lead the fight back against Skynet's machines, Sarah turned herself into a one woman army to protect him. Tough mum.
Julie Walters Harry Potter
Harry's Aunt Petunia failed to bloom as his guardian, so it was left to kindly Molly Weasley to provide him with a female figure that would care for the boy wizard no matter what.
The usually placid witch proved she'd do anything to protect daughter Ginny by killing Death Eater Bellatrix Lestrange with a single curse.
Julia Roberts Erin Brockovich
Julia Roberts again, this time in the true story film of a sassy and smart single mum who teaches herself law to take a multi-national chemical company to court for knowingly polluting the local area's water supply.
Roberts won a Best Actress Oscar for her role. The real-life Erin has a cameo in the film.
Allison Janney Juno
If you're a pregnant teenager you'd hope your parents would act with the same matter-of-fact coolness as Mac and Bren MacGuff
(J.K. Simmons and Allison Janney). Like Isabel Kelly before her, Bren is a stand-out exception to the evil stepmothers we usually see in film a perfect-in-a-crisis mum.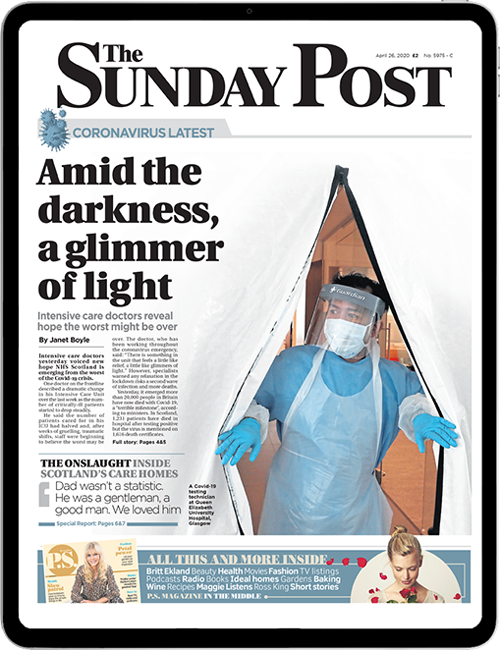 Enjoy the convenience of having The Sunday Post delivered as a digital ePaper straight to your smartphone, tablet or computer.
Subscribe for only £5.49 a month and enjoy all the benefits of the printed paper as a digital replica.
Subscribe