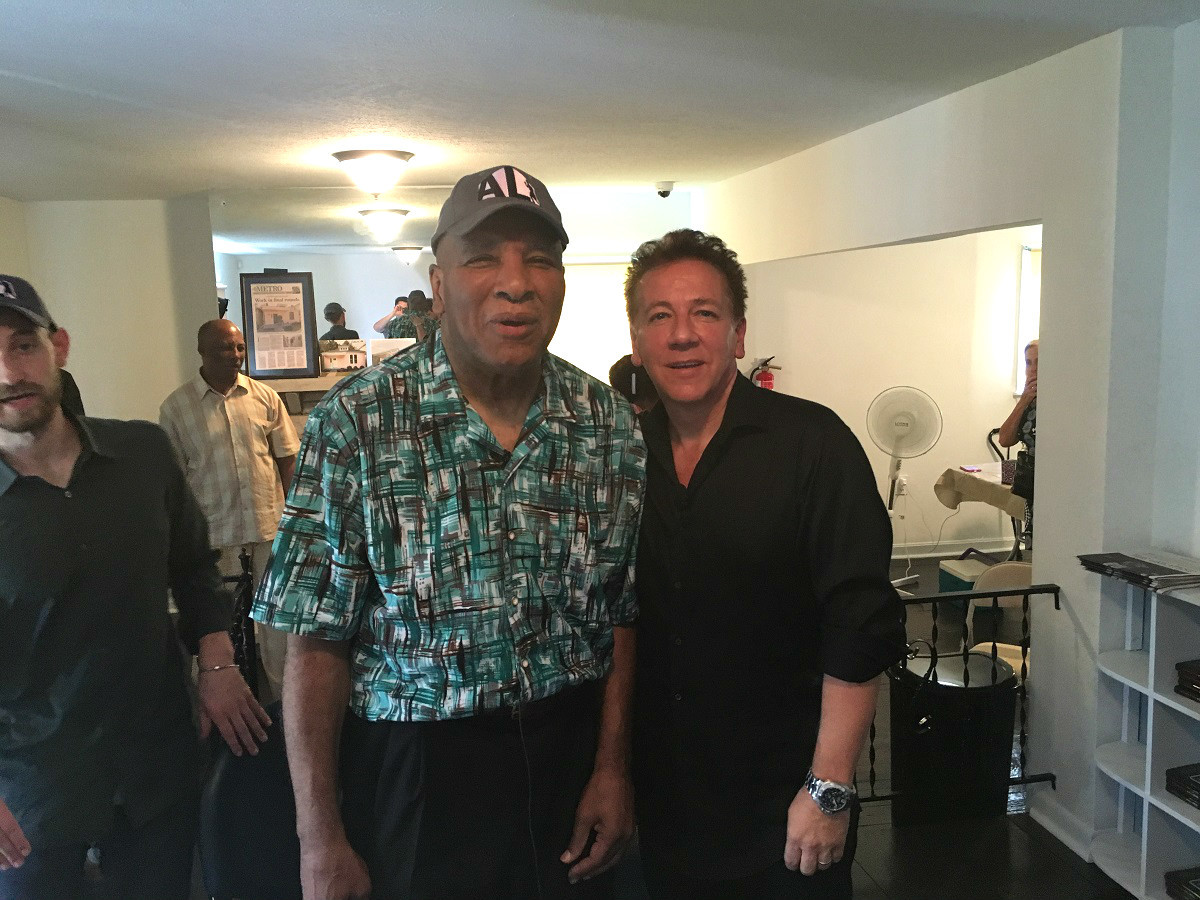 IF you can judge a person by how people pay tribute to them after they die then Muhammad Ali really was The Greatest.
I've been in Louisville, Kentucky this past week covering the reaction to the death of the greatest sportsman of all time.
The scenes here from the city where he's virtually regarded as a god has been nothing short of amazing.
I was overwhelmed by the tributes heaped on him.
One stand-out memory that I'll never forget was speaking to a homeless man who had scraped together a few dollars to buy flowers just to say goodbye to the man they all referred to here as Champ.
And the outpouring of emotion continued when I spoke to his brother, Rahman.
If you watched it on Good Morning Britain you will have seen Muhammad's wee brother be very open about his grief.
He explained to me how his brother was more than just a supernaturally gifted pugilist.
"White, black, whatever you were, he would love you, he loved people," said Rahman, with his voice quivering. "He was a boxer, that was his trade, but his heart was loving and kind.
"He would take the shirt off his back to give to you if you needed it, that's how kind he was. I will miss him.
"I'm a very, very emotional person, I'm about to cry."
I know how he felt, it was very humbling to hear someone close to the Champ talk about him with such passion and sincerity.
"Just perfect, nice, kind, sweet, loving, jolly," Rahman went on. "He liked to laugh and play and kid people and tell jokes.
"He never changed. The love he had as a child he carried to adulthood, he remained the same, it got stronger the older he got."
I met Muhammad twice, once in London back in 90s.
He was struggling a little as the Parkinson's took grip of him – but still had that twinkle.
He signed a pair of boxing shorts and joked that they were way too small. I asked if he meant for him – but he quipped, "No, for you!"
Last time I saw him was at the Beverly Wilshire Hotel just a few years ago.
He was very frail but what wasn't diminished was the amazing effect he still had on everybody.
Young or old – everyone wanted to say hi to the Champ.
You truly were in the presence of greatness…and The Greatest!
---
READ MORE
Muhammad Ali deserves the credit for bringing money into boxing, says Scots former champion Jim Watt
Ewing Grahame: Muhammad Ali was everything you could want in a hero
Scot Ken Buchanan on being the only man to push Muhammad Ali into second place