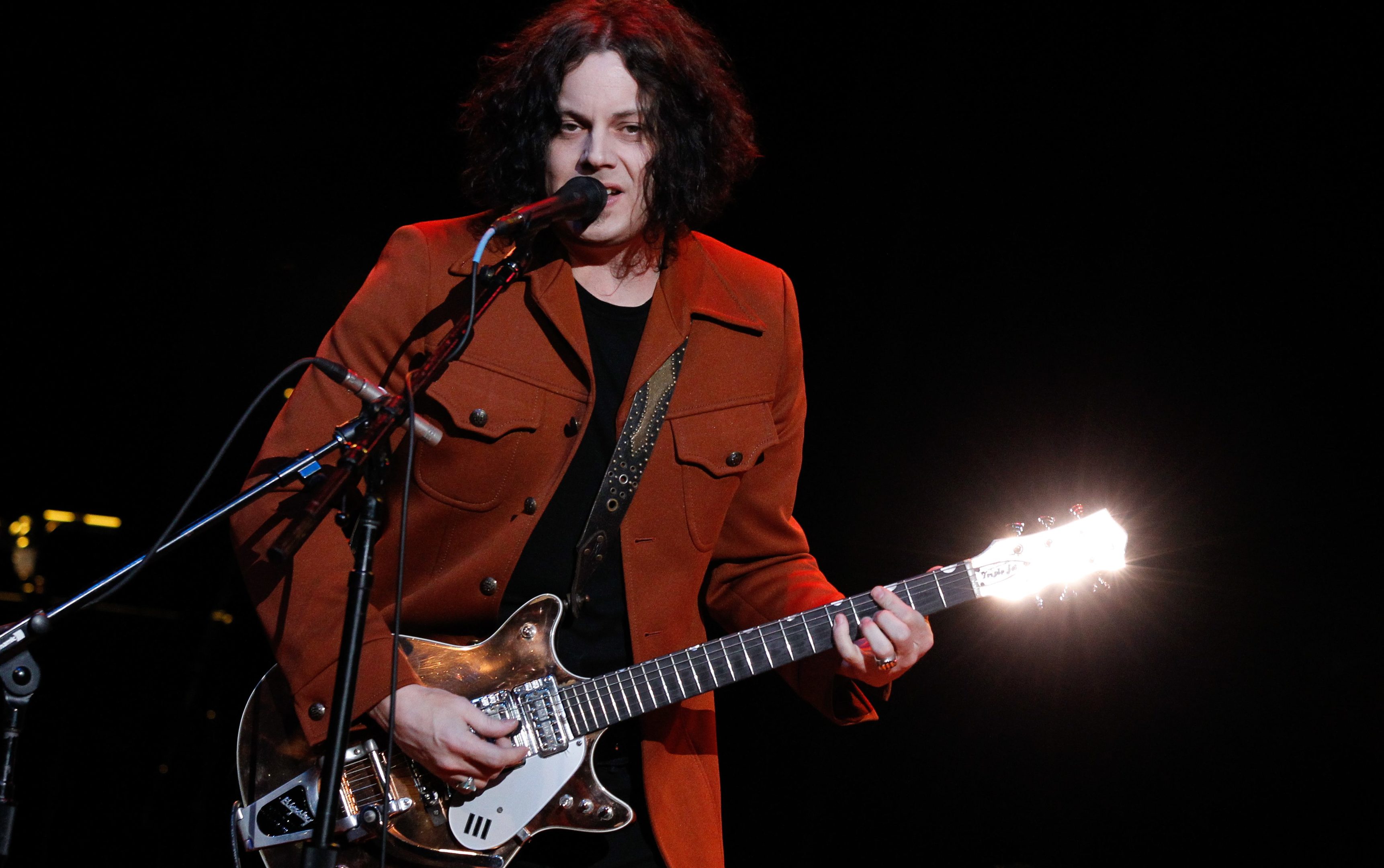 JACK WHITE is one of the most influential musicians of the 21st Century, first bursting on to the scene with The White Stripes.
His first major biography has been written by Nick Hasted, who told Murray Scougall the Honest Truth about the outsider who became a star.
What is your background?
I grew up very happily in Essex. I've been writing about film since the '80s and music for The Independent and various rock magazines since the '90s.
I've written two previous books, on Jack's fellow Detroiter, Eminem, and my favourite band, The Kinks.
Why did you want to write a book about Jack White?
I first saw The White Stripes at London's Astoria in 2001. Vivid memories have stayed with me of their crayon-bright, red-and-white costumes, thrilling punk-rock
conciseness and sheer volume, seeming to emanate Tardis-like from a duo too small for such a huge sound.
Jack remained fascinating. So did the city which formed him, Detroit, a smashed-up place full of great people, which I visited twice while writing the book.
When did his interest in music begin?
There was a lot of music around in a house packed with people (Jack is one of 10 children), with Jack's dad playing big band 78s, and brothers in bar bands.
Jack was singing along to Dylan and Johnny Cash as a toddler, playing drums aged five and writing songs at 14, the year he moved his bed out of his room in favour of drums and equipment. Rock 'n' roll had him early.
How important a role did the Detroit scene play in his breakthrough?
The scene made Jack. The Gold Dollar and other small clubs were sanctuaries for all the young musicians who gathered there. Success outside a city forgotten by the rest of the USA seemed
impossible, letting Jack make the music he wanted to.
What was it about The White Stripes that grabbed the public's attention?
Mystery. They seemingly arrived from nowhere when they toured the UK and became overnight stars in 2001.
When Jack said Meg was his big sister, people wanted to believe it, even after their marriage and divorce certificates were found. Their music and image were so strong and direct, yet hazy with smoke and mirrors – more like Dylan or Bowie than contemporary stars.
Do you believe he played a pivotal role in vinyl's return to prominence?
Definitely. Jack's Third Man Records label made liquid-filled vinyl, dropped it out of the sky on balloons and played it in outer space, making the format
fascinating in a digital age that he hates.
Anything unusual you discovered about Jack while writing the book?
It's well-known that Jack collects taxidermy, but perhaps odder is his collection of springs. He doesn't, though, own a mobile phone.
I also bumped into the bassist The White Stripes tried out for a while.
Why do people like Loretta Lynn, Neil Young and Bob Dylan want to work with him and does he transcend genres and generations?
Jack has always respected his elders. At the height of The White Stripes' success, he said his greatest moment was filling in as a Yardbird at a Jeff Beck gig.
He's steeped in blues, so speaks the language of the likes of Keith Richards, and as a producer he keeps things fast and raw, the way records used to be made.
How important is he to music and what will be his legacy?
His greatest records and songs will last as long as rock does. But his greatest legacy may be Third Man Records, an eccentrically
personal and prolific label.
Jack White: How He Built An Empire From The Blues is out now from Omnibus Press.
---
READ MORE
VIDEO: Country star Willie Nelson records himself singing song for 92-year-old- that she wrote!