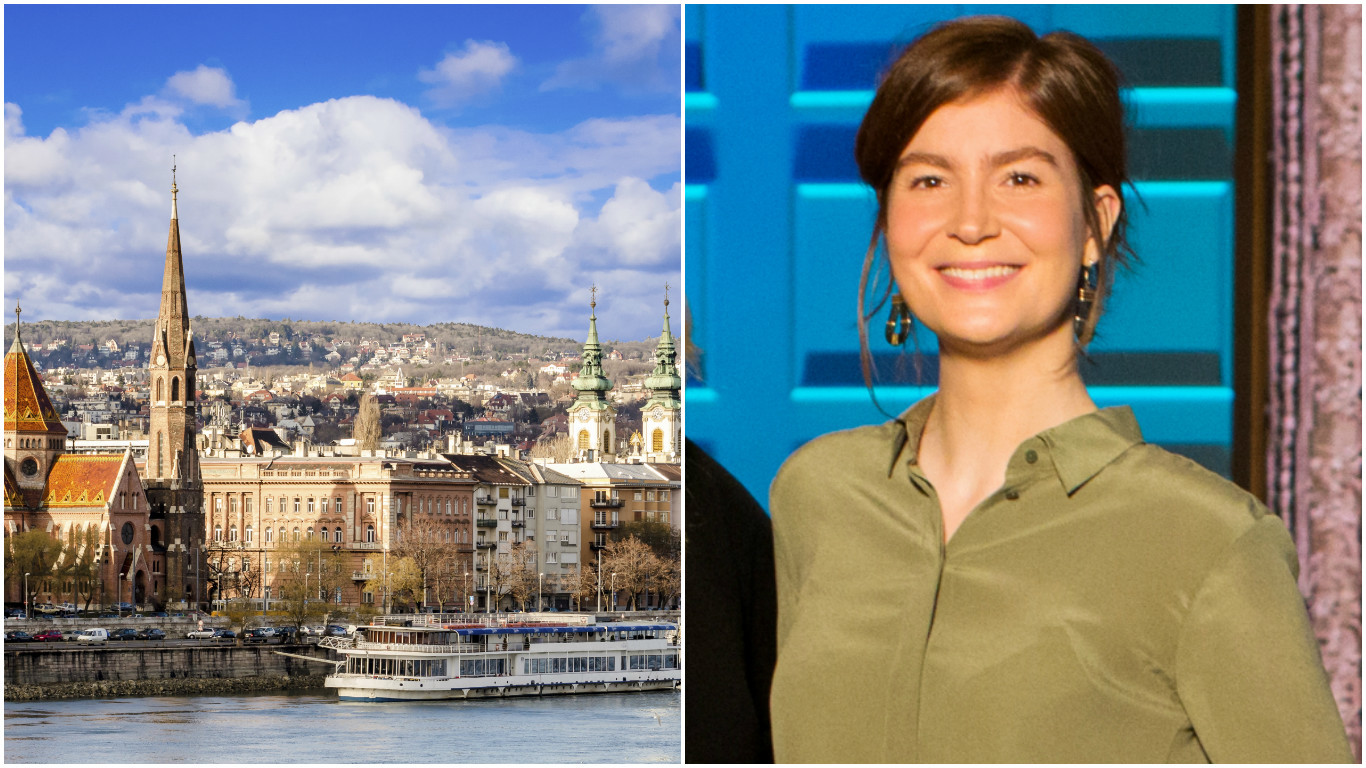 Natasha, who lives in the West End of Glasgow, has been a regular on Bargain Hunt and Antiques Road Trip.
Now Natasha, 29, is appearing on For What It's Worth, weekdays, 2.30pm on BBC One.
Hosted by Fern Britton, it's a quiz that involves experts guessing the value of interesting antiques.
---
WHEN I was at university, I used to like to combine travel with working so I took a couple of unforgettable internships in America.
I got to work in New Hampshire for the Democratic primary elections for the Obama campaign.
It was a beautiful state and the whole trip was amazing.
I was with a friend and we spent three months there. Little did we know at the time that Obama would even get the Democratic ticket, never mind become president.
I got to meet him a couple of times and he gave us a shout out in one of his speeches as his "Scottish contingent".
At the end he'd obviously signed some letters and the office used one to give me a reference.
When you're a student and someone asks for a reference and you produce one hand-signed by the US president it can't be bad!
The other one was also in the States and I got three months at the Alice Temperley fashion house in New York.
What an amazing way to discover Manhattan.
I was staying in Brooklyn and I'd wake up every morning, get the subway to Spring Street in SoHo and walk into the head office as if I was part of the team.
It was a bit like The Devil Wears Prada. I'm not sure I was quite as glamorous as Anne Hathaway but because I was working in a fashion house I kept coming up with what I thought were all these cracking outfits. Of course looking back I wonder what on earth I was wearing.
The girls who worked there were all achingly hip and trendy.
I had the time of my life but I was definitely Ugly Betty, running around doing the laundry and all sorts.
I love America and over Christmas my boyfriend and I travelled from New Orleans to San Francisco, via LA, roller-blading down Venice Beach.
But if I had to pick a real favourite it'd be anywhere on the River Danube.
I'd love to take a cruise down it and end up in Vienna.
Last time I went to do it the river burst its banks and we were stuck, but that'd be my dream trip.
---
READ MORE
When TV came calling, Natasha Raskin had a secret to confess