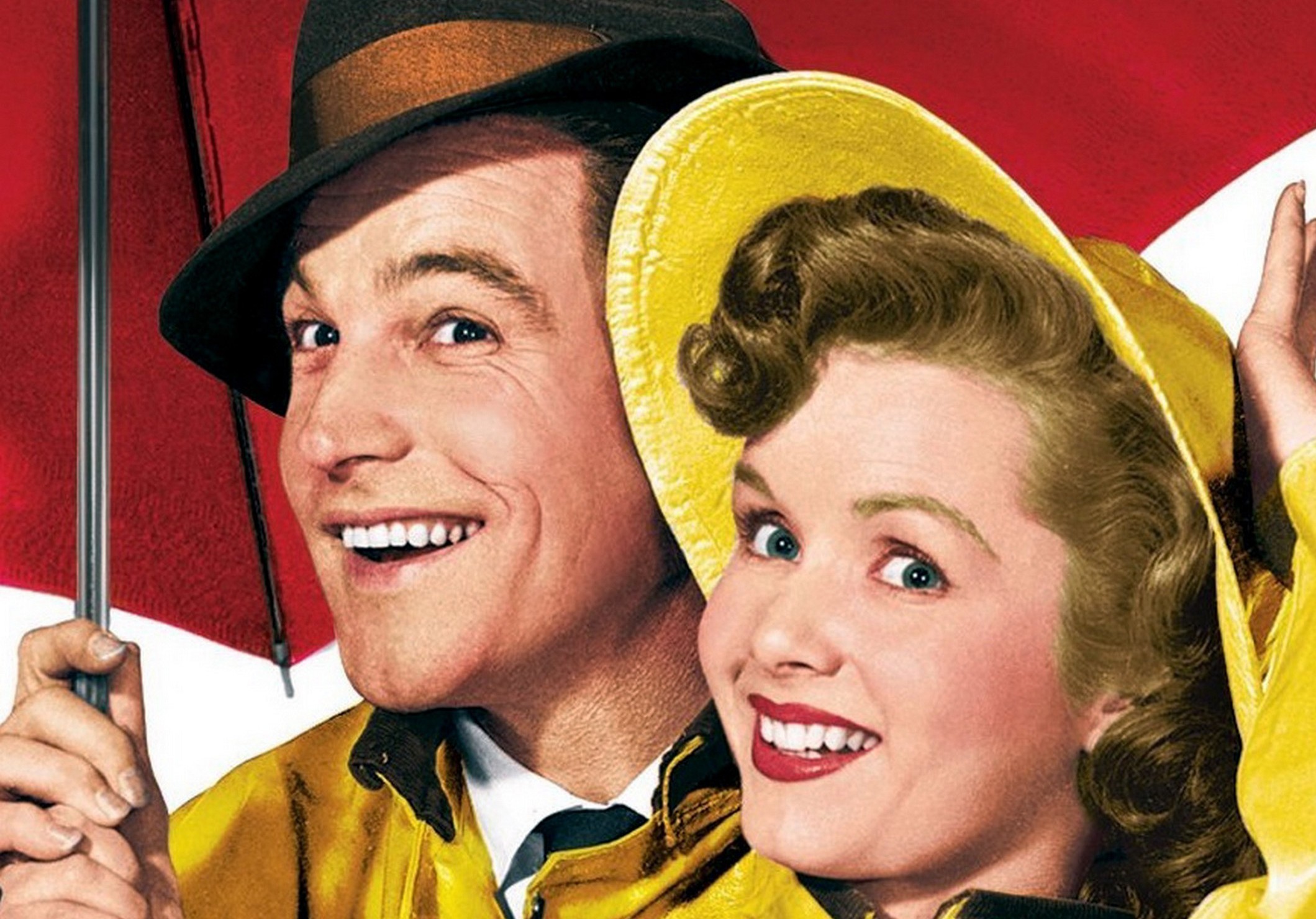 However, while star and co-director Gene Kelly sang of a "glorious feeling", the filming experience left a lot to be desired as far as its cast members were concerned.
Shooting of the movie did, in fact, see Donald O'Connor end up hospitalised for three days.
Remember that famous scene at the end of Make 'Em Laugh when he had to run up the walls before doing backflips onto the floor?
Well, imagine having to film that scene over multiple takes. It was no easy task and it was one that the actor, who also starred in There's No Business Like Show Business, struggled with.
As a heavy smoker — four packs a day — he was hardly in peak condition.
"Getting up those walls was murder," Donald said.
"We did it on a concrete floor. My body just had to absorb this tremendous shock — I thought I'd have to commit suicide for the ending."
After a short stay in hospital due to his lungs basically giving up, Donald returned to work, only to discover that the camera had been out of focus during filming. He'd have to do it again.
"I came back on set three days later," he said. "Gene applauded, told me what a great number it was, then said: 'Do you think you could do that again?'
"By the end, my feet and ankles were a mass of bruises."
To be honest, though, you'd never guess that from watching the film, as the scene is full of energy and there are no tell-tale signs of Donald's poor health.
Hopefully, he found it all worthwhile, as he was the recipient the following year of a Golden Globe, for Best Actor in a Motion Picture Musical or Comedy.
As for Debbie Reynolds, she had no dancing experience prior to the movie.
Concerned, she pointed this out to Gene, who said he would teach her, as he'd previously done for Frank Sinatra when they starred together in Anchors Aweigh.
Debbie's background was actually in gymnastics and Gene was convinced she had the athleticism and voice required for the role.
In the event, things went far from smoothly, with Debbie finding Gene a "tyrannical taskmaster".
Later, Fred Astaire, who was at the studio, found Debbie hiding under a piano crying. He helped her with her routines.
"The two hardest things I ever did in my life are childbirth and Singin' in the Rain," Debbie later said.
But to give her credit, she worked hard to bring her dancing up to scratch for the big screen.
In addition to all of her dancing practice, Debbie was travelling long distances just to get to the studio.
Still just 19, she was living with her parents and had to get up at 4am to catch three buses. To avoid the commute, she'd sometimes sleep on set, ahead of working days that would sometimes stretch to 19 hours.
Debbie put so much effort into her part that by the time it came to filming the Good Morning routine, she was able to keep up with her co-stars.
After the 14-hour shoot was done, her feet were bleeding and so sore, she had to be carried to her dressing room.
If it sounds like a less-than-enjoyable experience, she'd nevertheless go on to praise Gene, saying he was the most exciting director she'd ever worked with.
Gene returned the compliment, saying Debbie was "strong as an ox".
But believe it or not, Debbie's struggles weren't the end of the misery on set, with Gene suffering from a fever — some reports say of more than 101 degrees — while filming his infamous Singin' in the Rain routine.
Trooper that he was, Gene refused to take fellow director Stanley Donen's advice to go home, insisting he stay there as long as it took.
The last thing you want when you have a fever is to be chilled to the bone with the cold water that was the "rain" in the scene.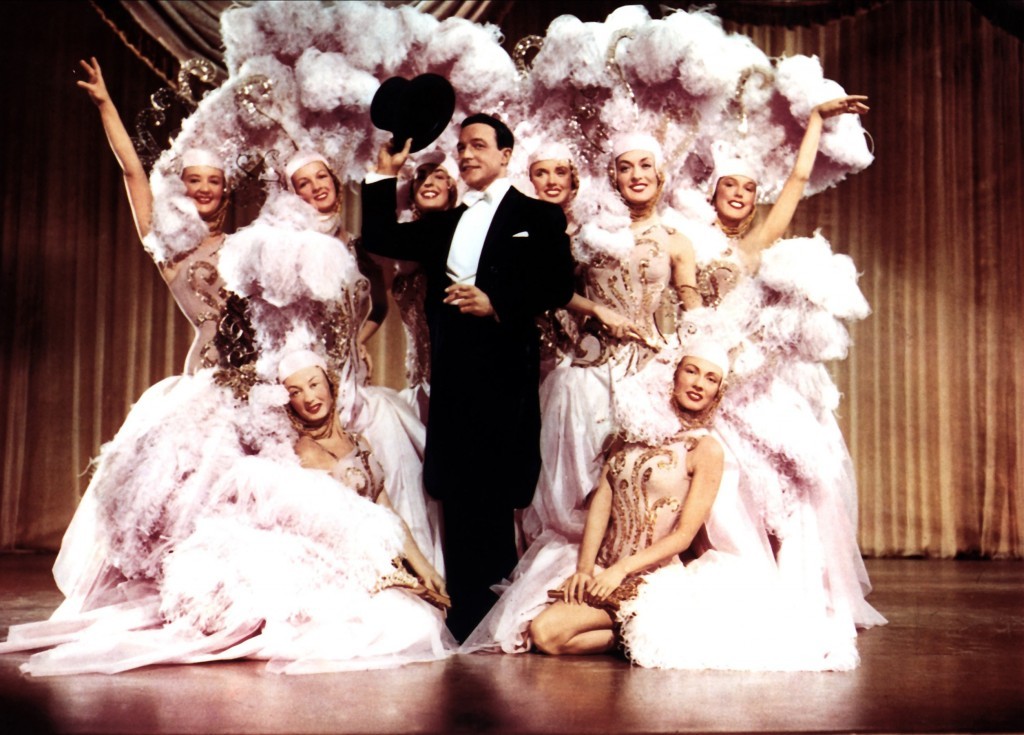 It seems his efforts were worth it, however, with the film a resounding success.
While it cost $2.5 million to make, running more than $600,000 over budget, it made a $7.7 million profit on its initial release.
Basically, it's a spoof of the trouble the film industry found itself in with the introduction of the "talkies", so the latest movie of two silent stars — Don Lockwood (Gene) and Lina Lamont (Jean Hagen) — is made into a musical.
Someone is brought in to dub Lina's voice — speaking and singing.
Don, meanwhile, is feeling pretty happy with his lot — until Lina finds out, that is . . .
It could have ended up being very different, though — initially, the writers had a cowboy background in mind.
They'd planned for Gene, Debbie and Donald to be wagon-train pioneers who charm Indians with song and dance.
The movie we know and love was definitely the way forward — and what a film it was.
---
Secrets from behind the scenes…
AS the box-office takings and awards the film won prove, we loved Singin' in the Rain, just as it was, but it could have been a very different film, writes Lisa Hunter.
Did you know, for example, that Judy Garland was once considered for the role of Kathy Selden, which eventually went to Debbie Reynolds?
She wasn't given the part as she was deemed too old for the role. Now, of course, we can't imagine anyone but Debbie as Kathy.
Here are a few other facts that may interest you —
The "rain" water was mixed with milk to make it show up better on camera, but the combination made Kelly's woollen suit shrink.
Gene was actually shorter than his co-star Cyd Charisse, so he choreographed their dances so that they were never both standing straight at the same time, therefore, hiding their difference in height.
The last shot of Good Morning took 40 takes.
There is a bad cut, where the film was re-edited to take out a move that was deemed too saucy for the time. Kelly was advised not to have a dance where Charisse wraps her legs around his waist, but he put it in anyway. And it was cut.
The American Film Institute ranked it as the No 5 Greatest Movie Of All Time.
The film's premiere on TV had to be delayed for two weeks as it clashed with news of the assassination of President JFK.
Debbie Reynolds had to rub her eyes with onions to make herself cry for the penultimate scene.
When Reynolds filmed Good Morning, her feet were so painful and bleeding, one was wrapped in flesh-coloured bandages. With it obviously causing discomfort, as the three actors collapse onto the overturned sofa, you can see Debbie say to Donald O'Connor: "Thank God that's over!" But in the final cut, there's dubbed laughter, which doesn't match her mouth at all.
There's another blooper at the bit where Don jumps off the trolley and into Kathy's car, because a wire supporting him is visible.
---
READ MORE
Dame Shirley Bassey says she still feels 'so young' as she heads for her 80th birthday