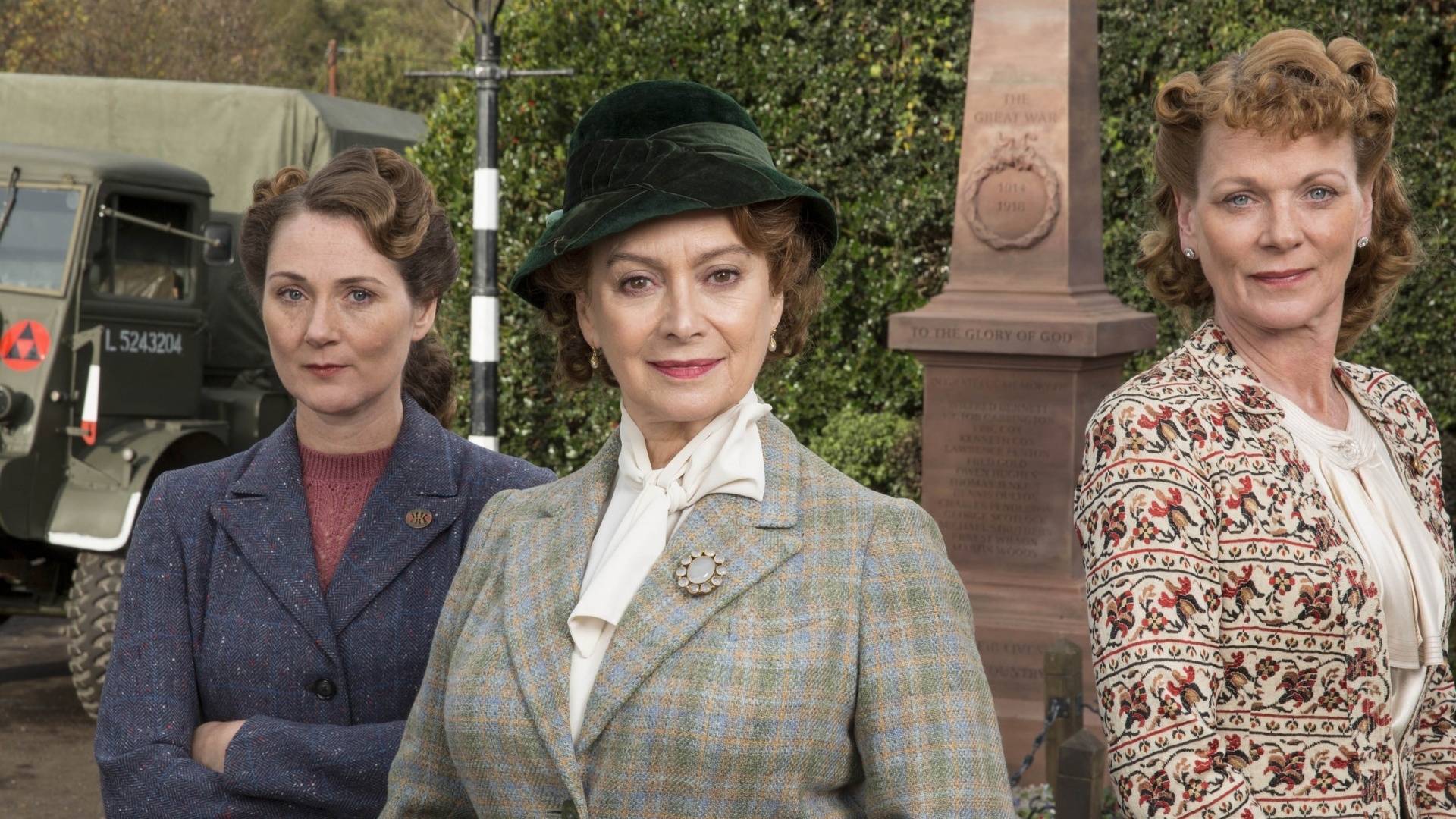 ITV has cancelled World War II drama Home Fires after two series, the broadcaster has confirmed.
A spokeswoman said: "We are incredibly proud of what Home Fires has achieved, but the ITV commissioning team continues to refresh the channel's drama portfolio, hence the decision not to commission a further new series."
The news has infuriated viewers who joined several of the actors on Twitter to express their disappointment.
Some have started a petition to appeal to ITV to change its mind and a campaign has been launched with the #SaveHomeFires hashtag.
There's a petition to save #HomeFires here: https://t.co/eJu8eFW9Ni #ITV

— Katy Gilbert (@KatyGilb) May 12, 2016
The popular series, starring Downton Abbey's Samantha Bond as Frances Barden and Cranford's Francesca Annis as Joyce Cameron, rated solidly for ITV.
Although Sunday's finale was up against BBC One's broadcast of the Baftas, it still drew an average overnight rating of 4.4 million viewers.
But what is especially galling for fans is that series two ended on a cliffhanger: a Spitfire crashed onto the home of Dr Campbell (Ed Stoppard) and viewers had no indication as to who survived.
Meanwhile, Pat (Claire Rushbrook), a victim of domestic abuse, faced a big decision. But her story has no resolution.
Mount Pleasant's Daniel Ryan, who played Bryn Brindsley, tweeted the news about the cancellation.
So, it is with huge sadness I must tell you that #HomeFires has been cancelled. Awful to leave stories untold and lives incomplete. Sorry.

— Dan Ryan (@_DanielRyan) May 11, 2016
Fellow actor Mark Umbers, who appeared in the cast as Nick Lucas, thanked viewers for their support.
I know fans of the show will feel very short changed and deeply unsatisfied. #HomeFires

— Dan Ryan (@_DanielRyan) May 11, 2016
He also mentioned that at least half of the third series had been written.
https://twitter.com/markumbers/status/730370363713060866
Script editor Sophie Bicknell said "apparently 6m wonderful viewers not enough".
Devastated we can't complete the #homefires story. The most incredible cast and crew ever. Apparently 6m wonderful viewers not enough.

— Sophie Bicknell (@SophieBicknell) May 11, 2016
Furious fans vented their anger on social media and left no one in any doubt about their feelings about the decision.
Gutted about Home Fires!
Really @ITV you are making a big mistake not commissioning another series of the excellent #homefires #savehomefires pic.twitter.com/X7pfZbuNXM

— Ziegfeldgirl (@Ziegfeldgirl) May 12, 2016
Dear @ITV, axing the utterly brilliant #homefires is the most IDIOTIC decision. It's easily the best drama on your channel for years. BOO!

— Miranda Dickinson (@wurdsmyth) May 12, 2016
@ITV Why scrap Home Fires leaving so many loose ends? By not seeing Pat's story to the end, no consequences for domestic violence #homefires

— AliHarrowell (@AlisonHarrowell) May 12, 2016
I look at Home Fires ending and it's The Crimson Field all over again. Rates well & gets axed before it has a chance to really bed in.

— Cameron Yarde Jnr (@CameronYardeJnr) May 11, 2016
Completely mind-boggling about ITV not renewing #homefires It was fresh, had a cast of ace ladies and 6 million viewers.

— Alex Orchard-Lisle (@AlOrchardLisle) May 12, 2016
Why bother to commission shows if you're only going to tell half the story @BBCTwo #Banished @ITV #HomeFires so sick of this! #disappointing

— Lindsay Foster (@linz_83vintage) May 12, 2016
Sad to wake up to the news. Petition signed. brilliant acting and writing. Bring it back! #homefires

— Tracey Williams (@puppy1walker) May 12, 2016
Come on @itv no more #homefires ? You have to be kidding! Great writing and stellar ensemble cast – crazy decision – it's much loved

— Samantha Currie (@Sam_Currie) May 11, 2016
---
READ MORE
Home Fires' Clare Calbraith keeps up fight for better on-screen female representation
Home Fires star Ruth Gemmell shares an embarrassing encounter
//