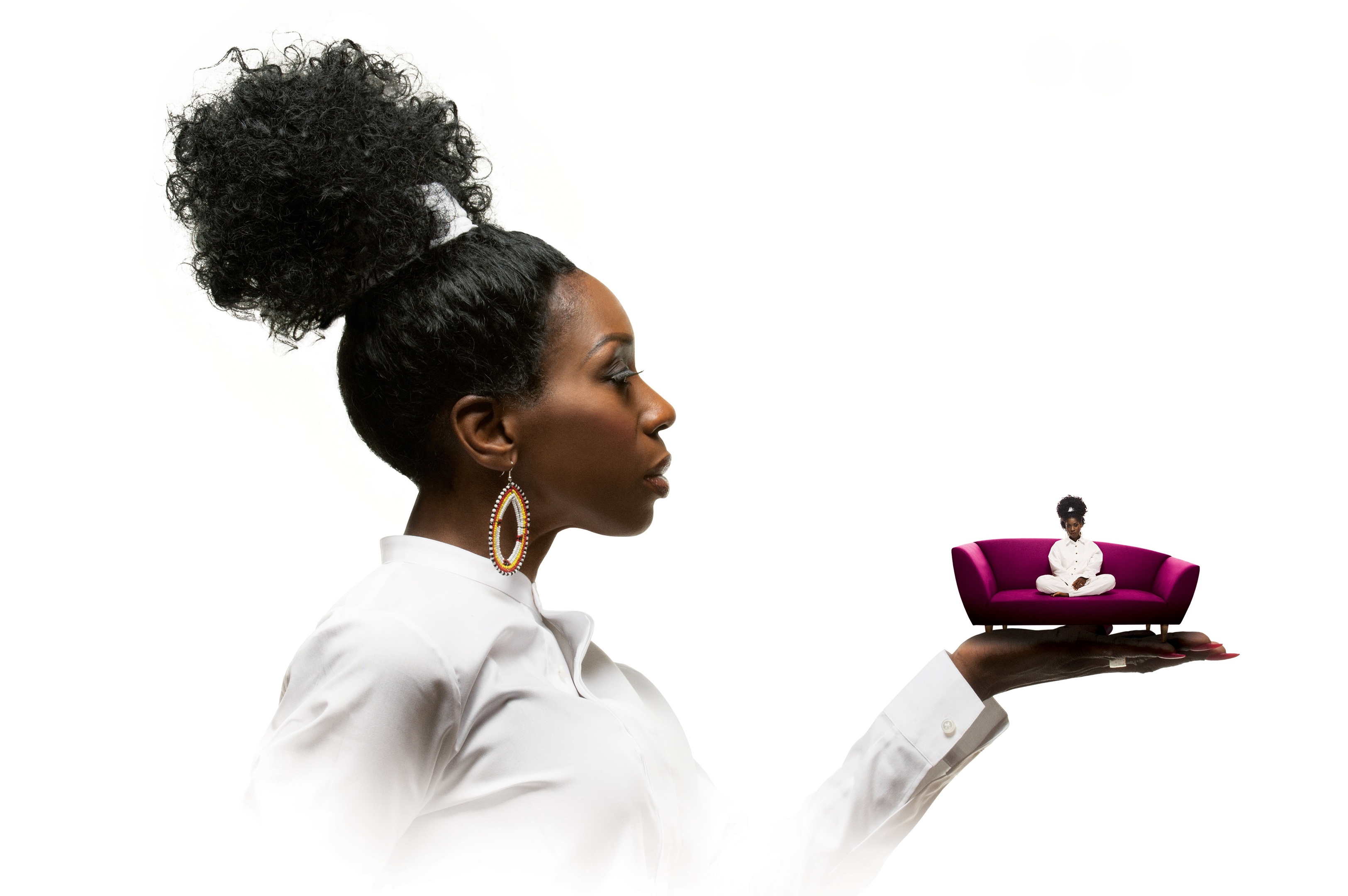 Ride On Time, which featured Heather's lead vocals, spent six weeks at No 1 in 1989, while she also had huge hits such as Moving On Up with M People in the 90s, and has sold many millions of albums.
But the Londoner has been just as happy to perform jazz at the legendary Ronnie Scott's, belt out her anthem Proud at the London Olympics, and fly across the Atlantic to perform at the request of talk-show goddess Oprah Winfrey.
"I was on holiday in Bali when my manager phoned and told me Oprah wanted me to go over to Chicago," recalls Heather, who's on a UK tour at the moment.
"I made time for that, definitely!
"Ronnie Scott's was absolutely amazing, too.
"I do different sets depending on the venue, so I did a jazz and blues set there, for three nights, because I love a challenge!
"I want people to hear the passion and love I have for music, which is also why I'm now on tour, on my own, for the first time in four years."
Having grown up with jazz in the house, she didn't have to learn that kind of music from scratch.
"When I was younger, my inspirations were Gladys Knight, Aretha Franklin, Ella Fitzgerald, Joan Armatrading and Luther Vandross, all people who had their own unique and distinct style," she reveals.
"Ella Fitzgerald, now she was just perfection!
"You say to yourself, well, that woman could sing any note under the sun, she could take any song and make it her own. Ella was a genius.
"Personally, the best thing that has happened in my career is that I am still singing.
"To still have people willing to come out and buy tickets, with money tight and times not easy, is fantastic.
"And I know I'm a better singer, as I have worked on my voice, still do, because it's about being better. I'm asthmatic, too, so I don't smoke, don't drink, I look after myself.
"That's not a moral judgment. I like people to have fun, but I just can't abide the taste of alcohol. I'm vegetarian, too, and as a child, you soon learn to take care if you're asthmatic."
Heather was also delighted to see herself being mimicked on popular telly comedy Miranda, and even get to appear on it herself, as herself!
In the hit BBC1 show, actress Sarah Hadland regularly pulled out a stick with Heather's head on it and belted out her version of Proud.
In the very last episode, the lady herself appeared, to sing it right back at her, an experience Sarah described as being like a wave of singing power knocking her over!
"People are good at doing impressions until the real thing turns up!" Heather laughs.
"I didn't see it at first, but people told me about it. You can't miss a programme where you might turn up on a stick!
"I was very flattered, and anyone who knows me knows I like a laugh and don't take myself too seriously.
"To have someone feature you in a popular sitcom, it's the kind of thing I dreamed about as a little girl."
See Heather and her amazing seven-piece band on their UK tour on the 16th at Hull City Hall and the 24th at Manchester Stockport Plaza Theatre.
---
READ MORE
Dame Shirley Bassey says she still feels 'so young' as she heads for her 80th birthday