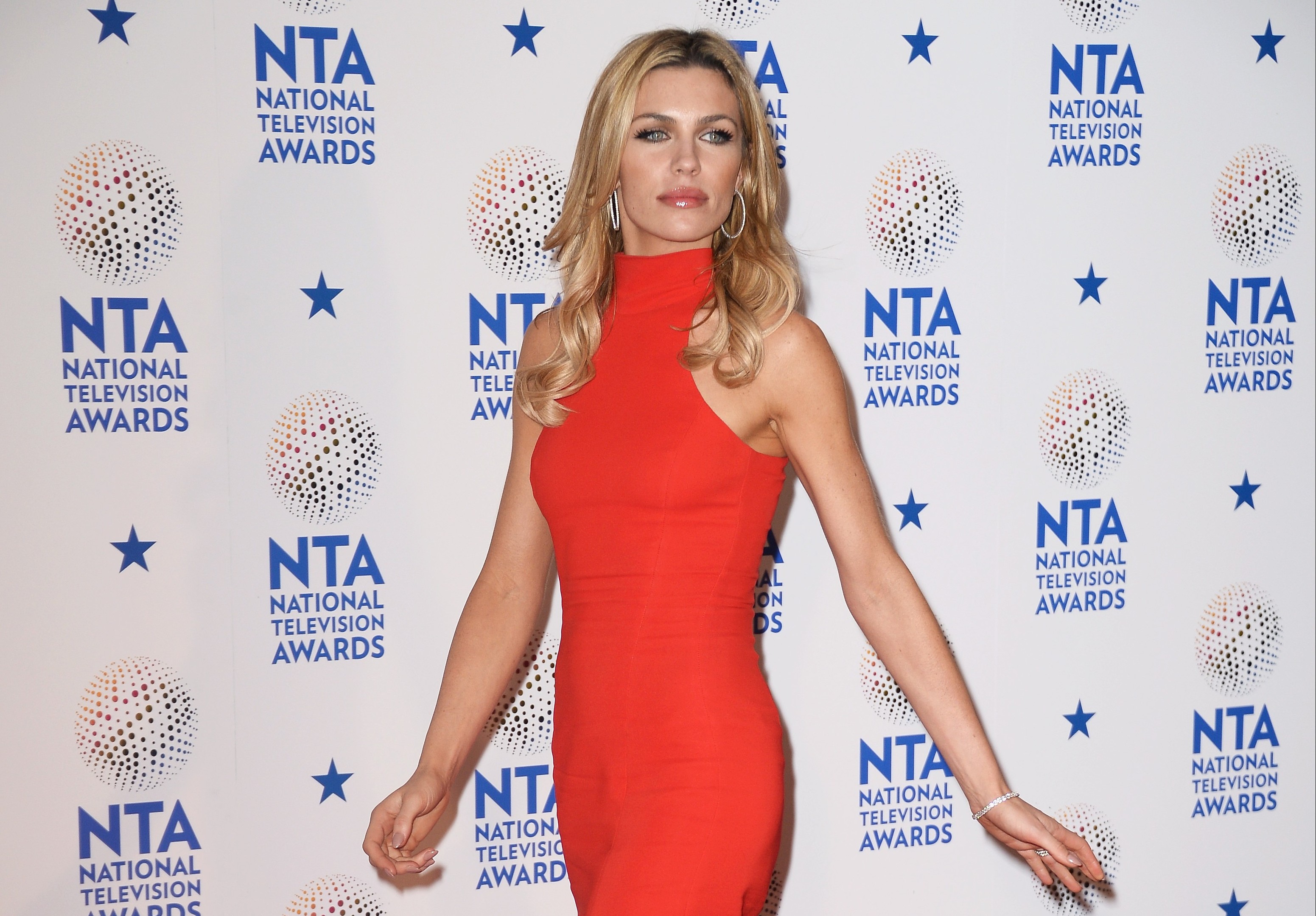 Glam, perfectly groomed and often pictured at stylish, invite-only events. That's how life usually appears to be for Abbey Clancy.
So, the model wife of footie star Peter Crouch raised eyebrows recently when she posted pictures of herself on a night out at the bingo.
It was, admittedly, not your traditional game, rather a trendy, more raucous version called Rebel bingo and the star looked like she was really getting into the spirit.
Meanwhile, former Atomic Kitten star Kerry Katona, who has had a troubled financial past, was criticised last week by a gambling therapist for endorsing an online bingo website.
It's all an indication of the changing face of bingo, with the latest figures showing that one in six British women are playing the online version.
And UK bingo's top man says rumours of the game's demise have – thankfully – been exaggerated.
But it's taken a Government change of heart and an image makeover to revive its ailing fortunes.
"We were definitely on the back foot for a few years," said Miles Baron, chief executive of the Bingo Association.
"The recession, the smoking ban, online games and the explosion in home entertainment all hit us badly.
"But the Government finally reducing the duty in 2014 was massive. Companies now have the confidence to invest and things are looking better than they have for years."
There are just over 350 bingo clubs across the UK with a similar number of premises licensed in the likes of holiday camps and working men's clubs.
The mainstream clubs see around 850,000 hopeful players a week, that's 43 million visits annually.
While most players during the day are older, evening sessions now often have a much younger feel.
"There's a changing face, with many of the biggest, most modern halls in Scotland," explained Miles.
"There's a £250,000 prize won on average every 18 days and tens of thousands have been won dozens of times in Scots clubs."
Paul McGlinchey has seen every bit of that amazing change.
He's the boss of the Mecca bingo at the Glasgow Forge, the biggest anywhere in the UK.
It recently marked its 20th anniversary, having had around 14 million visits since it first opened its doors back in 1995.
And, according to Paul, that makes it a phenomenon.
"We get about 8000 admissions-a-week," he said.
"Outside of Celtic and Rangers home games we're probably the city's biggest leisure activity."
Paul, 43, has spent his working life in the numbers game.
For quarter of a century, the last four of them at the Parkhead club which has seen two £1 million winners, he's tracked the changes in the business he loves.
And the club has rung those changes with fervour.
"When I started, bingo halls were converted cinemas.
"Now the ones being built are state-of-the-art, comfortable and geared to the whole social experience.
"We still have old-style books, but half of our customers use one of our 350 hand-held electronic terminals.
"A lot of our younger players are used to playing on their iPads. And even the older customers are now used to smartphones and tablets.
"You certainly don't hear 'two fat ladies, 88' any more."
What you also don't have, as in all sorts of premises these days, is the game being played in what Paul admits were "awful smoking hazes". The clubs nowadays are so much nicer to be around.
Like many pubs, though, there was a price to be paid when the smoking ban came in.
"It hit us hard, really hard," Paul admits. "It probably wiped out about 20% of the profit of some places.
"There has definitely been a long-term benefit – but we've had to go through some very dark days."
What hasn't changed, Paul insists, is the heart of the clubs.
The traditional working class female clientele out for a bit of well-earned relaxation is very much still there, albeit with a younger face thanks to the high-tech revolution.
"We still serve a community because bingo is such a great social activity that brings people together.
"For a business that does 8000 admissions a week, everybody knows everybody here.
"We get lots of infirm customers who are looked after by their fellow patrons as well as ourselves.
"In many cases it gives people who might be on their own somewhere to go and someone to speak to.
"If someone takes not well we know about it and are right on the phone to ask how they are.
"There's a real spirit."
That spirit was definitely in evidence just before Christmas when patrons helped raise £12,000 for charity.
A fun video Do They Know It's Bingo Time? had tens of thousands of YouTube views. £4000 went to CHAS with massive sackloads of toys making for festive joy at Robin House. And £8000 went to Mecca charity Carers Trust.
"Bingo players are always happy to help others," added Paul.
---
READ MORE
The 10 insiders who make Strictly's Christmas special fabulous
VIDEO: Oor Wullie reveals Broons Bingo winner!