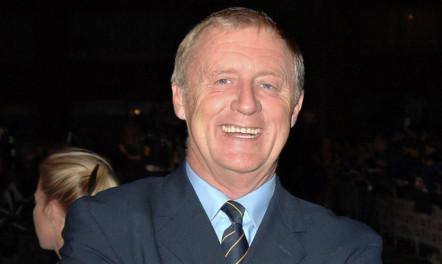 10 quick questions for Chris Tarrant.
Do you prefer doing radio or TV?
Radio is more fun and, unlike TV, not controlled by a committee of people, most of whom don't know what they're doing.
You'll be 70 next year. Will you embrace it or hide?
After being in hospital most of last year, I'll embrace it. A big party, then on with life.
Has coming close to death made you more spiritual?
I'm not spiritual but I do appreciate how lucky I am. One third of stroke victims don't survive, so I have a real sense of 'seize the day'.
A TV career or playing cricket for England?
No question. Playing for England. TV didn't occur to me till I was older and it still doesn't occur to me often. But cricket? That's another matter.
You can listen to only one album Status Quo or The Beatles?
I'm a huge Quo fan, but it would have to be The Beatles. I have all their albums, and Sgt Pepper's is the greatest of them all.
What's the one piece of music you could never live without?
Dark Side Of The Moon by Pink Floyd. I wore the vinyl down till it was a stump years ago, then I bought the CD, and now it's on my iPod.
Any regrets?
None at all. I have six beautiful kids and I've had an incredible life. I've been very lucky.
Do you agree that Millionaire had run its course?
Fifteen years is enough. It's weird that some people still watch the repeats, but I'm hugely proud of it.
What are you working on now?
Filming Extreme Railways, which will go out in a few months. I've just done the audiobook of my paperback, Dad's War.
You have 24 hours left to live. How do you spend them?
Wing walking at 1,000 feet. I almost did it a few years ago but chickened out. If I fell off, it wouldn't much matter, would it?
Interview by Paul Coia