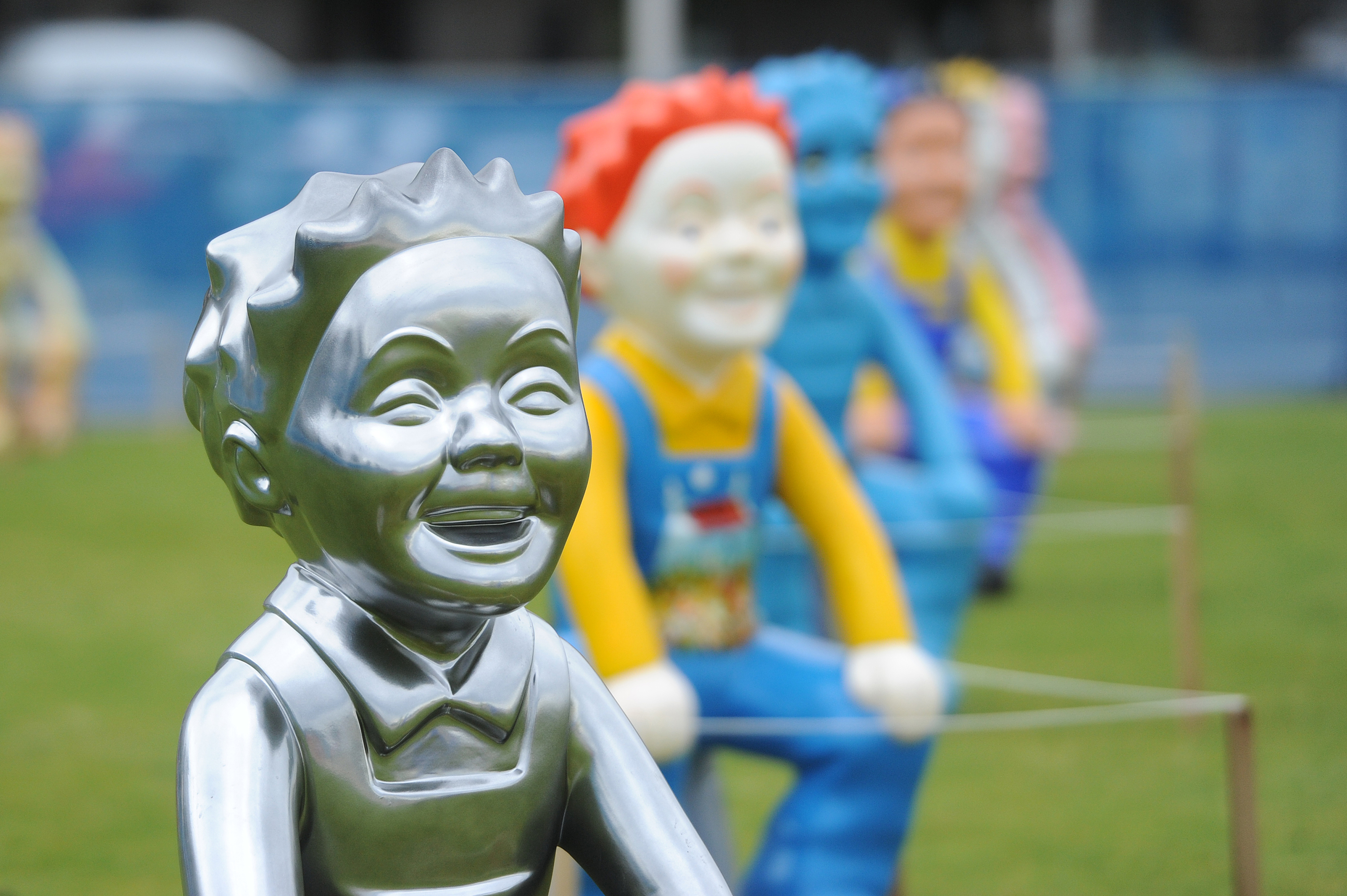 THERE was a bucket-load of Oor Wullies around Dundee this summer.
And now it's your chance to own a famous sculpture of Scotland's favourite comic character – for a great cause.
The statues were featured on 'The Bucket Trail' – a public art event which took place this summer.
On Tuesday, all 70 individually designed Oor Wullie sculptures created for the Trail will be auctioned to raise funds for The ARCHIE Foundation.
They hope to build a brand new operating theatre for the Tayside Children's Hospital at Ninewells.
Each had its own design – from a Harry Potter-themed Wullie to Oor Bowie.
The auction is set to take place at the Dundee Rep Theatre. But you don't have to be there in person to bid for the unique pieces of art.
---
Watch drone footage from the display site captured by Rising View
---
The auctioneers, Inverurie-based ANM Group, stars of BBC One show The Mart, are using I-Bidder, which enables people to bid online from anywhere in the world and live streaming of the auction.
Oor Wullie's Bucket Trail had support from local famous faces, including Sunday Post columnist Lorraine Kelly, who helped come up with the design for a Dundee United-themed Oor Wullie sculpture, Tangerine Terror.
"I'm delighted to support such a great initiative for Dundee and to have been invited to design a sculpture," said Lorraine.
"I've thoroughly enjoyed seeing Tangerine Terror, inspired by my favourite football team, come to life as well as all the other beautifully designed sculptures spread around the city.
"Thousands of people have enjoyed Oor Wullie's Bucket Trail, including my husband who cycled around all 55 sculptures in Dundee!
"It is fantastic that, whether you're at the auction in Dundee, or on the other side of the world watching it on the live stream, you can bid and be part of something special."
---
READ MORE
How Oor Wullie inspired The Guid Freendly Giant!