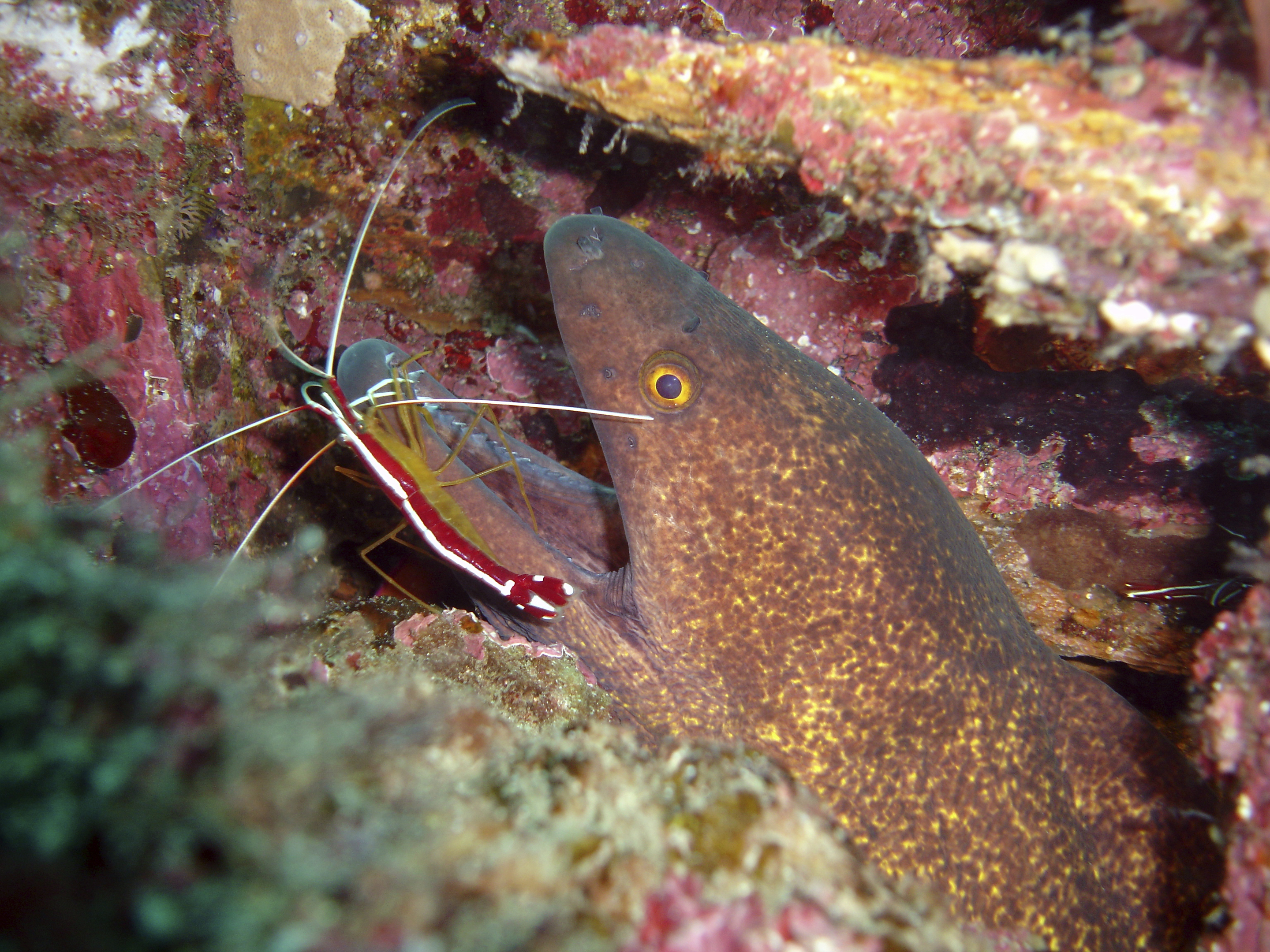 WE can be a vain lot, paying a fortune at the hairdresser or even splashing out on a manicure.
Some of us will pay through the nose for posh soaps and scrubs, and even spend holidays at a spa, being pampered like royalty.
Well, it's not just humans who like to be buffed, polished, exfoliated and manicured — fish are at it, too!
Cleaning stations is where it all happens for marine life, the shower rooms and Turkish baths of the seaworld.
Fish, sea turtles, hippos and all manner of other aquatic life, freshwater and marine, congregate at these places, where other sea creatures clean them and get them looking pretty and smelling lovely again.
This normally will involve removing parasites from the fish's body, internally as well as externally — many even venture inside another animal to clean its innards.
Cleaner shrimp, and lesser-known wrasses and gobies are the fish who do this work, and they are much appreciated by the bigger fish.
You don't just walk in here without an appointment — you let them know you're coming, and approaching fish that need a clean-up will open their mouths wide or position their bodies to signal that cleaning is required.
We're not sure if they leave a tip!
The cleaner fish will then remove the big fish's parasites, often eating them, and will often be tiny enough to swim into the gills as well as the mouth.
Cleaning stations are often to be found at or close to coral reefs, either on top of the coral head or in slots between two outcroppings.
They can, however, also be found beneath large clumps of floating seaweed, or at points in rivers and lagoons that the fish have somehow agreed upon, sometimes many decades earlier.
In others words, certain cleaning stations become popular, while other, newer ones have to attract new clients and hang on to them!
Just to show there's a fish equivalent of getting your ear nipped by a careless pair of scissors at the barber's, some fish can cause harm during all this.
These are combtooth blenny, false cleanerfish, who have learned to mimic the appearance and behaviour of cleaners, but then tear at the scales or flesh as soon as their intended victim lets them get close enough.
Ouch!
Here, dear readers, we warn you that things take a strange (even stranger!) turn — these cleaner fish are only too happy to do it for humans, too.
Yes, that's right. If you, in your diving gear, swim along to your nearest cleaning station, mouth wide open, these strange little cleaners will happily go in your mouth and give it a good clean.
Cleaner shrimp don't hesitate to enter divers' mouths to clean, so they clearly don't know that on dry land, we enjoy eating shrimp.
The sensation is said to be a light nipping or tickling feeling.
Personally, we'll stick to good old Colgate or Sensodyne. No offence, but it just seems a little bit too fishy to us . . .
---
READ MORE
Do you know how much fish is in your fish fingers?