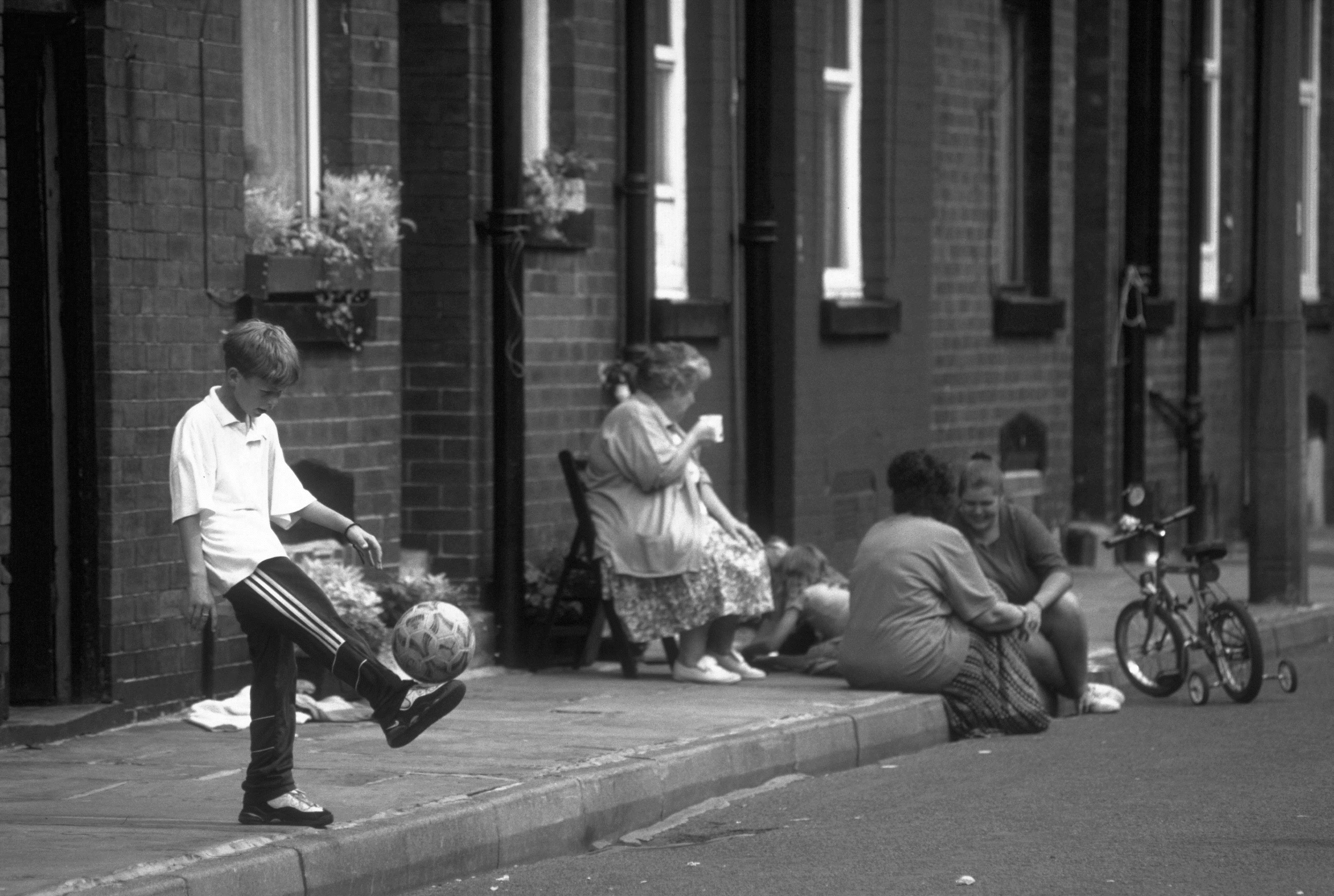 But, as communication expert Carole McCall explains, it is much more serious than that, and if the world doesn't learn to communicate better, we'll have much bigger problems in the future.
"When I was a kid, with my brother and sister, we knew everybody in the neighbourhood," says Carole.
"Children took the even younger kids out, and we all played together.
"You knew about each other's lives, but as time has gone on it seems we have all become a lot more private.
"I want my new book to show how your life could be, because I think today's people are very lonely.
"If you raise teenagers, it can be hard. I talked about raising my own kids in a previous book, and someone got in touch to thank me because she worried she was a bad mother.
"I think that if we're too private, we're scared of telling each other about our lives. My communication skills came from my great-grandmother, grandmother and mother.
"Now, I am really worried that we are not passing on our values, our stories, for future generations. I feel we should be more open and just let people in."
Having worked in this field and already written several books on the theme, Carole also practises what she preaches.
As she reveals, while modern social media is useful, traditional letter-writing is still a major part of the McCall family!
"I have been writing to my aunt in Vancouver, who was 80 last week," she reveals.
"We speak regularly on Facetime, but we also continue to send each other real letters, too.
"We just love the feeling of receiving and reading, or writing, a letter.
"My grandchildren will only write thank-you letters, and even the tiniest of them knows how to use an iPad.
"So a mixture of traditional letters and modern things would be ideal.
"For instance, my sister, in her early 60s, was really against computers, but I got her an iPad and she loves it!
"It's her lifeline now, with the internet and Facetime to chat to me, and I think a programme to give people iPads would help them connect with the world."
On the other hand, of course, being cautious is something Carole advocates.
"I have never put a photograph of my own family, or my grandchildren, on the internet," Carole points out.
"I have a big thing about not putting other people on the internet.
"People have to learn how to filter what they do or say. You see some people on social media when they have had a drink, and you realise it is important to just be careful.
"But, as more of us live longer and the older generation grows, we really do have to keep in touch with the younger generations, and good communication is going to be even more important in years to come."
The Communication Generation, by Carole McCall, is published by Arena Books, ISBN No. 978-1-909421-63-9
---
READ MORE
Study finds children from poorer backgrounds are less likely to be assertive, talkative and enthusiastic
Study reveals children spend an average of 15 hours a week on the internet