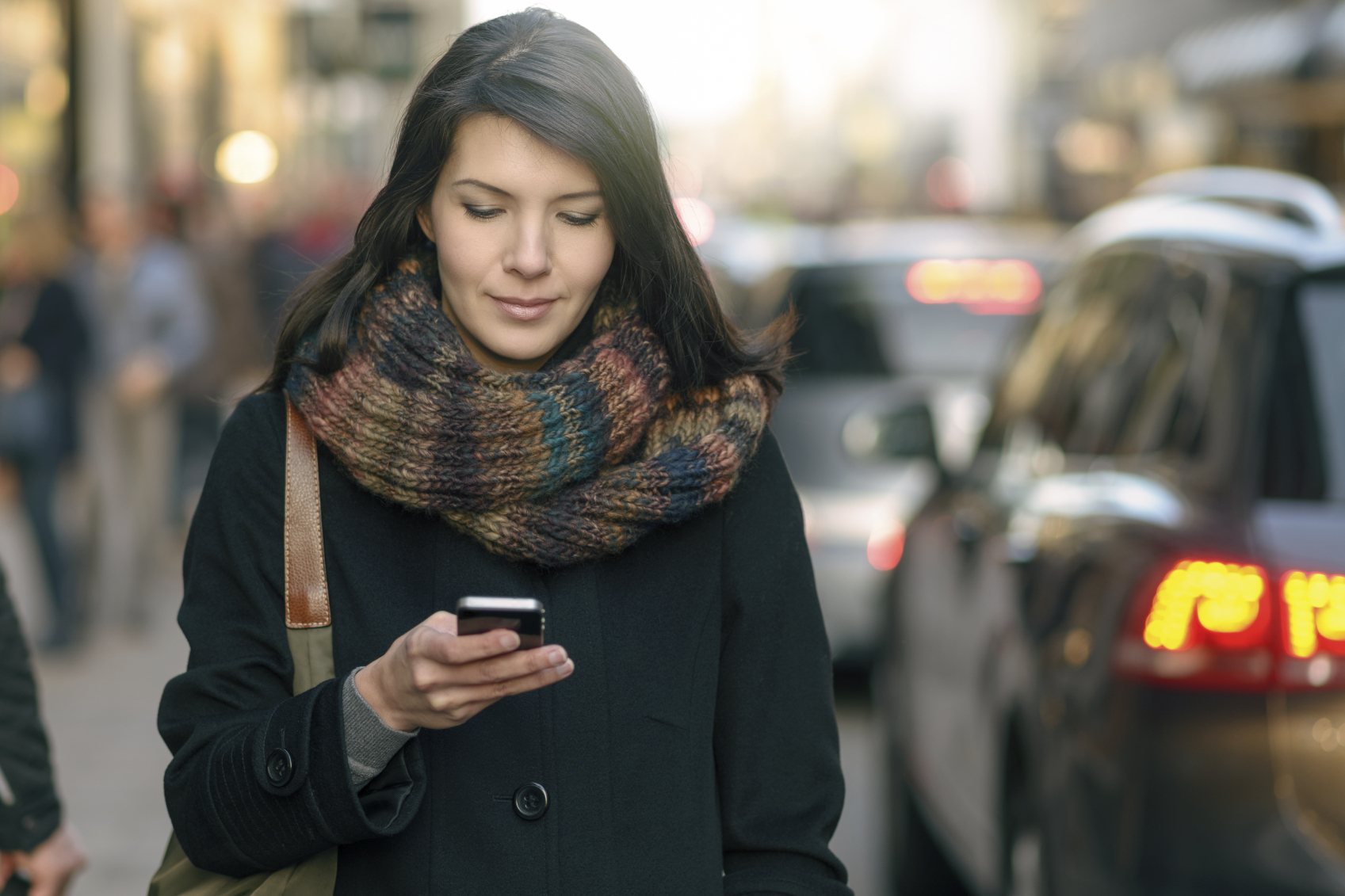 No, not the shambling, decaying souls who shuffle about desperate to feed on "Braaaaaains!" so beloved of horror movies.
This new mindless public menace is posed by smartphone zombies — or "smombies" — people so engrossed by their mobile phones that they risk injury to themselves and others as they amble along, oblivious to the world around them.
A recent exercise carried out on one of Britain's busiest shopping areas saw that more than one in four people risked hurting themselves or others as they used their phones on the street.
And it was found that one in eight risked life and limb by crossing a busy main road in London while texting or checking their phone.
Furthermore, one in seven City workers — didn't we used to call them yuppies? — walking along the pavement on Threadneedle Street, home of the Bank of England, were looking at their mobiles instead of their fellow pedestrians during Friday evening's rush hour.
There is growing concern that such "text walking" is causing injuries and provoking angry confrontations among pedestrians, cyclists and motorists.
I can vouch for that. A teenager engrossed in his mobile screen walked into my wife in a busy department store and only narrowly avoided receiving a mouthful by yours truly by the intervention of a store detective.
There are even calls for laws which heavily punish motorists who cause accidents while on their phones to be extended to pedestrians.
According to the Department for Transport, fully a quarter of fatal accidents on urban roads in 2014 involved a pedestrian who failed to look properly.
In America, a rise in pedestrian deaths and thousands of injuries have been blamed on phone use while walking, with those aged 16 to 25 most likely to be injured.
Slow-moving smombies are also infuriating fellow pedestrians with a recent study showing that texting caused people to slow their pace and alter their gait.
"They walk more slowly, taking smaller steps so they can multi-task," says Polly McGuigan, a lecturer in biomechanics at Bath University.
This new menace has already caused authorities across the globe to act.
In Belgium, Sweden and China special "smombie lanes" have been outlined on the pavement where people can walk while texting or looking at their mobiles without irritating others.
And in the USA warning signs have been put up telling folk: "HEADS UP! Cross the street. Then update Facebook."
Also, a statue outside Salisbury Cathedral had to be moved because pedestrians looking at their phones kept walking into it.
They should have left it where it was. And sharpened it . . .
---
READ MORE
New accessory means you'll never have to look up from your phone screen again…
Raw Deal: Overbilling by phone company meant Linda struggled to re-mortgage