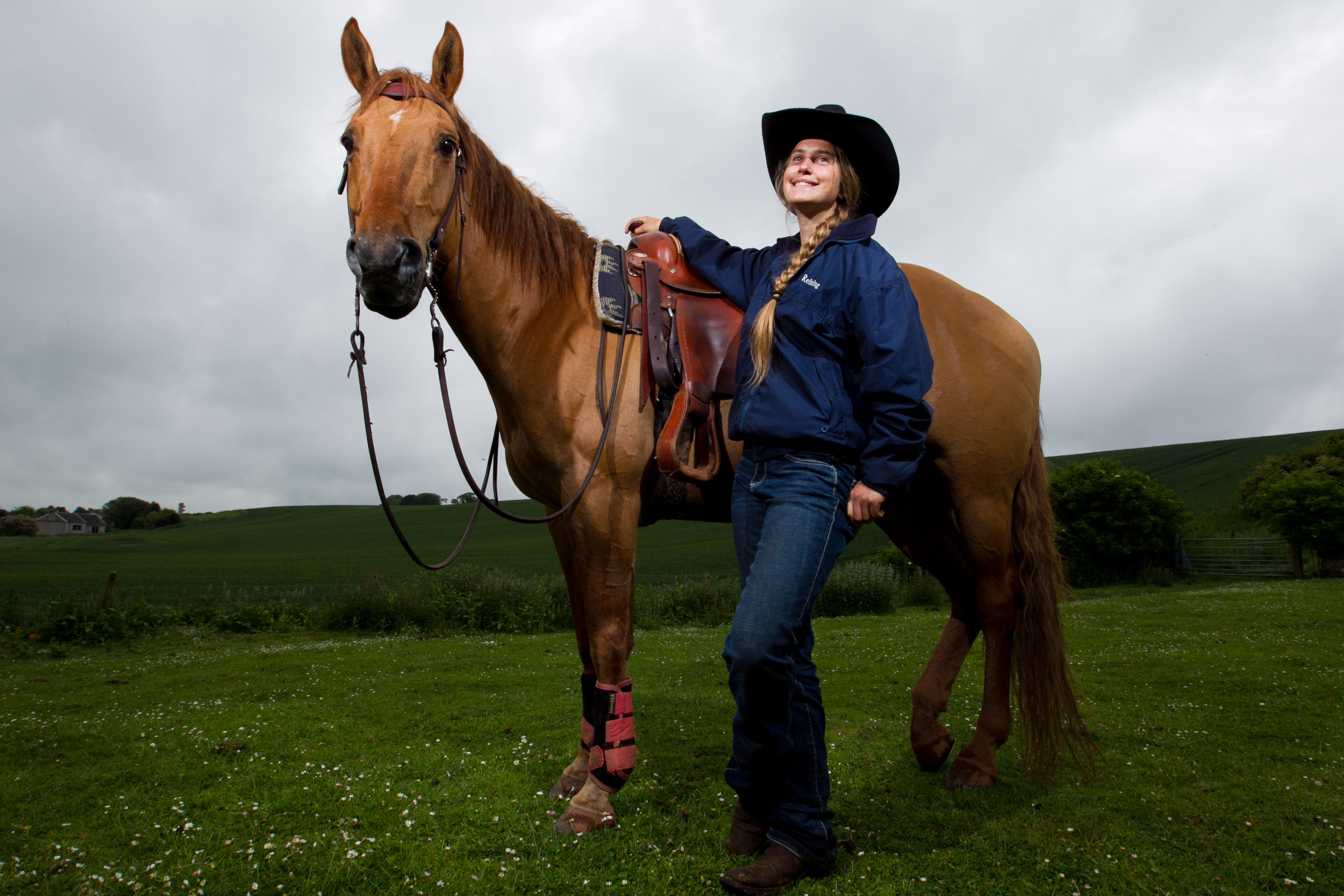 YEEhaaaaaaaaaa!
Meet Olivia Lochhead – a real life cowgirl representing the UK in a Western style horse-riding championships.
The plucky 18-year-old is the only Scottish member of a five-strong UK team at the gruelling event in Australia.
The teenager – from North Berwick in East Lothian – started learning the ropes of Western style riding when she was just 12.
She will aim to wow the judges with techniques specially adapted from those used by real-life cowboys, and girls, in their cattle herding jobs.
Olivia, who flew out to join the competition yesterday, said: "I have my parents and my little sister Amy coming with me to cheer me on."
Rather than pulling reigns or kicking the horse, Western style riders move their weight around the saddle for control, a method kinder to horses according to Olivia.
At home she normally trains with her trusty steed, Red, but will have to use an unfamiliar ride against experienced competition Down Under.
"It'll be tough without Red but it'll make it fairer for everyone," she said. "Hopefully we can do really well."
---
READ MORE
How John Wayne became a movie giant in the world of Westerns