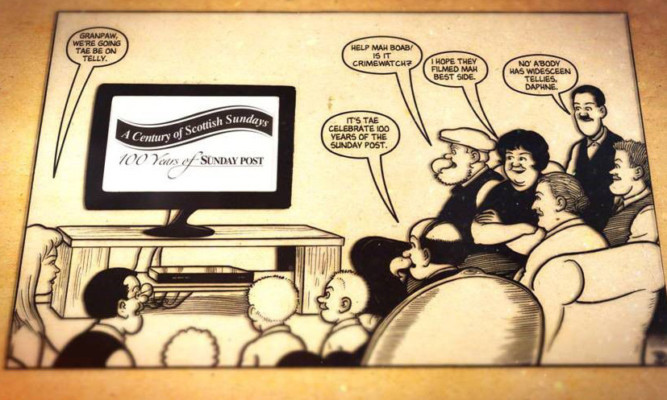 The Sunday Post will be celebrated in a prime time BBC Scotland documentary marking the newspaper's centenary.
A Century of Scottish Sundays: 100 Years of the Sunday Postwill air this weekend on BBC Scotland.
Dundee's own Brian Cox will be narrating the documentary, which tells the story of the newspaper's 100 years.
Sunday Post columnists Lorraine Kelly, Ross King and Lesley Riddoch all take part, along with a host of celebrity readers.
Lorraine describes her guest appearance in the Post's Oor Wullie cartoon as being even better than receiving her OBE!
The documentary will be aired on BBC Scotland at 7pm on Sunday, September 28, to see the show.
Watch the trailer.