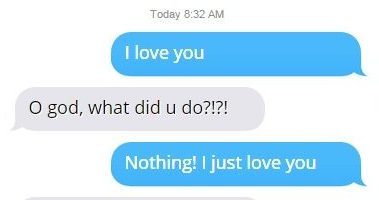 CHILDREN have always been embarrassed by what their parents say – and thanks to mobile phones there's a fresh way for them to put their foot in it.
Some of the silliest texts sent by mum and dad have been collected in a new book.
Last year, we brought you some of the daftest and most confusing messages sent to children – and now we've got more.
The book, penned by Scottish author Oscar Harris, is called Why Parents Should (Still) Never Text and it features many more hilarious texting gaffes.
From classic dad jokes to auto-correct unexpectedly changing the meaning of a text, the results will make all children say OMG!
Why Parents Should (Still) Never Text, published by Black And White, is out now, priced £5.99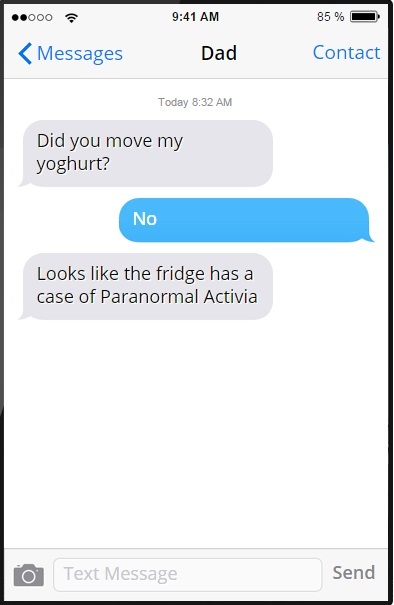 ---
READ MORE
Parents' cringe-worthy texts will be the funniest thing you read today