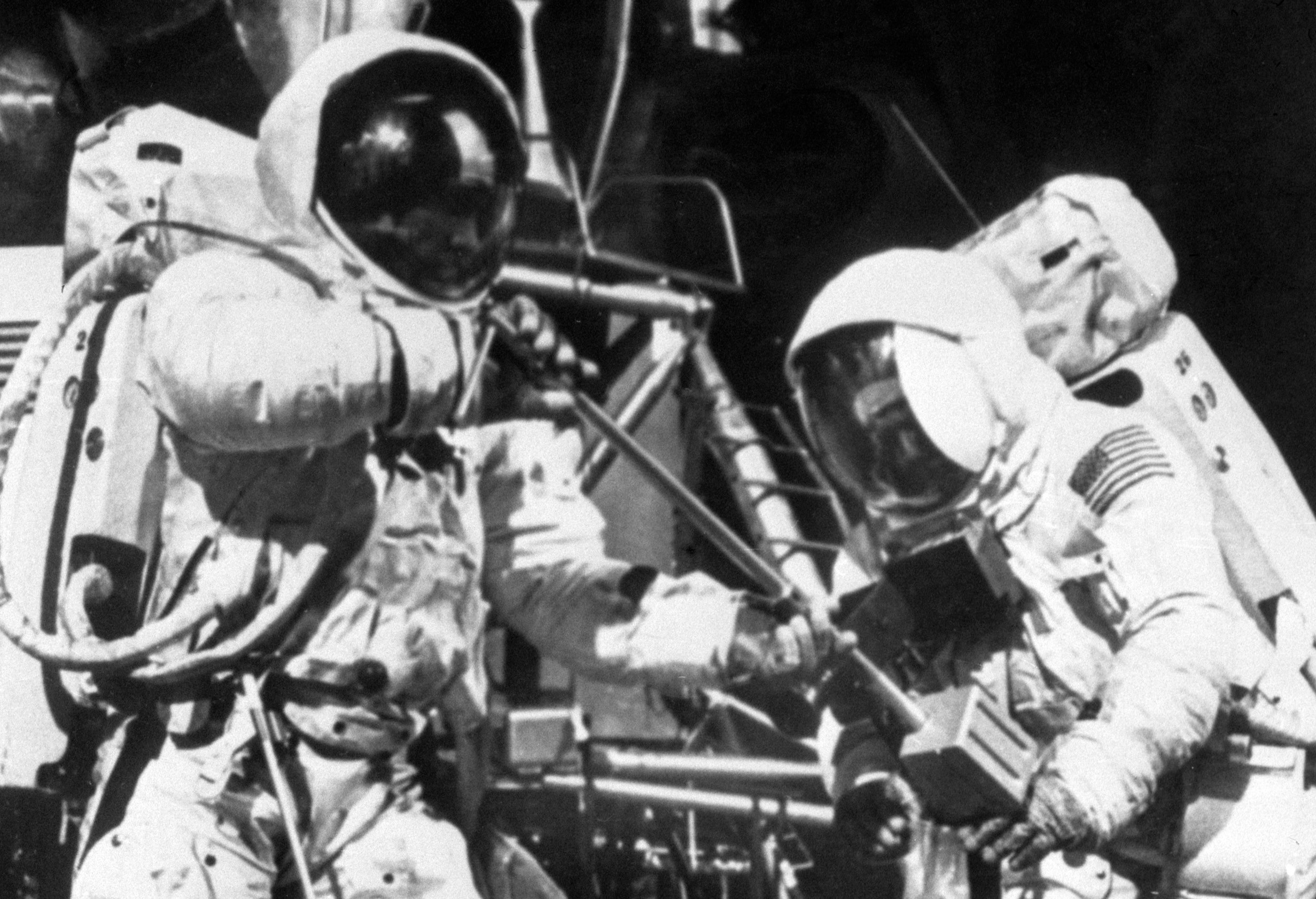 Now, at last, it looks like we might all be able to experience how it feels to walk on the moon!
A pair of sneakers, appropriately called MoonWalkers, are said to give the wearer that same feeling, as they rely on magnets that simulate walking in a low-gravity environment.
Moonshine Crea, a so-called start-up business in America just getting going and hoping to find people to fund them, have come up with the shoes.
Made from what they describe as "incredibly durable yet soft and breathable" synthetic fabrics on the outside, they have Tyvek synthetic polyethylene inside, just like NASA use in their space station modules.
The sole, which is made of "memory foam", has been designed to remember the exact shape of the wearer's feet.
However, what makes them really stand out, literally, from other sneakers are the two special layers hidden beneath that memory foam.
These are embedded with the most powerful magnets in the world.
The company claim: "Each layer is made up of powerful N45 magnets, strategically placed so the north poles face each other.
"This creates a repellant force, which leaves you light on your feet and happy as an astronaut!"
Apparently, the strength of a magnet depends on what it's made of.
A mix of neodymium, iron and boron are what they chose, and N45, as it's known to the boffins, is not only the strongest, but also cheaper than most magnets.
The magnets in these shoes are capable of moving 12 to 24 kilograms of material each.
With 12 magnets in each of two layers, the poles repel each other, thus creating a force field between them. This means that when the wearer's foot pushes against their combined strength, the gap acts as a cushion.
They literally keep him or her suspended in space!
It seems that the whole idea of levitating shoes is pretty popular, and the company have already managed to raise hundreds of thousands of dollars, far more than they needed.
This means the shoes will be ready to ship this summer, in multiple sizes and colours, around the £60-£100 bracket.
We think there will be quite a rush to get a pair and experience the moonwalk for yourself.
---
READ MORE
Meteorite hunter offers £10,000 reward for parts of space rock that fell on Scottish soil
A space traveller's guide to the solar system: Why toilet rolls could make a trip to Pluto a problem!