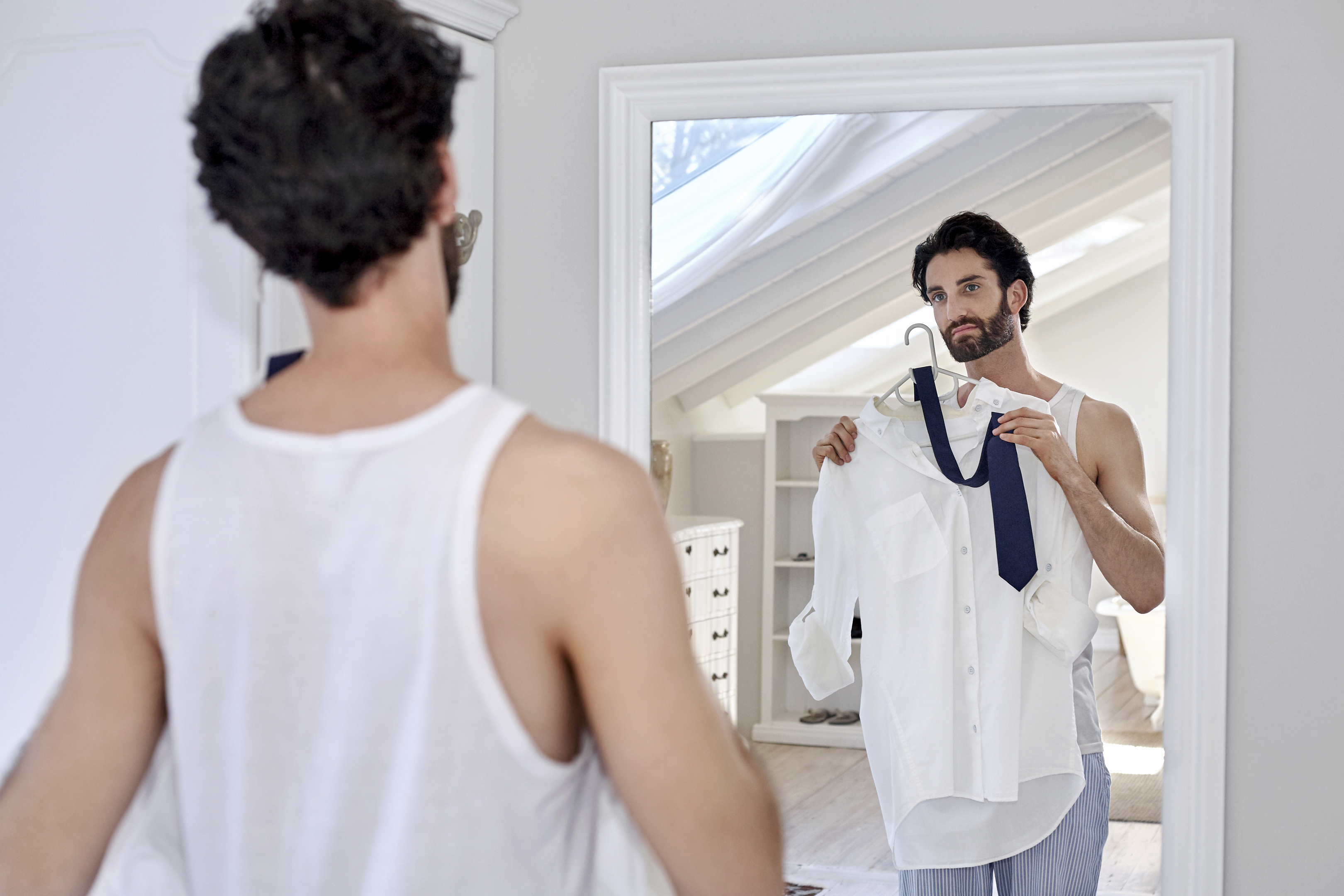 But a new study has put paid to that old chestnut.
It turns out that the British average male checks himself out at least 24 times a day, compared with just 11 from his female counterpart.
Men tended to focus on their body and hair was a major factor with 52% of blokes admitting to regularly checking for thinning hair or bald spots.
So are men just superficial posers or do they have an excuse for all that self-adoration?
---
Yes, by Ali Kirker
The survey has just confirmed what us girls have always known.
Men love themselves way more than women do.
They check themselves in mirrors 24 times a day.
Women manage a mere 11.
Well, ladies, we all know why that is, don't we?
We're far too busy to spend so much time preening and enjoying the view we see staring back at us.
And when we do finally look in the mirror, we frequently feel a bit shocked about how flamin' whacked-out we look from all that sheer busyness.
That's the big difference.
Men look in the mirror and think to themselves: "Hello there, handsome."
Women take a wee glance at their reflection and think: "Aww, who IS that tired old woman? Oops, my mistake, it's me."
Dig into the survey and it makes some hilarious claims.
More than a third of men look at their reflection while flexing their pecs.
A quarter look in the mirror purely so they can check out how toned their stomach muscles are.
What? Who has time in the middle of a hectic day to wheech up their shirt and lovingly stare at how developed their abs are?
Don't they get some weird looks if they're in the middle of M&S when they get the overwhelming urge to have a look at their midriff?
And who are these men who have such well-developed abs they want to admire them?
The thing is – sweeping statement on the way – women don't want their men to be more vain than them.
Sneakily nicking a dab of our moisturiser in the depths of winter might be just about acceptable.
But would you really want the man in your life to be hogging the mirror in the morning when you're trying to put a dash of lippy on?
Would you actually admire and fancy a bloke who had more products than the average skincare counter at Boots? (David Beckham excepted, naturally.)
No, according to a quick straw poll of women, we prefer our men a wee bit more rough and ready.
Even the younger women admitted that. They don't mind if their men are groomed and take good care of themselves.
Just don't shout about it, please. And that includes preening like a peacock every time you see a mirror.
Simply pretend you're naturally as hot as you imagine and hide the fact you've got a bucketful of Nivea in your bathroom cabinet.
Mind you, women don't come off brilliantly in this survey.
Almost half of women regularly interrupt their day so they can check themselves out and titivate their hair.
Ah, so that's why I have so many bad hair days – just not enough titivation going on.
---
No, by Chae Strathie
We all know the Wicked Stepmother in Snow White – the one with the dodgy apples and anti-dwarf prejudices.
She was always looking in the mirror, right, blethering on about who the fairest of them all was and coming up with plans to bump off her hubby's girl.
But if it had been a Wicked StepFATHER doing the mirror thing, the whole fairytale would have turned out differently.
He'd be there in his castle lifting up his thatch to check
how far back his hairline had receded.
Then twisting round to try and see the back of his bonce, just to make sure he wasn't developing a Friar Tuck–style baldie patch at the back.
After that he might practise a few flirty looks. "How you doin'?" Then a little wink. Suck in the cheeks a bit. Furrow the brow. Yeah! The laaaydees are gonna LOVE it!
Then it's on to the bod. Ooft! Check out those guns. Give them a wee kiss, then lift the shirt to glory upon the washboard stomach beneath.
Oh. Oh dear. More of a basket-of-dirty-washing stomach. Pull in that gut, Hold the breath. Hold it. Hoooold it . . . On the brink of passing out now, so let it go. Whoops – there goes the button on the jeans.
All of that preening and posing and there'd be no time to bother about Snow White and her wee pals.
See. Men might admire themselves in the mirror a lot more than women, but what's the problem? It keeps us out of trouble. The more time we spend gazing at our ageing, flabby reflections the less time we have available to do stupid things that annoy our wives or girlfriends.
Anyway, it can give you a laugh. My wife still enjoys bringing up the time I tried out my variety of winning smiles in an empty shop window, only to realise too late there was a group of people sitting at a table in the shadows within.
Some of them looked amused, some deeply disturbed. One man appeared to be phoning the police.
Anyway, it's probably not that we're more vain than women, but that we're more insecure.
We feel we have to make sure we look OK because we're trying to impress you. We know that most of the time we look like a sack of tatties and our hair is falling out faster than the Tory Cabinet, so we have to attempt some damage limitation. We're not vain, we're worried.
So you see, male vanity – whatever motivates it – is both a useful public service and a source of entertainment.
You want us to stop checking ourselves out so much? Be careful what you wish for.
---
READ MORE
Cosmetic surgery: It's becoming increasingly common, but would you have it?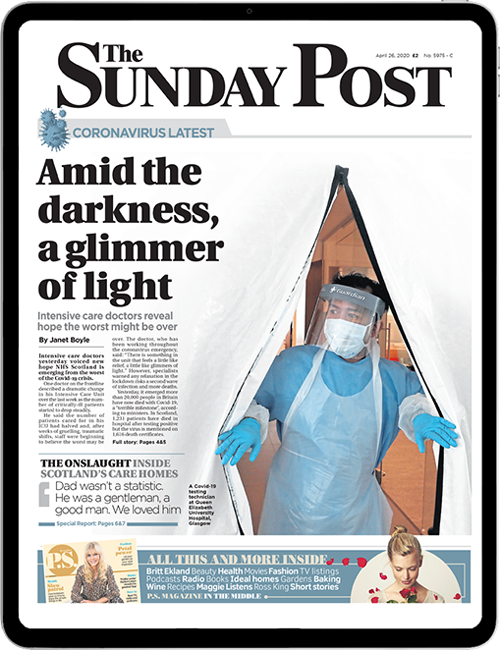 Enjoy the convenience of having The Sunday Post delivered as a digital ePaper straight to your smartphone, tablet or computer.
Subscribe for only £5.49 a month and enjoy all the benefits of the printed paper as a digital replica.
Subscribe