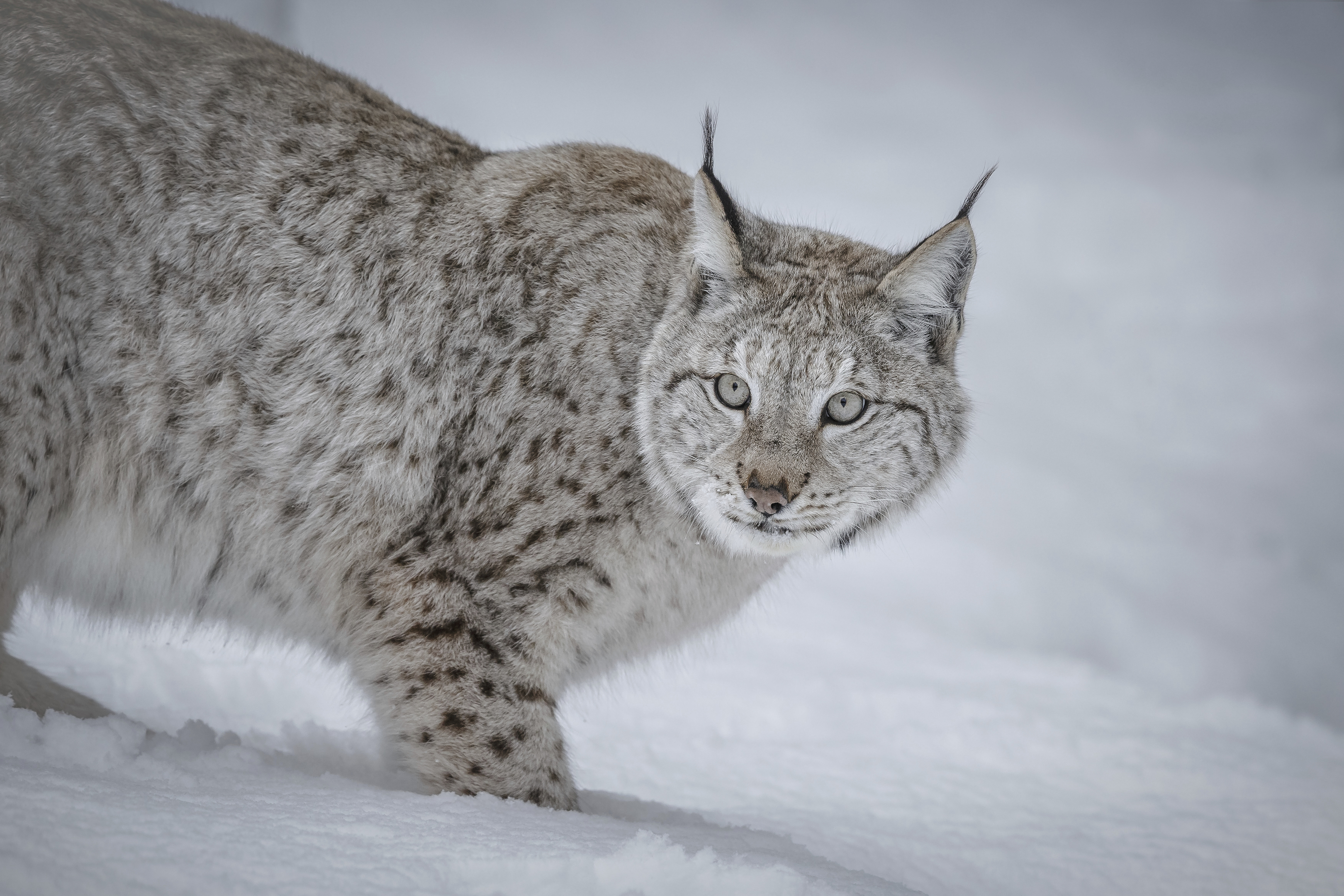 Argyll, Aberdeenshire, Cumbria, Norfolk and Northumberland are the five locations that could see these creatures back in the UK for the first time in 1,300 years.
This July, the Lynx UK Trust will choose one of those places and apply for a licence, to get a single unfenced site to reintroduce them.
That means lynx could be here as soon as this autumn, and it all follows captive breeding programmes tried in Spain over the past 15 years.
Numbers tripled during that time, and the Trust anticipate possible safety worries from people living in the five locations.
Farmers will be concerned about the return of a predator like the lynx, but for wildlife lovers they have proved very popular in Spain.
As recently as 2002, there were fewer than 100 left, having at one time been widespread across Spain, Portugal and Southern France.
Just 25 breeding females survived, but populations are on the up again.
Their favoured residence was in cork oak forests, but many had been felled for years, while their main source of food, rabbit, had suffered a lot with disease.
This was why the experts stepped in and tried breeding programmes and, though the UK could support hundreds, the Lynx UK Trust want to start with a five-year pilot project limited to three males and three females, from Romania.
Lynx offer no danger to humans, although they have killed sheep in Norway and France, which is the part that concerns farmers about their reintroduction.
Spanish specialist companies are already offering tours to see these beautiful creatures, with no shortage of people interested in paying to do so, especially since the animals have been so rare and elusive for so long.
Germany's Harz National Park has been called Lynx Country lately, as its lynx enclosure has attracted bumper crowds.
Too tame to be released into the wild, one pair called Pamina and Tamino have been entertaining large numbers of people, climbing trees and prowling through the woods.
Other parts of Germany now plan to reintroduce lynx of their own over a period of time.
Much of this popularity is down to the fact that they are quite secretive and private animals.
When there are humans around, they're extremely shy, so it's hugely unlikely you would ever spot a lynx while out and about in the British countryside, if the plans go ahead.
Experts, in fact, reckon that bringing lynx back to Britain could boost tourism!
They really are proving that popular in Continental Europe and the Brits are hoping it'll be another reason to entice visitors to the countryside.
One interesting side benefit might be that lynx would move deer around rural areas and control their population. This, in turn, would be good for forest regenerations.
The six lynx potentially set to arrive in Britain will all be tagged, so staff can track them and will know where they are at all times.
The thousands of sheep and lambs killed by wolves and lynx in Norway, however, will mean our farmers remain in two minds about the whole idea.
Should be interesting, to see if we have the Lynx Effect come July . . .
---
READ MORE
There are 'many good reasons' to bring the lynx back
Loch Lomond wildlife like you've never seen before in stunning new documentary