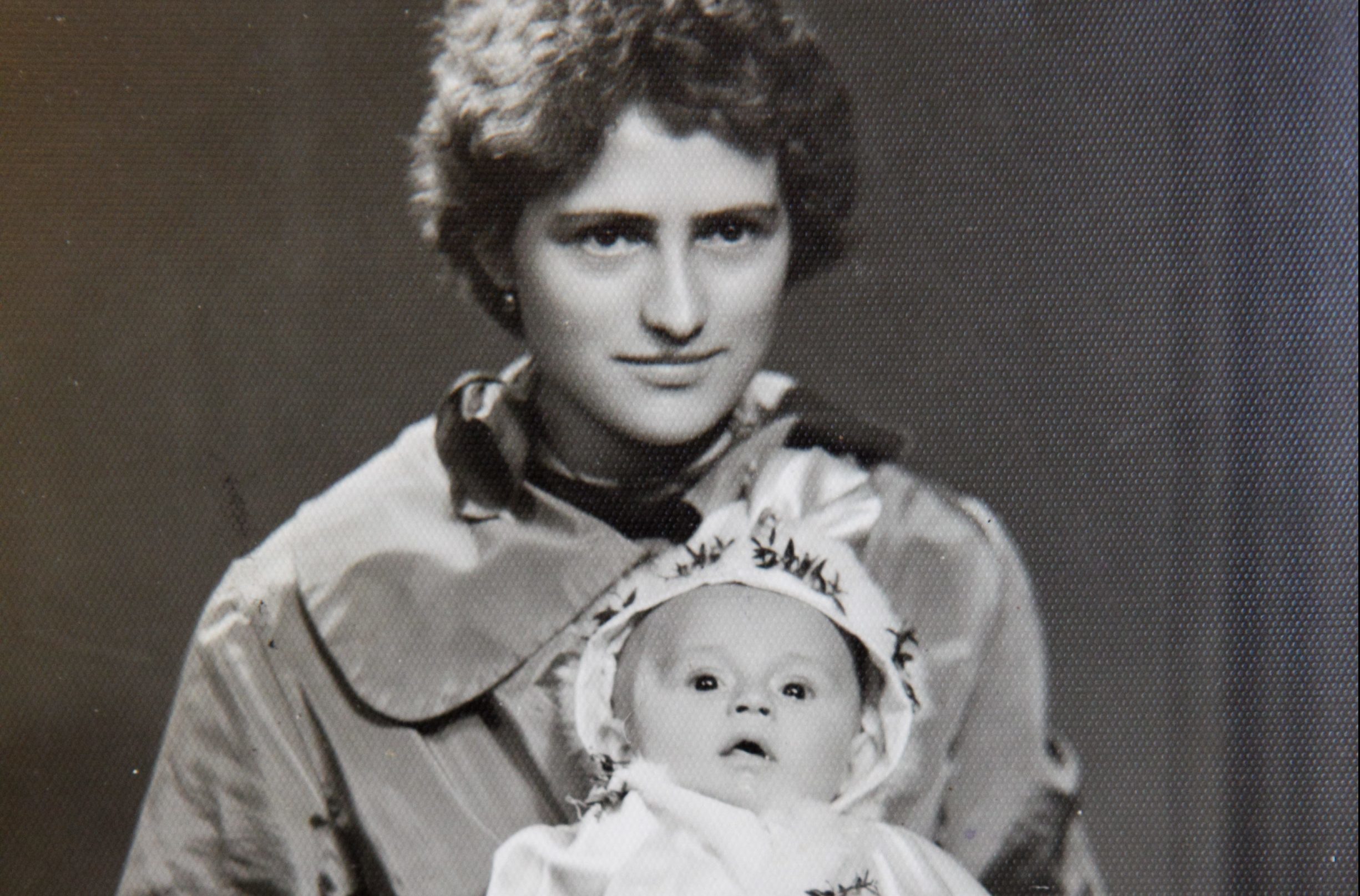 IT was a secret rooted in the dark days of the Second World War, an act of love from a father desperate to save his daughter from the clutches of the Nazis in occupied Poland.
And only now has that secret, closely guarded by Glasgow granny Bronislawa Jakubska  for more than 70 years, come to light . . . after she passed away in July.
Her family have been left stunned after discovering she was three years older than they believed, and the explanation for the mystery has its origins in war-torn Europe.
Her family had wrongly believed the gran-of-eight was 79. But after she died they were shocked to discover she was really 82 .
Bonislawa lived with an incredible backstory of survival, completely unknown to her family in Scotland.
The chilling details of her early life have now been revealed.
It seems that Bronislawa's desperate father, Boleslaw Strakowski, paid a forger to make documents to show his daughter was three years younger than she was.
He hoped it would spare her the horrors of working as forced child labour in factories in then Nazi-occupied Poland.
Many who made up the child army of workers – some of whom were just 10 – were worked to death.
"My grandad saved mum's life," said Bronislawa's daughter Basia Palka, 57, from Paisley.
"He must have watched other children being stolen away and did what it took to keep mum safe.
"That meant getting a forged birth certificate to safe her from the Nazis' clutches.
"We knew mum had grown up in Poland during the Second World War and we often wondered how she survived.
"I assumed it was luck more than anything else.
"But a neighbour told my brother Peter that mum was older than 79 and the story of her amazing escape came tumbling out.
"Yet she never told us.
"Grandad was buying her time to prevent her being marched off to a brick factory or the like."
Bronislawa was just 10 when her dad decided to get doctored documents in 1944.
Her family hoped the new paperwork and the fact she was smaller than many kids her age, would ensure her safety.
Basia added: "This saved my mum. It meant she could pass as a seven-year-old."
Incredibly, it was Bronislawa's second escape from Hitler's invading hordes.
Bronislawa and her familiy had been living in Belarus when the Nazis invaded in 1941.
In the midst of the fierce resistance fighting, her home was burned to the ground.
Terrified and homeless, the family had little option but to turn to their Polish relatives for shelter – despite knowing thier homeland was also occupied.
Basia said: "Grandad Boleslaw had a cousin in Gdansk and they travelled hundreds of miles to seek refuge with him."
Basia's brother Peter Jakubski, from Clydebank, has also been left shellshocked by the recent revelations about his mum.
The 45-year-old bus driver said: "We had no idea mum was older.
"She never once mentioned to us what it had taken to survive the war.
"Without the forged birth certificate mum would not have been here."
War-time Poland was a hub of master forgers working on creating new identities for people desperate to escape the German.
After the war, with Communist Russia becoming Poland's new overlords, Bronislawa left her family to make a fresh start in Scotland.
She married twice and worked as a cook going on to have two children, Basia and Peter.
As well as eight grandchildren, Bronislawa is survived by 10 great-grandchildren.
Antony Kozlowski, of the Polish Social and Educational Society in Glasgow said Poland in 1944 was a "brutal" place.
He said: "These were desperate times and parents would have done anything to save their children.
"They knew they were unlikely to see them ever again if they were herded off to slave labour in factories and other dreadful places.
"Birth certificates were forged, ages changes and sympathetic Polish officials would sometimes assist by conspiring to help.
"They never saw their parents again as so many were sent to concentration camps.
"It was a brutal time and people did anything to survive.
"My own aunt had her age lowered when she came to Britain in 1939."
The Germans were so desperate for slave labour they kidnapped children aged 10 to 14 in an operation called the Heu-Aktion.
They were drafted into cruel exhausting work in aircraft and other factories.
Now as she looks back on her mother's life Basia realises how lucky she was to survive.
"Mum lived to have her own family and see her grandchildren and great grandchildren born.
"I am very proud of what grandad did to help our family live on."
---
READ MORE
Scots wartime hero describes horror of notorious Nazi concentration camp Belsen