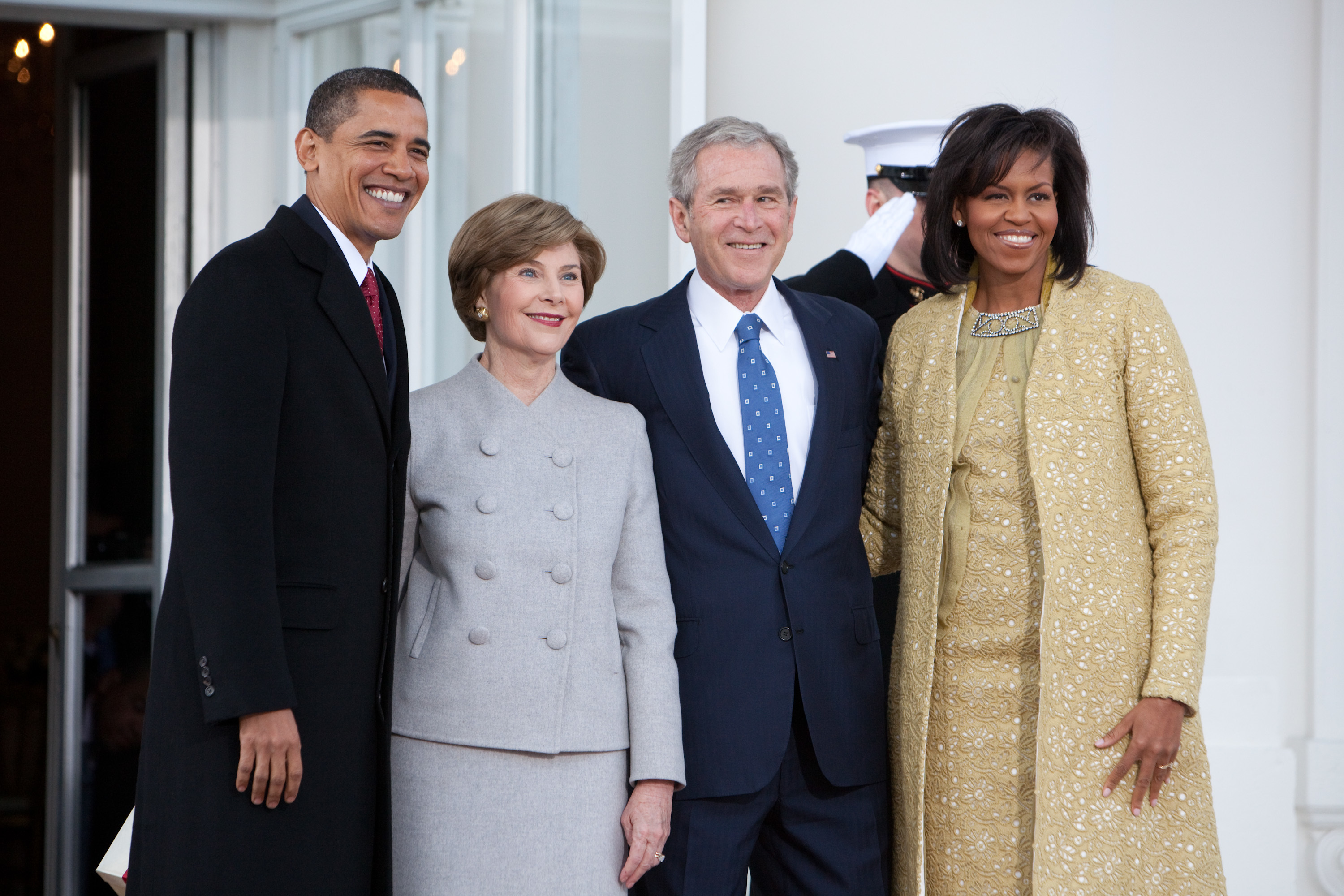 NOVEMBER'S US election won't only see a new president but also a new first lady – or indeed first man if Hillary Clinton wins.
In First Women (Harper Collins), Kate Andersen Brower reveals all about the prestigious position. Kate told Bill Gibb The Honest Truth about first ladies.
How did the book come about?
I worked as a White House correspondent for many years and wrote a book about it called The Residence. I wanted to look at the role of the first ladies and interviewed more than 200 people including chiefs of staff, press secretaries and close friends and family members. I also accessed never-before-published letters between the First Ladies.
When did the term first lady come into being?
It started when President James Buchanan's niece Harriet Lane began accompanying him to events. He was the only lifelong bachelor to be president and, in 1858, Harper's Weekly referred to Lane as "Our Lady of the White House". By the time Mary Todd Lincoln moved into the White House in 1861 the term first lady was commonly used.
How different have recent first ladies been?
Since 1961, 10 first ladies have lived in the White House from Jackie Kennedy to Michelle Obama. They were married to five Republicans and five Democrats and they really are all incredibly different women. Betty Ford's son Steve says: "My mom always thought she was an ordinary woman in an extraordinary time."
Do former first ladies advise new incumbents?
Frequently. Jackie Kennedy took a particular liking to the Clintons in part because of Bill Clinton's adulation of JFK. Jackie knew that Hillary was concerned about her daughter Chelsea's well-being and wanted to explain how she had raised Caroline and JFK junior in the spotlight. They had a private lunch where they discussed how to keep Chelsea shielded from the press.
What about the private letters?
There are hundreds of them and the relationships last long after the White House years, sympathising about their busy schedules and donating to each other's favourite causes.
How did they view their White House years?
Each of them, from Jackie Kennedy to Laura Bush, seemed to genuinely enjoy aspects of being first lady. The only one who stands out is Michelle Obama.
In dozens of interviews, friends and political aides say she is deeply unhappy in the White House and is not part of the Washington social scene that the Clintons really embraced.
Has everyone always got on?
The outgoing first lady traditionally gives her successor a walkthrough tour of the private living quarters.
But Mamie Eisenhower hated having to leave the White House and she resented her replacement Jackie Kennedy whom she referred to as "the college girl".
Mamie left the invitation until after Jackie had delivered her son by C-section and was exhausted and pale. Then Mamie took her round without the wheelchair which had been suggested for the poorly Jackie.
What about being a White House mother?
Some of the first ladies admitted they struggled with motherhood and were very honest about the isolation of the first few months with a baby at home in a strange place. Almost every afternoon Lady Bird Johnson – wife of Lyndon – sat and recorded the day's events into a tape recorder.
They were locked away for years but when they were released they revealed a diary offering insight into day-to-day life in the White House.
The children could be very revealing.
When a reporter asked three-year-old Caroline Kennedy where her daddy was, she replied: "He's upstairs with his shoes and socks off doing nothing."