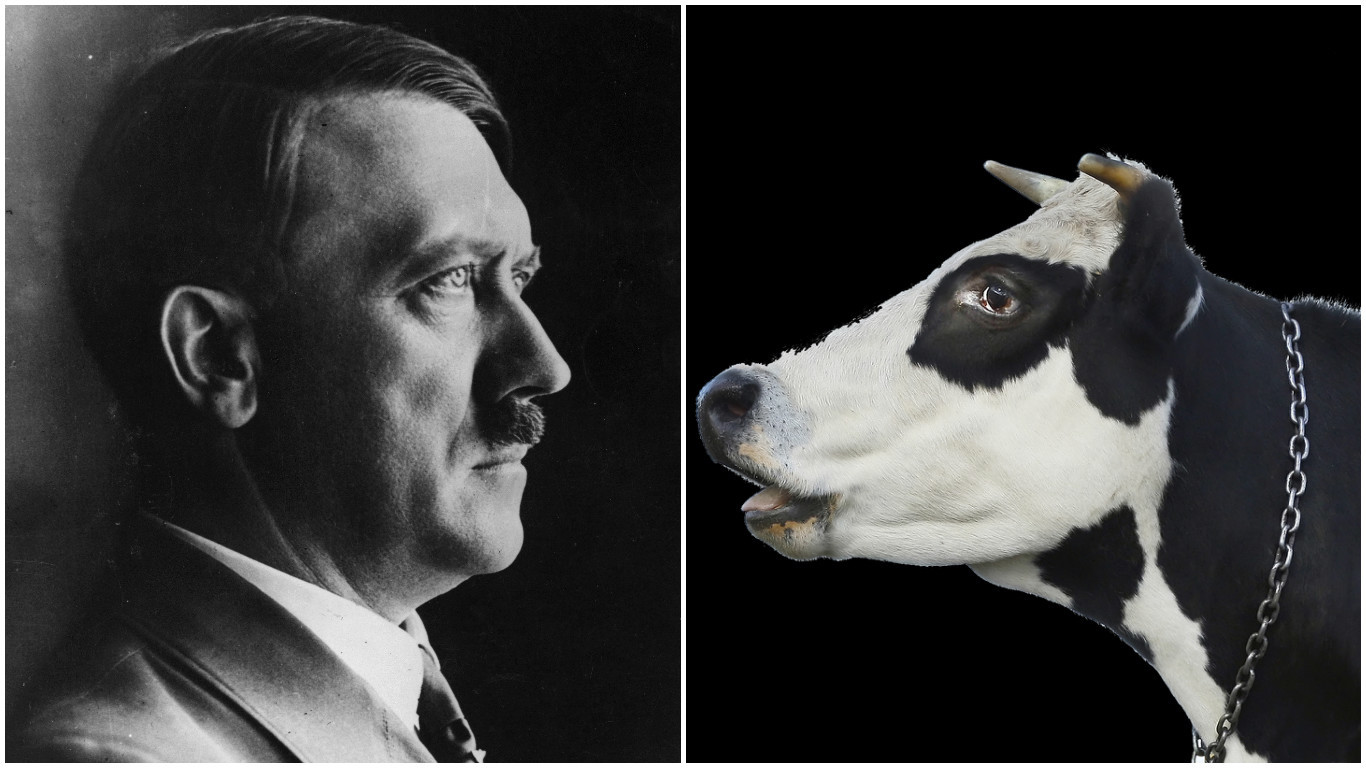 JOHN WAYNE was killed by an atom bomb.
That got your attention, didn't it!
Well, how about this one — Jesus's little brother was Chinese.
These are just two of the topics covered in Forgotten History, a fascinating new book that shines a spotlight on some of the downright- bizarre parts of our past that would otherwise have been lost forever.
The author, historian Jem Duducu, says: "After primary school, when it's fun like Henry VIII chopping people's heads off, history becomes super-worthy and frankly a bit dull, but in the footnotes of some very dry books, you'll find bizarre references to things.
"They sound like they'd be good stories, but they only get one line!
"Instead, you have to wade through something like the Corn Laws of the 19th century, which are more important than anything in my book, but are also duller.
"I'm more interested in those weird-and-wonderful little nuggets that have been lost in obscurity.
"For example, I discovered an Ancient Greek mathematician called Eupalinos who was the first person to dig a tunnel from both ends.
"That's what the Channel Tunnel did, but this was obviously well before the era of modern surveying tools and he built an aqueduct more than a kilometre long and was just half a foot out when the tunnels met."
But back to Mr Christ's brother being from the Orient . . .
In 1836, one Hong Xiuquan read a pamphlet about Christianity after falling ill, and the fever must have addled his mind as he concluded the illness was God's way of telling him he was the younger brother of Jesus.
As such, his duty was to spread the name of Jesus around China and rid the country of Confucianism.
A cult grew around Hong, who renamed himself the Heavenly King of the Heavenly Kingdom of Peace, and the ruling Qing Dynasty wasn't best pleased.
The resulting "Taiping Rebellion" lasted 14 years and cost as many as 40 million lives.
As Jem says: "The rebellion is the second-bloodiest war in history, but outside China, no one's heard of it.
"It's another example of Westerners trying to do good by spreading our beliefs in a different nation that didn't understand them, and you end up with millions of people dead."
Jem goes on: "I think if you have a grounding in history, it helps you understand why our country is the way it is, which is important with things like the EU referendum.
"But I don't want to get too heavy, which is why I've got sections about things like Nazi super cows!"
These are Heck cattle, created by Third Reich boffins who wanted to design genetically "pure" cows like the long-extinct auroch, but interbred with Spanish fighting bulls for added aggression.
"The Nazis are a great source, and you'll always sell books if you have Hitler on the cover," nods Jem.
"They also planned a 'sun gun' — a mile-wide mirror in space that would focus the sun's rays on Earth, just like in 007 movie Diamonds Are Forever.
"But one of my favourites has to be the Cadaver Synod, the time in 897 when Pope Stephen VI put the previous Pope, Formosus, on trial for perjury, despite him having been dead for months.
"That's creepy. There's always been a lot of politics in the Papacy, particularly in the Middle Ages when it wielded a lot of power, but actually digging up the old guy, dressing him in his robes and 'questioning' him?
"That's unique, and no one can really say why they went that far.
"We tend to think of history starting about 500 years ago, and the further back you go, the more it tends to be forgotten."
Jem covers more-recent events, too, such as the discovery of the most-dangerous substance known to man, chlorine triflouride.
It boils at room temperature and produces toxic gas, and is so flammable, it can burn asbestos, but it's so unstable even the Nazis gave up trying to find a way to use it as a weapon.
"Folk say to me I shouldn't tell anyone about this because what if Isis finds out?" laughs Jem.
"My response is, it's so volatile, let them have a try. If Nasa can't keep it stable, I'm sure Isis can't, so maybe they'll just burn themselves up, problem solved!
"If the Nazis think it's too dangerous, that tells you something!"
Forgotten History: Unbelievable Moments From The Past by Jem Duducu is published by Amberley
---
READ MORE
Kwik Fit reveal list of bizarre items found in cars