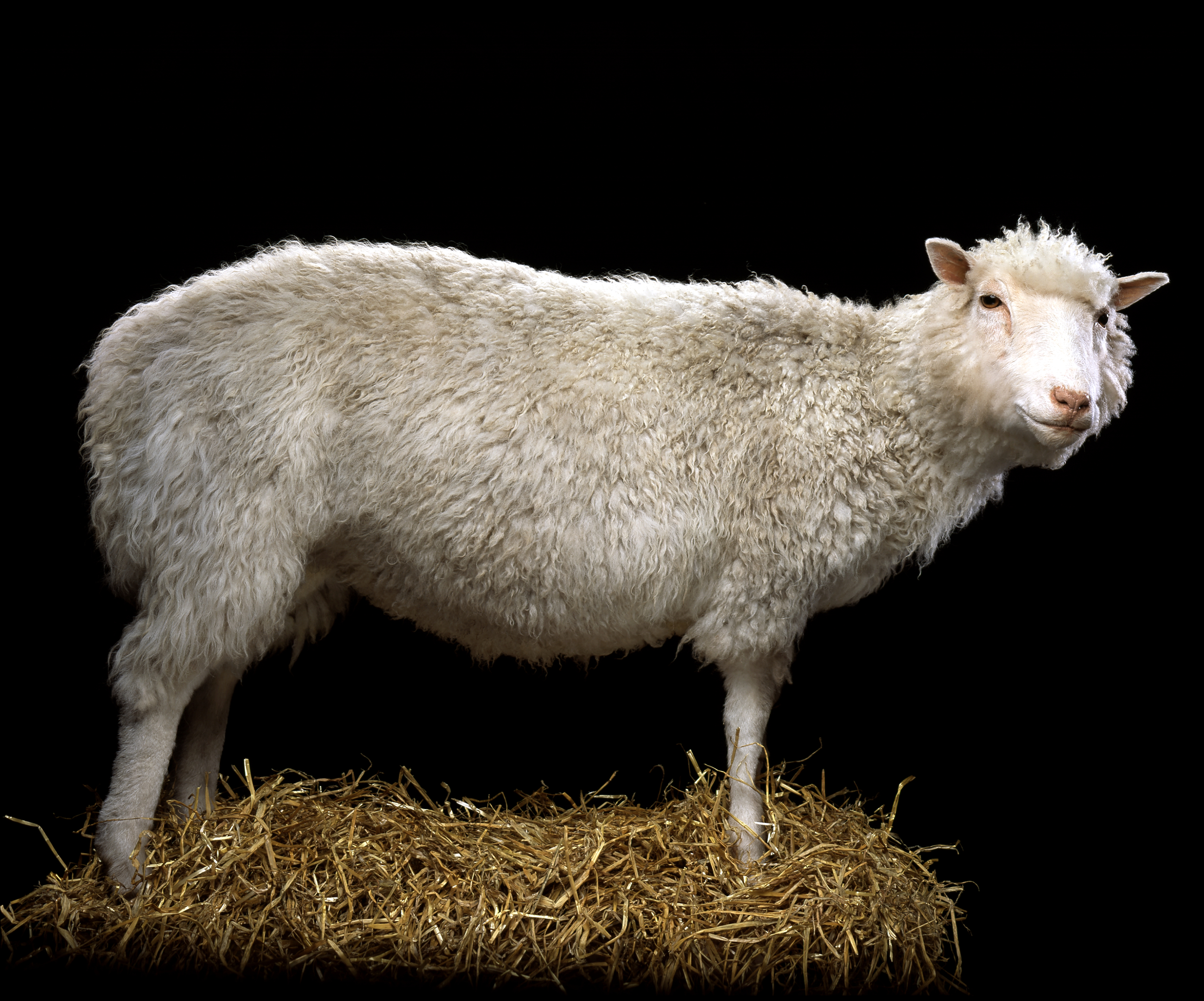 DOLLY the sheep was born at the University of Edinburgh's Roslin Institute on the 5th July 1996.
Helen Sang, Professor of Vertebrate Molecular Development at the institute, told Gavin Sherriff The Honest Truth about Dolly and her legacy.
Why was Dolly created?
She was part of a series of experiments at the Roslin Institute to find a better method for producing genetically modified livestock.
How difficult was it?
The cloning of Dolly took around 18 months from start to finish. There was a team of people involved, including scientists, embryologists, surgeons, vets and farm staff. They used hundreds of sheep eggs in the course of the experiment. Around 29 embryos were eventually implanted into surrogate mothers and, from those, only Dolly was born.
Why was a sheep cloned?
The team were trying to make animals that would produce therapeutic proteins in their milk that could be used to treat human diseases. Sheep are cheaper than cows and the team had a lot of experience working with sheep.
Were lots of scientists around the world trying to do the same?
Other groups of scientists were trying to clone animals. Roslin's success was due in no small part to the talents and expertise of the team involved. Though there was probably an element of luck too.
Were staff at Roslin taken by surprise by the level of interest in Dolly?
I don't think anyone imagined the scale of it or that we'd still be talking about it 20 years later. In the week following the announcement, there were 3000 phone calls from around the world. The news broke over a weekend and everyone was shocked to find the car park blocked with TV trucks when they arrived at work on the Monday.
What sort of life did Dolly lead?
Dolly lived her whole life at the Roslin Institute and, apart from the occasional media appearance, led a normal life with the other sheep on the farm. Over the years, she gave birth to a total of six lambs – Bonnie, Sally, Rosie, Lucy, Darcy and Cotton.
Did she die prematurely?
She caught a virus that causes lung cancer in sheep. She was put to sleep at six when the tumour was affecting her quality of life. Sheep can live to 12 years but we've no reason to believe it was anything to do with being a clone. She was unlucky to get a common but untreatable virus.
What's her legacy been?
She turned scientific thinking on its head and proved that it's possible to turn back the clock of an adult cell so it behaves like a cell from a newly fertilised embryo. It paved the way to develop techniques for producing stem cells from adult cells. This has created opportunities to develop personalised stem cell therapies for diseases such as Parkinson's and some types of blindness.
Is animal cloning common?
We are no longer using cloning at the Roslin Institute as we now have more efficient techniques for producing genetically modified animals. Much of our research is focused on producing animals that are more resilient to diseases.
My work, for example, aims to produce chickens that are resistant to bird flu and other infections that affect poultry.
Is it possible to clone extinct species like mammoths?
There are many reasons why cloning an extinct animal is not feasible. We know that the technique that was used to create Dolly doesn't work for all species because there are differences in the eggs from different animals.
Have you seen Dolly at the National Museum of Scotland?
Several times and I'm looking forward to her being back on display as part of their new galleries that are launching next week.
---
READ MORE