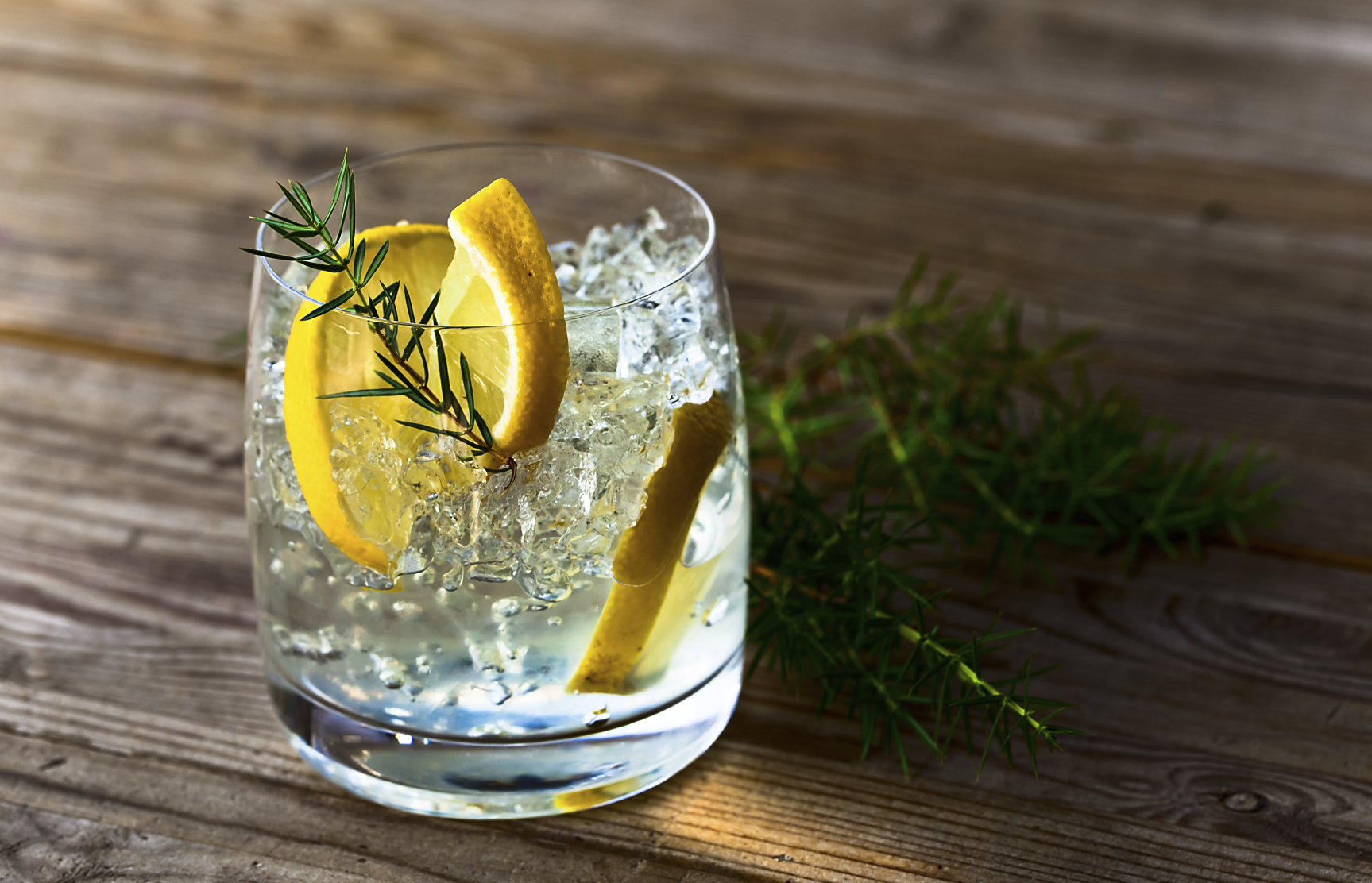 The UK government recently predicted that gin exports could ultimately overtake whisky sales.
Their figures revealed that exports had reached just short of £400 million last year, an increase of more than a third in just five years.
And latest stats show that our gin sales to the US soared by 7% – thanks to hits like Downton Abbey sparking a boom in all things British.
Latest industry figures show that gin sales have grown by 13% in the past year.
Premium gin sales now account for more than a third of the market and are growing by 25% annually.
With some 70% of the UK's gin made in Scotland it's a boom time for small distilleries north of the border.
And after recent fears over the future of key ingredient juniper, a campaign has just been launched to protect the future of the plant.
We've been speaking to some of those who've seen gin provide a real tonic.
Caithness
FORMER North Sea oil rig worker Martin Murray and wife Claire run the UK's most northerly mainland gin distillery.
And when it comes to Dunnet Bay Distillers, they've toasted success by making it a double.
"We had a target of 15,000 bottles in our first year but it's been twice that," said Martin, 34. "We've also started exporting to Germany, which we didn't think we'd do for three years. It's been a crazy 12 months."
The couple pick wild rose petals from the Caithness cliffs and add to rowan and mint among other ingredients to make their Rock Rose. The delicate floral taste, with a bit of a bite, has won them both sales and devotees and it's all made at their little distillery in the middle of the village.
"It's a real family affair as Claire's mum Margaret and my dad George, who'd both recently retired, started by helping us with bottling and liked it so much they stayed on," says Martin.
"I'm sure I've got more grey hairs than I had a year ago. But we're all together and any problems are good ones."
Glasgow
LIAM HUGHES found he was making history when he started setting up his gin distillery.
He reckons it's the first in Glasgow – ever.
"We've done a huge amount of research and can't find a single one," said Liam, 48.
"I'm sure there were lots of little illicit stills, but no proper, legal distillery."
The Glasgow Distillery Company's Makar gin is brand new and Liam says they've taken their inspiration from across the Atlantic.
"We've looked at craft distillers like the New York Distilling Company, which operates in an ordinary old warehouse in Brooklyn.
"We've got a warehouse in Hillington that used to store wine. It's not about the building, it's what you do in it.
"We use eight botanicals but it's very much a juniper-flavoured gin harking back to gin like it used to be."
But the cocktail-mixing barmen who have been hailed as playing a huge part in gin's booming fortunes, have had their own input.
"We initially had it garnished with orange peel but they started serving it with chilli peppers and that's gone down so well we're now marketing that ourselves," adds Liam.
Aviemore
SCOTLAND'S gin producers come in all shapes and sizes and at least one is having a shedload of success.
Crossbill, on Inshriach Estate near Aviemore, has turned a rundown hen house into a booming business.
In fact it's such a shining example it was recently named Shed of the Year in Channel 4's annual competition.
The ramshackle but remarkable building hosts bars and a farm shop as well as the thriving gin distillery.
Supplies are never a problem as the crucial juniper that gives the gin its distinctive flavour comes from the neighbouring forest.
"When we looked into the history of gin production, the juniper used to come from Scotland but it's long since been imported from places like Italy," said owner Jonathan Engels.
"We wanted to go back to having it from here and fresh. We've just picked this year's crop and we can have it from the bush to the still in five minutes.
"Location is everything. Restrictions meant we couldn't build anything new here – hence the hen house!"