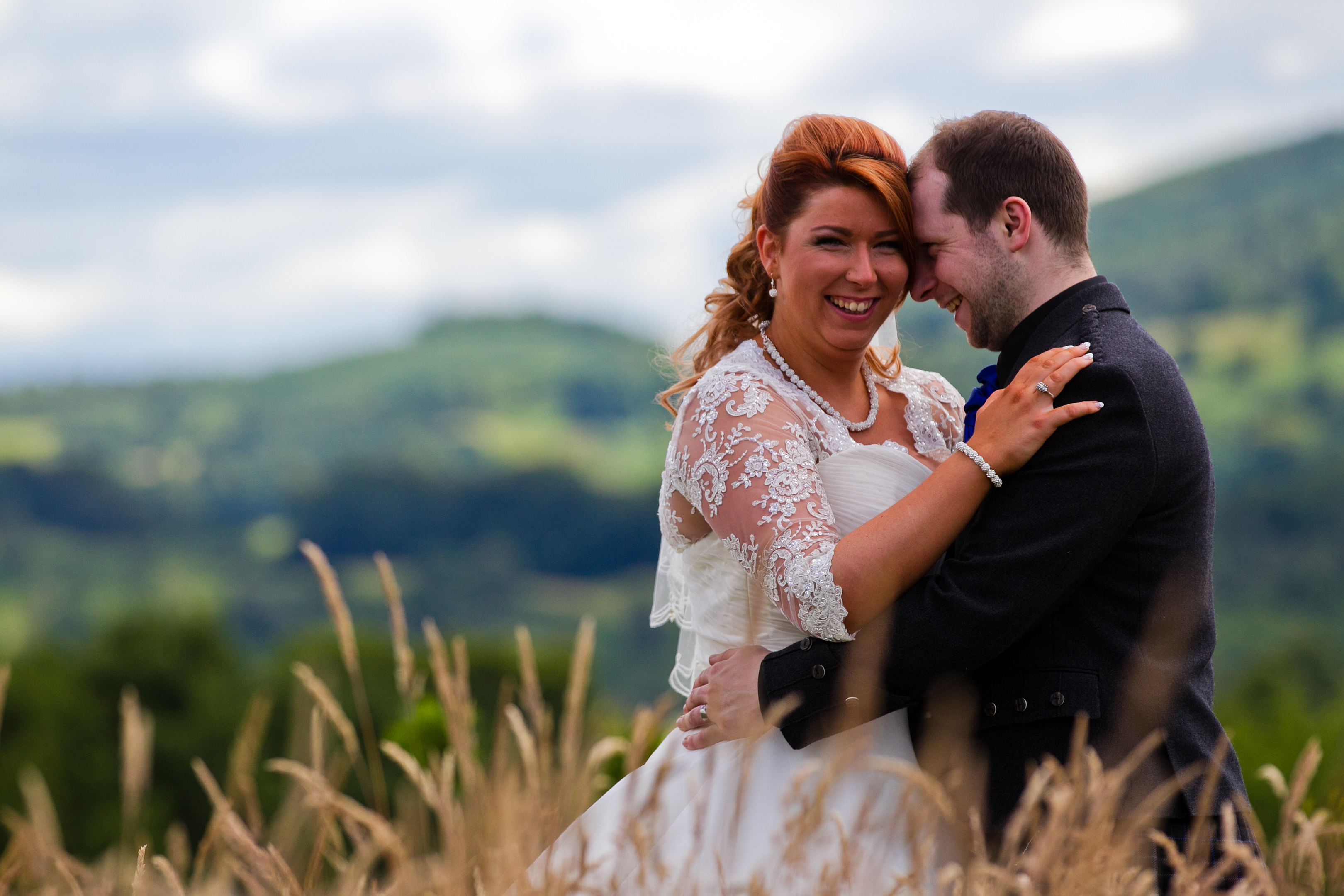 A BRIDE who staged an unofficial wedding in hospital so her dying mum could be part of her big day has finally tied the knot for real.
Sarah Dawson "married" teenage sweetheart Mark at her mum Rosanne's bedside after being warned by doctors she only had hours to live.
The 51-year-old passed away two days later from an aggressive form of pancreatic cancer.
On Thursday – nine months on – Sarah and Mark made their marriage official in a touching ceremony in the Perthshire village of Comrie.
The happy couple were surrounded by family and friends who have supported them since Rosanne's death.
"This was the big day mum had planned for us," said mum-of-two Sarah, 23, from Tillicoultry, Clackmannanshire.
"It broke our hearts that she was not there for the official ceremony but she was very much with us in spirit.
"I am so glad we arranged to be blessed by her hospital bedside just two days before she passed away last year.
"We knew time was running out and how much she wanted to be with us on our big day."
Sarah and Mark had originally planned to get married this summer but brought forward the date to October 31 last year when Rosanne took ill.
When she then took a turn for the worse they realised even that would be too late.
So, in the space of just four hours, they hastily arranged for their nuptials to take place in Rosanne's hospital bedroom.
The ceremony was a blessing and not legally binding.
Rosanne was at the forefront of Sarah and Mark's minds when their hands were tied together with a tartan bind to seal their love  on Thursday.
"Everything felt just perfect at that moment," said Mark, 23.
"I know Rosanne would have approved."
Prior to the wedding Sarah's priority was making sure her dress was sufficiently different to the one she'd worn during her mum's bedside ceremony.
"I was thinking of ways to revamp the dress as Mark had seen it at the hospital blessing," Sarah explained.
"I saw a beautiful lace which could transform it and got a dressmaker to add it.
"Then when I looked in the mirror it was identical to the dress mum originally loved.
"She got her way in the end and I just smiled. That was my mum, always there guiding me through."
The sun shone for the ceremony at Comrie Croft although proceedings had to be halted for a few moments when Sarah and Mark's two-year-old son, Cameron, started crying.
The lad, resplendent in a kilt, was lifted into his dad arms for a cuddle and the registrar proceeded. He dropped off to sleep just as the vows were completed.
Sarah's dad Bobby, 54, a glassworker, said: "It was a hugely emotional day.
"I barely slept the previous night, just worrying about how I would bear up for the wedding.
"Losing the love of my life has been so painful. It's so easy for men to plunge into despair when their wives die.
"You find yourself waking at 3am feeling so alone after so many years of married life.
"But my kids and grandkids have been a huge blessing.
"Rosanne would have been proud of the way of us all. I am just so sad she didn't live to see it.
"It meant so much to her to see Sarah and Mark getting a marriage blessing at her hospital bedside."
Sarah's brother Robert gave a loving tribute to Rosanne during the ceremony.
"She was the best mum anyone could have wished for," he told the 100 guests.
Rosanne's younger sister, Agnes Schroder, stepped in for Rosanne at the top table.
As the reception got under way Sarah and her dad danced to
AC/DC's smash hit Whole Lotta Rosie, which was talented singer Rosanne's favourite song.
As a schoolgirl Rosanne excelled in running and even beat Olympic bronze medallist Linsey MacDonald in cross-country school championships.
But a painful stomach complaint just after she turned 50 turned out to be pancreatic cancer. She died weeks later. Bobby said: "I asked them to make it as painless as possible. You do anything to spare loved ones a distressing end."
Headlines across the world
Sarah Dawson and her fiancé Mark Barlow caught the attention of newspaper editors across the world when they took their wedding vows at her dying mum's bedside.
The emotive image of them fulfilling mum Rosanne's last wish – carried on the front page of The Sunday Post – was published in the likes of Denmark, Nigeria and the US.
"We learned on a Friday evening last October that mum would not last the weekend," recalled Sarah.
"I woke the next morning and planned a ceremony for her bedside in Forth Valley Royal Hospital.
"It meant getting my wedding dress from the bridal shop, borrowing shoes, a veil and tiara and getting the whole family assembled in just four hours.
"I contacted the hospital chaplain who agreed to bless us by mum's bedside.
"She smiled as we arrived and I knew instantly that I had done exactly as she wanted."
Nurses made an archway for couple as they approached Rosanne's bedside.
---
READ MORE
Hospital wedding fulfilled mum's wish to see me marry my sweetheart
Owners go to incredible lengths to involve pets in their weddings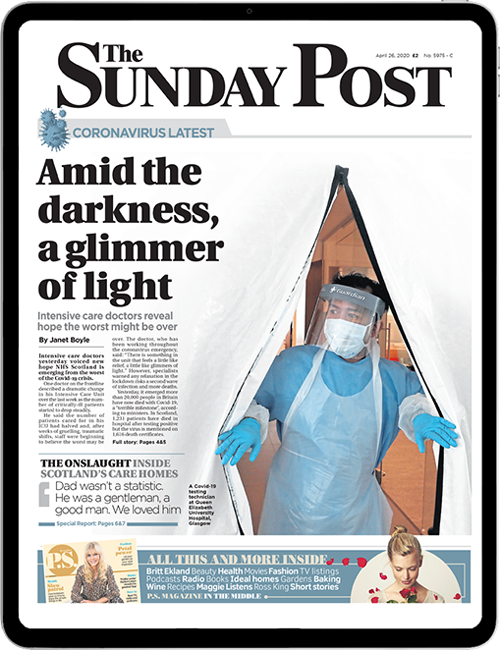 Enjoy the convenience of having The Sunday Post delivered as a digital ePaper straight to your smartphone, tablet or computer.
Subscribe for only £5.49 a month and enjoy all the benefits of the printed paper as a digital replica.
Subscribe