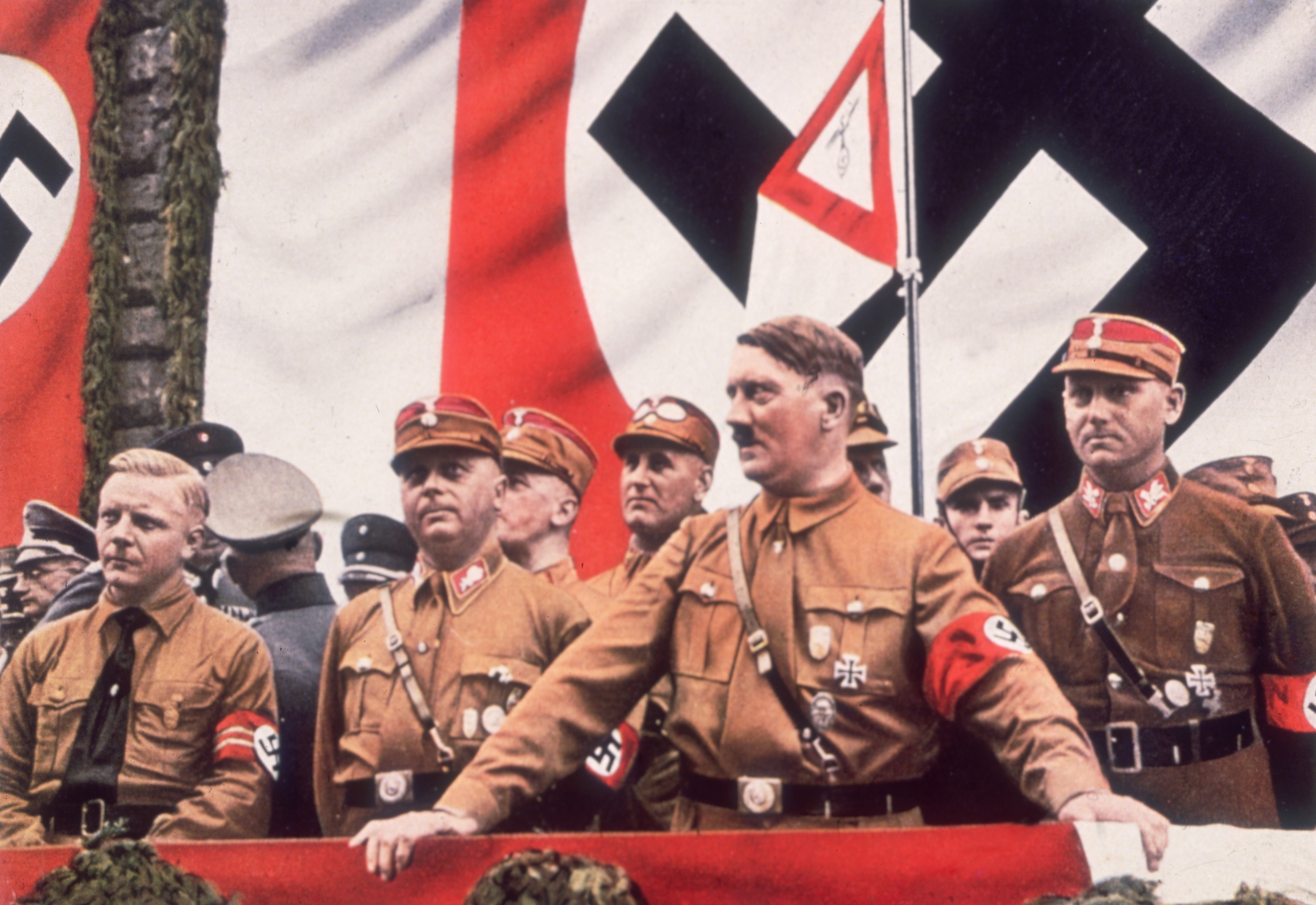 A few years later, Hitler's air force lay in tatters across Russia, and their disastrous decline also meant the end for their leader.
English author Jonathan Trigg, who served with our Royal Anglian Regiment in Northern Ireland and Bosnia, has written a book vividly detailing how the Luftwaffe went from an all-conquering force to cocky, incompetent losers.
"Hitler had the West bottled up and our ability to defeat him was limited," says Jonathan.
"But going up against the Russians was a fatal error.
"Hitler served on the Western Front in the Great War and spent four years living in a trench, but now, Germany had beaten France and taken over the whole of Western Europe.
"It gave Hitler a massive adrenaline rush and he thought he could do just about anything — and that was to prove his undoing.
"Even at the end of 1943, maybe even into '44, he felt sure he could beat the Soviets.
"This is interesting because Stalin was completely taken aback when Germany invaded.
"He was unprepared and for hours after the invasion began, he thought it was a mistake.
"Then he went into hiding, disappeared, in the belief that his time was over and his own leadership would have him arrested and executed."
So how did Stalin go from thinking the game was up to leading his country to victory?
Surely, the Germans' technology and know-how was far superior to Russia's obsolete planes?
According to Jonathan, that is a false assumption.
"The Allies got pretty huge amounts of equipment and war materials, including aircraft, to Russia," he points out.
"It is also utterly staggering, the amount of equipment and human beings the Russians put onto trains and shipped East.
"Then, Stalin would just say, 'Right, build your factory in the forest and produce planes.'
"On the other hand, there is a mythology about German technology and efficiency.
"At the beginning of the war, they had a whole series of new aircraft that were best-in-class at the time.
"However, that edge went quickly, while everyone else caught up. The Germans didn't come out with the next models, and by 1943 and '44 what they had was decidedly old hat.
"They didn't even have an efficient economy, while the Brits, Americans and Russians were far more committed to an efficient, ruthless war economy.
"Hitler didn't want Africa, but he wanted the oil in the East, and thought they could have this massive landmass, that would be all German, or Aryan."
Thankfully, a mixture of stubborn, heroic Soviets and Allies, and complacent, inefficient Germans, prevented such a world from coming to pass.
The Defeat of the Luftwaffe: The Eastern Front 1941-45, A Strategy for Disaster (Amberley Books) is priced £20.
---
READ MORE
No dignity, No respect, No honour: Second World War hero died tormented by actions of thug
First World War Tommies spent just half their time at the front