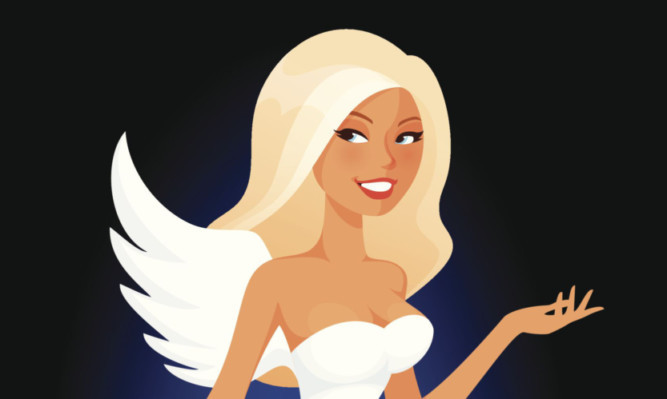 I'm going to tell you what it really takes to reach the most glorious pinnacle of human achievement, being a newspaper sub-editor.
Oh, you thought newspaper sub-editing was simple, did you? Well don't think again, it IS simple – so long as you are intelligent beyond the normal run of mankind, as creative as van Gogh and have the concentration powers of a demi-god.
All you have to do is follow these seven heavenly virtues.
1. Read your paper.
It sounds obvious. Indeed so obvious that you're probably tempted to skip to the second heavenly virtue to see if it is any more interesting or insightful. But that's what you'd be expected to do, that's what a normal person might do. But it's precisely what a good sub-editor can't afford to do.
Subs have to know what is in their newspaper. They have to know the tone their paper takes on all subjects. They know what was on their pages yesterday, last week and the week before that. Everyone working for a newspaper should discipline themselves to read every edition from cover to cover.
Badly or hurriedly-written stories can be made into prizewinning front-page leads if all the facts are there and, most importantly, it is the type of story your newspaper thrives on. But no sub can make a report on Irish country dancing in Lithuania into a great article for the Skipton & District Bog Snorkelers' Monthly.
The example is a tad unlikely, but if you wrote or subbed a story in Daily Mail style for The Guardian, you'd be up before the news editor and asked if you had really grasped what your remit was. Indeed, the news editor would think you are an idiot. And being thought of as an idiot is rarely good for future career prospects.
I'll say it one more time because it is Rule No. 1: Read your paper.
2. Double check . . . everything.
You might think that a reporter conducting a face-to-face interview, armed with a modicum of intelligence, a functioning pair of eyes and ears and a notepad and pen would be able to write down "Bob Jones, 35, of Cornwall".
Wrong!
There are small, crawling beasts called pen-gremlins which work their way into the reporter's ink and make him or her write down "Agnes McKlumpherty, 78, of Ecclefechan".
They write "hit by a nuclear strike" when they mean "submitted a dried arrangement to the parish flower show". They write "Ms McKlumpherty has had 16 husbands" when they mean the aforementioned, unlikely-monikered, old dear is a cloistered nun who last spoke to a man in the 1960s.
So if you can double-check a fact or a figure, then check it.
It is almost a British journalistic tradition that any reporter submitting a list of figures will have added it up hilariously badly. If there's a sum, you do the sum. Get a calculator.
If an artist, those endearing page-monkeys with their quaint notions, has created a pie chart, add up the percentages and give a tinkly laugh to discover that 134% of Britain's population had a flu jab last year.
The internet, besides its penchant for telling you absolute rubbish (accompanied by pictures of scantily-clad women), can be a useful tool. You should be able to work the magic of twitterbook or facevine if you have to check a spelling or whether a person actually exists.
And there's always the phone. If you can talk to the person who wrote that Liverpool are set to sign Lady Gaga to replace Steven Gerrard in their midfield, then do so . . . just be prepared for the fact that the reporter will refuse to believe he has committed such a stupid error and will suggest you have written in "Lady Gaga" yourself.
3. Know what's going on in the world, be well-read, be a pedant, eat a dictionary.
Basically, sub-editors have to be men (or women) of the world. The entire world. You have to be a news junkie, you have to know what's happening on the North-South Korea border and in the second round of the Johnstone's Paint Trophy.
You also have to have read a lot of books. You have to know if The Iceman Cometh is a suitable tale for you to use as the basis of a pun heading. Or you have to know what the Ziegfield Follies were, who Babe Ruth was and which shipyard built The Titanic.
You have to know what taramasalata is. And what a moot point is. And why a train journey from Volgograd to Stalingrad is impossible.
You have to have an opinion on Oxford commas, comma splices and split infinitives. You have to know that "until" is a preposition and gerunds are verbs that function as nouns. You will be able to spell fuchsia, minuscule and Immelmann – and know what they are.
In other words, you have to have a masterly command of the English language, current events, classic (and not so classic) literature and suffer actual physical pain when you see apostrophes inserted into plurals.
I said it was simple to be a sub, didn't I? I didn't say it would be easy.
4. Use plain English, but don't be afraid to be brilliant.
Sub-editors know every word in the OED, but they don't use them in their newspaper. They have a duty to tell the reader what is going on, but to tell it in words that are easy to understand.
It is every sub's duty to methodically strike out unctuous when the writer means oily. Or ordinand when they mean trainee priest. Or defalcate when they mean steal.
There's no point telling your reader things they don't understand. Because they won't understand it. Do you understand?
Using long words doesn't mean good writing. "I peregrinated unbefriended as an altostratus" isn't nearly as good a line as "I wandered lonely as a cloud".
But a good sub-editor isn't afraid to keep his delete-key finger away from purple prose or to be brilliant himself, especially when it comes to writing headlines. Subs enjoy a truly inspired headline. I particularly like "Llama drama ding-dong" (about a fight over a runaway llama) and "How the other half gives" (what rich people do at Christmas).
But sometimes less is more, the most simple is the most effective: "The King is dead" (when Elvis Presley died); "It's over" (on VJ Day) or "Champions" (when Dundee United won their one and, so far, only Scottish league championship).
There's no such thing as a story so complicated, convoluted and confusing that it can't be written in the simplest language so every reader can understand it. But there's also no such thing as a story so bad that you can't find a heading that screams "read me".
5. Have a dirty mind.
Because if you don't, you can bet your life someone else will. A champion stud horse doesn't draw in people from all around the country to use its services, it draws in mares. A cruise liner in dry dock should never be described as: "The Royal Princess having barnacles scraped off her bottom".
You need a sense of the ridiculous, too. Think about what is on the page. Don't say: "It's only a two-storey building, but the blind don't see it that way". Or: "Man found dead in cemetery". Or: "Court to try shooting defendant". Or: "One-armed man applauds the kindness of strangers".
You have to be able to read a story in two ways. Firstly as a professional sub-editor, in which you are checking spellings, tenses, sentence construction, where the open and close quotes are, when it is better to split an infinitive, whether names and chronology are consistent and about a thousand other things.
But you also have to read like someone who has paid money to buy your newspaper. Sub-editors are the readers' friends and guardians. They have to be able to think like a reader and, of course, know the type of people their readers are. What they like, where they live, what they watch on TV, where they holiday and whether they call their children Kylie or Tristram.
And, of course, whether they will laugh, be disgusted or never buy the paper again if they see a heading that says "Massive organ draws the crowds".
6. Be legal, accurate and fast.
If a newspaper prints a particularly juicy libel, slander or defamation, there is a risk that the editor might be sent to jail. Having your editor jailed is considered bad form in the sub-editing world, especially by editors who have very little sense of humour about such things.
So, generally, to be a good sub-editor you have to know the law. If your newspaper routinely carries court reports, you must be extra careful. Just as some reporters specialise in court reporting, there will usually be a trusted sub in the office tasked to cast his wizened eye over court copy.
There's a lot to look out for. Cases involving children are particularly fraught. If a child is involved, even as a witness, they cannot be identified. If you say a woman faced her 11-year-old son across the court, you have identified the child if you name the mother. Courts are usually austere buildings with lots of hardwood fixtures and fittings, but every one is a minefield.
Although sometimes, it's the most innocuous story that brings in a lawyer's letter. If you describe a party at the biggest, best-value children's play factory in the area you might be challenged, indeed sued for loss of custom, by a company that has an adventure playground just a little bigger and a little cheaper.
You must also be assiduously accurate. Subs must have a hawk's eye for detail. You have to look for problems in everything: every headline, every caption, every last full stop, hyphen and comma on a page or in a story.
Oh, and just in case you were thinking this all sounds a bit too easy, you have a deadline hurtling towards you, so you've got to be able to do all of the above extraordinarily quickly.
Evening papers are usually the ones pushed hardest against the ticking clock, but if a story breaks just before press time then it has to go on the page whether you are working for a daily, weekly or bi-annual publication. The presses won't wait.
7. Never ignore "the voice" – which usually comes from being an "old head"
I'm hoping you are nodding your head (if you are one of these superhumans we call "sub-editors") or have discovered a newfound respect for this dying breed (if you are not). But I have kept the best till last. There is one further talent that sub-editors must have.
This one isn't easy to describe. It's a sixth sense.
Sometimes there will be a little voice at the back of their mind, whispering . . . "There's something wrong with this story".
You should never, ever ignore that voice.
It might be telling you merely that you haven't written the best headline you are capable of. Or that you haven't closed a quote, or the cat is named Tiddles and you've called it Tibbles in the caption.
Or it might be that you have identified a child abuse victim and your paper will be hauled up on a contempt of court charge in the morning.
This sixth sense can't be bought. There are very few shortcuts to acquiring it. The only way to grow "a voice" is experience. Because experience is invaluable in a newsroom.
When the going gets tough, how will you react when a really big story hits? I'm talking world-shattering terror attacks and act-of-God tragedies – the events you clear the first 30 pages of the paper for and which will require everyone in the newsroom to perform miracles to meet the off-stone time.
Some staff members might scurry off to help with the next day's crossword answers.
On the other hand, the newest kid at the table might stride forth and suggest a killer headline, while subbing three page leads, a computer mouse in each hand – and operating another with his elbow.
So there you are, my seven virtues. If you can do all that, my son. Then you'll be a sub.
Oh, and the eighth of the seven heavenly virtues is that there probably aren't only seven of them. So what have I missed? Feel free to use the comments section below. I'd be fascinated to hear of other virtues you think should be included.
Next week- the seven deadly sins committed by writers and reporters.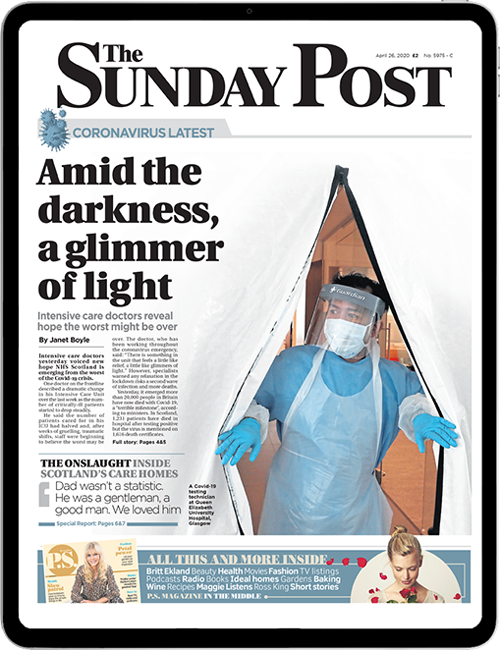 Enjoy the convenience of having The Sunday Post delivered as a digital ePaper straight to your smartphone, tablet or computer.
Subscribe for only £5.49 a month and enjoy all the benefits of the printed paper as a digital replica.
Subscribe