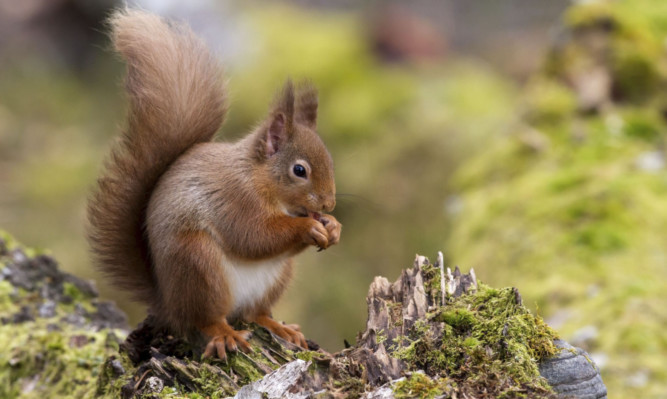 Britain's red squirrel population is under serious threat from adenovirus.
New research in the Mammal Society's scientific journal reveals that the virus is a growing threat.
Adenovirus produces lesions in the digestive system, with diarrhoea and intestinal bleeding, but it's hard to detect as the tell-tale lesions decay shortly after an animal dies.
That means vets may easily miss them, but DNA tests have shown that more than 80% of captive red squirrels had the infection.
It was also found that both wild and captive red squirrels can be infected, but without developing the full disease.
Experts were further shocked to find that grey squirrels can also be infected with adenovirus.
They did more tests on greys and on wood mice.
It's been known for a long time that grey squirrels spread the squirrel pox virus to their red cousins, and now figures show 54% of greys have adenovirus, too.
The discovery of infected red squirrels on the Isle of Wight, where there are no grey squirrels, reveals red squirrel infection can be found in areas without greys.
However, wood mice are present there, and they were also found to carry adenovirus.
"Adenovirus poses a significant risk to red squirrels where rodents come into close contact with one another," reveals Dr Craig Shuttleworth, of Red Squirrels Trust Wales, "such as at garden bird tables, forest supplemental feeding stations, or in captive breeding settings.
"The availability of foods at bird tables and feeding stations often attracts a range of other species including wood mice, and it would be prudent to try to limit mouse activity.
"The situation is further complicated because blood tests don't always reveal the presence of infection in living red squirrels, and where infection produces illness, sick squirrels don't show obvious external signs "They often die unseen in nests and are not discovered."
The Mammal Review paper provides recommendations on trap and squirrel feeder disinfection, and reducing contact between rodent species at feeders or bird tables.
It also highlights future research into adenovirus infection, including identification of any variation in viral strains found in different species.
The Mammal Society is a charity advocating science-led mammal conservation, leading efforts to collect and share information on mammals to contribute meaningfully to efforts to conserve them.
It was reported only last year that red squirrels were on the increase in the UK, but this news is a major setback.
The introduction of the American greys has seen them spread their population far and wide, with the red population shrinking.
Reds like to build large nests, or dreys, in trees, and prefer a solitary life.
They only become sociable when mating, and their kittens arrive in the spring.
Let's hope they continue to do so!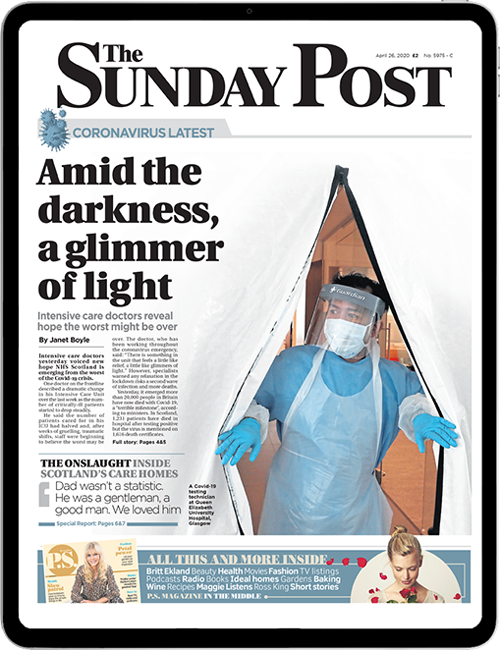 Enjoy the convenience of having The Sunday Post delivered as a digital ePaper straight to your smartphone, tablet or computer.
Subscribe for only £5.49 a month and enjoy all the benefits of the printed paper as a digital replica.
Subscribe