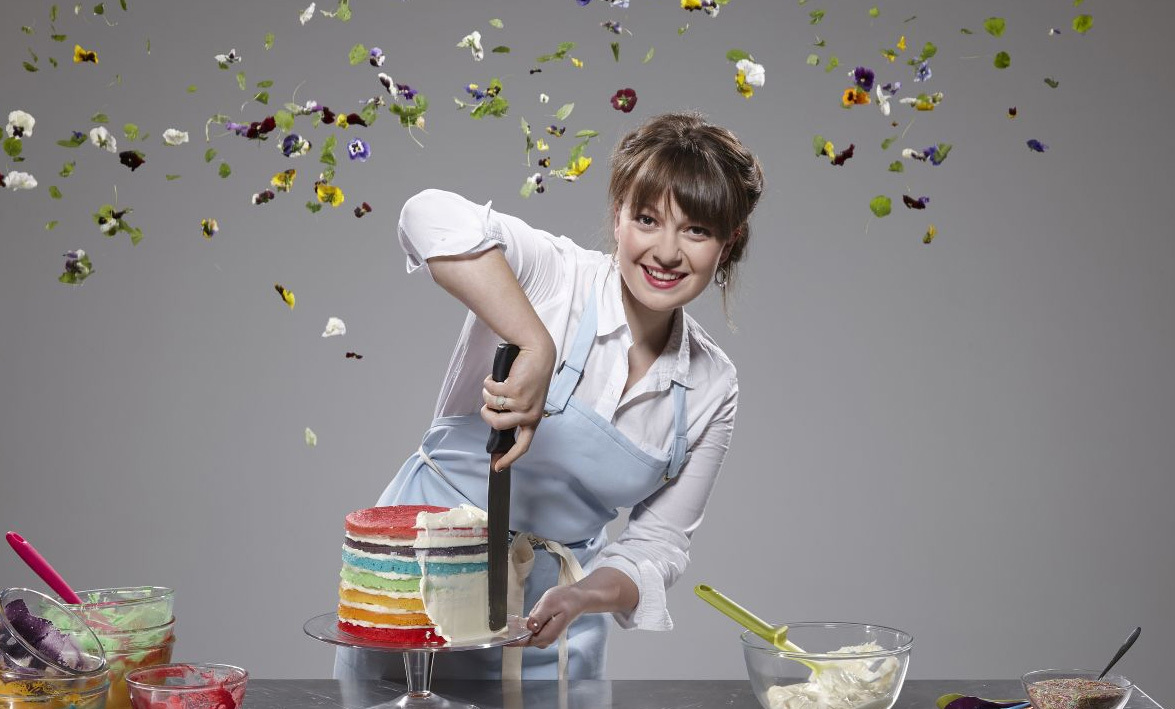 IT'S just a few weeks until the country's most famous tent opens for business again.
Mixers will whirr, dough will be kneaded, pastry rolled out and otherwise sane individuals will crouch down in front of ovens, muttering quietly to themselves and imploring cakes to please – PLEASE! – rise.
Yes the Great British Bake Off is back, with Mary, Paul, Mel and Sue helping dispel any gloom of another soggy summer, while hopefully avoiding soggy bottoms.
A dozen new bakers will take to our screens and, with up to 15 million tuning into the grand finale, life for many of them will never be the same again.
No one knows that better than Perthshire girl Flora Shedden, who was narrowly pipped in last year's semi-final.
This time last year she was just another St Andrews University student, settling into digs in the town having decamped from her parents' home in Dunkeld.
But now she has revealed all to the Sunday Post about the crazy 12 months that have seen her land a lucrative book deal, hang out with the likes of Sir David Attenborough – and be the victim of vicious Twitter trolls.
"I only applied about three hours before the deadline and only because I'd had a few glasses of wine," said Flora, 20.
"My sister Hebe had been saying I should do it for ages but it was only that evening, January 6, that I decided to do it on a whim when I was having a drink.
"I got my first phone call from the show a few days later and then there were a series of other interviews.
"I didn't say anything to anyone for a month but then I had to tell  my mum and dad as I needed to go to Manchester and have my bakes judged."
A trip down to London for a screen test followed but Flora still didn't imagine she'd make the cut and was stunned to be told she'd been chosen.
Once selected, show bosses, keen to ensure no awkward headlines materialised, trawled through the social media accounts of the bakers and took down anything that might be viewed in any way negatively.
Stepping into the tent for the first time was, like much of what was to follow, a surreal experience.
"I'd bonded with the other bakers over dinner at the hotel but we didn't meet Paul (Hollywood) and Mary (Berry) until they walked into the tent to judge us on the first day," said Flora.
"It was the fear of seeing them there that made it real. I think I made a comment about having a nice crack on my Madeira cake and that prompted a bit of fun chat and innuendo."
Flora flew back to Scotland after every two days of filming, often not getting back until 3am.
"By the time the semi-finals came round I was totally exhausted," she admitted.
"There was a bit of disappointment at not making the final but I was secretly thrilled that I could go to my bed and get a good sleep. I probably didn't do as much practice and preparation as I should have and that might have made a difference.
"But Nadiya (Hussain) was so dedicated and such a deserving winner – I don't think she slept for three months."
Although they'd been given advice on what to expect, nothing could have prepared Flora for the maelstrom of frenzied attention when the series began.
"It was a total shock," she said. "It was lovely – and it was also really, really horrible. Sometimes it was fantastic and at other times I thought, 'Jeez, just give me a break'.
"We'd spend a long time after each episode going through Twitter because most people were really nice and I wanted to respond.
"But I never did it without my mum and my sister.
"I'd definitely advise this year's bakers never to go on and look alone as some of it can be really nasty. It can be a very isolating thing.
"With my mum and sister, they'd make a joke of it.
"The whole Aga saga, where I was labelled as this posh girl, was just one part of it.
"You're forming opinions based on an hour of telly and you can't know someone from that."
The good, though, far outweighed the bad. After just two or three episodes she had agents beating a path to her door and book deals being offered.
She decided to take a year or two out of university – she won't be returning this September either – and has spent much of the time on her cookery book Gatherings, which will be out in January.
Personal appearances, demonstrations, TV shows and being asked to go along and prepare meals for fancy supper evenings are just a few of the other opportunities. And she found herself mixing in the starriest of company.
"Just before the final, four of us were on the cover of Radio Times.
"So, we were invited along to Claridges to their big annual covers party.
"You get awarded your cover by Graham Norton and you're in this room packed with famous people.
"Sir David Attenborough was there, Jeremy Clarkson and I met Nigel Slater so it was one of the most amazing nights of my life. I loved it."
Flora still relaxes by doing a bit of baking, with wedding cakes as a gift for friends becoming a bit of a speciality.
And, like the rest of the nation, she can't wait to tune into this year's GBBO.
"I couldn't really watch my one because it made me feel quite sick," she added. "I couldn't stand my face – or my voice actually.
"My advice to the bakers – apart from being wary of Twitter – is to keep your family and friends close and be open because you never know what will come out of it."
The Great British Bake Off returns to BBC One in August.
---
READ MORE
Bake Off star Flora Shedden's Easter treats
Flora Shedden reveals she's quitting university to write her book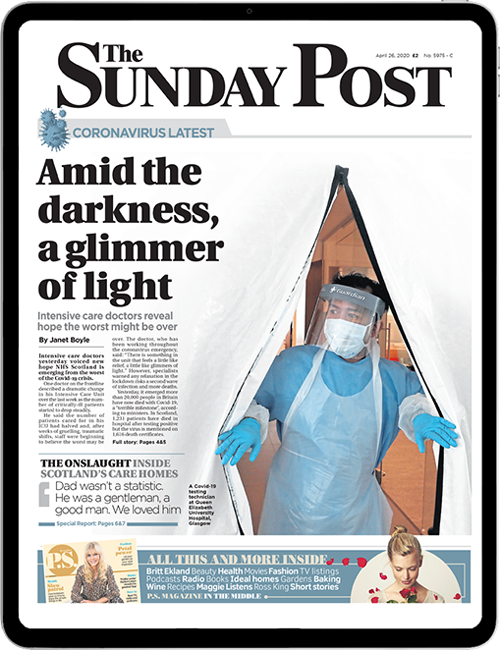 Enjoy the convenience of having The Sunday Post delivered as a digital ePaper straight to your smartphone, tablet or computer.
Subscribe for only £5.49 a month and enjoy all the benefits of the printed paper as a digital replica.
Subscribe