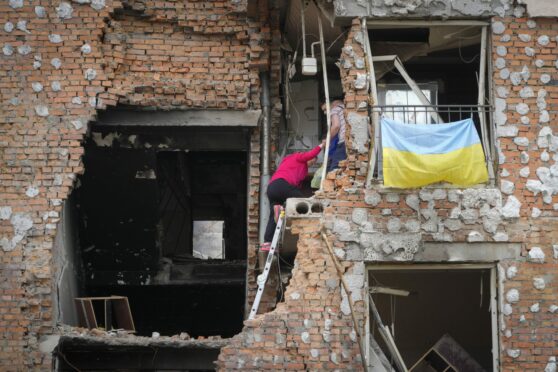 Only diplomacy will end Vladimir Putin's war in Ukraine, President Volodymyr Zelensky has warned.
The Ukraine president said the conflict can only end through talks because there can be no military victory on the battlefield for either side. His announcement comes as Russian officials claimed their forces had launched a major blitz, destroying Western-supplied weapons and a command post, killing hundreds of Ukrainian troops.
Zelensky said: "The end will definitely be in diplomacy. We want everything back and the Russian Federation doesn't want to return anything. That's why the ending will be at the negotiating table."
He said eastern Ukraine had been turned into "hell" by the invasion. He denounced Russian missile attacks as "a deliberate and criminal attempt" to kill as many Ukrainians as possible. He spoke as heavy fighting was reported around the city of Severodonetsk, in the eastern Luhansk region.
A Ukrainian official said Putin's troops hit a school and killed three adults as 200 people, including children, were sheltering there. Zelensky said: "It is hell there and that's not an exaggeration – the brutal and completely senseless bombardment of Severodonetsk. Twelve dead and dozens wounded there in just one day. The Donbas is completely destroyed.
"This is a deliberate and criminal attempt to kill as many Ukrainians as possible, to destroy as many houses, social facilities and enterprises as possible."
The latest fighting was presented as a success by Russian Major General Igor Konashenkov, who said a Black Sea Fleet vessel launched Kalibr missiles to destroy the targets. He said they had successfully hit a batch of arms and equipment at a train station in the Zhytomyr region en route to Ukraine's troops in the Donbas region.
Konashenkov said that the weapons had been "delivered from the United States and European countries for a group of Ukrainian troops in the Donbas". He said storage facilities with fuel for Ukrainian armoured vehicles had been hit by the long-range missiles at a site in the port of Odesa and three Ukrainian command posts had also been successfully targeted.
One was the command post of Ukraine's 109th territorial defence brigade. Konashenkov also claimed two Ukrainian Su-25 fighter jets had been shot down over the self-proclaimed Donetsk People's Republic and the other in the Kherson region as well as eight ammunition depots. He said: "More than 270 nationalists were destroyed as a result of air strikes."
The attacks also heighten tensions between Russia and America, as US President Joe Biden earmarked another £32 billion in aid to help Ukraine fight the invasion.
The legislation, which was passed by Congress with bipartisan support, deepens US commitment to Ukraine at a time of uncertainty about the war's future. American officials have warned of the potential for a prolonged conflict. The funding is intended to support Ukraine through to September. An earlier emergency funding measure provided £10.9bn.
Earlier, Moscow published its full list of more than 900 Americans who have been indefinitely banned from entering Russia. They include President Biden as well as Secretary of State Antony Blinken, CIA chief William Burns and hundreds of members of Congress. The Russian foreign ministry said the restrictions were in response to US sanctions.
The US and UK, along with other allies, are meanwhile holding talks on how to help smaller nations defend themselves from any possible Russian aggression. UK Foreign Secretary Liz Truss said Moldova should be "equipped to Nato standard" to help it guard against the threat of a Russian invasion.
She said Putin had "ambitions to create a greater Russia" despite his military setbacks in Ukraine. Former Soviet republic Moldova sits on Ukraine's south-western border. Moldova is not a member of Nato, although it did apply to join the European Union less than two weeks after the invasion of Ukraine in February.
In the UK, a source close to the royal family has reportedly said the royals have been housing Ukrainian refugees and making cash donations to help the humanitarian effort. Unnamed members of the royal family have tried to "do their bit" and reached out after being moved by the plight of the Ukrainian people. They are now providing accommodation to a number of families forced to flee their homeland. The source said there was a "firm wish" for the royals to avoid publicity. The news came as it was revealed that almost 54,000 Ukrainians have already arrived in the UK.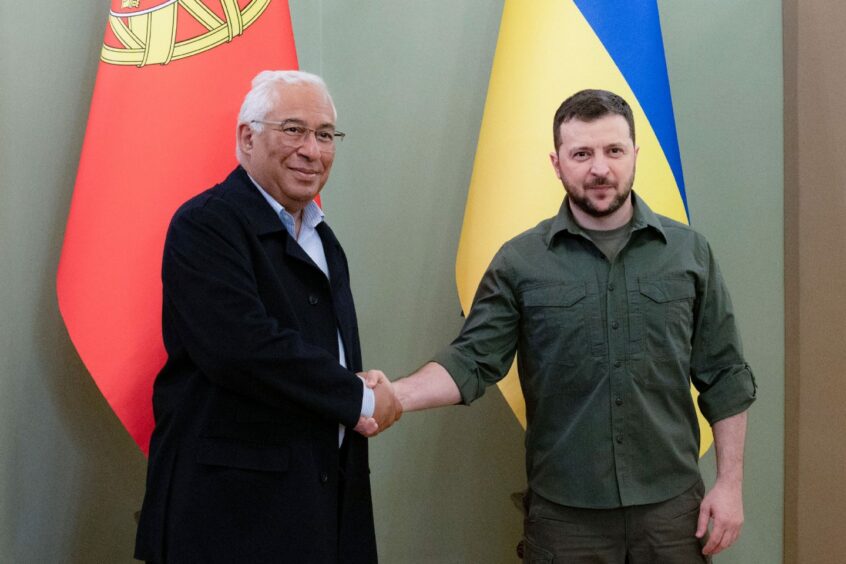 That compares to the between one-and-a-half to two-and-a-half million Ukrainians who are estimated to have fled to Poland. And Ukraine's ambassador to the country expressed his nation's gratitude for the welcome that Poles have given to millions of Ukrainian refugees.
He hoped the European Union will soon release billions of euros to Poland so that the assistance does not come "at the cost of the Polish people". Ambassador Andrii Deshchytsia said Russia had tried to spread disinformation online that Ukrainians were getting better treatment than Poles themselves.
He said: "I'm worried because I don't know where the limits of this hospitality, of the hospitality of Polish people, are. It's a warm and healthy welcome. But how long they can keep them? And it's understandable for me, and it's also understandable for my compatriots. They understand that there are some limits."
Most EU countries have received funds to help them recover from the economic effects of Covid, but some €36 billion earmarked for Poland has been blocked in a dispute over changes to the nation's courts, viewed as an erosion of democratic standards.
Deshchytsia said: "Poland has proven how effectively they can manage this wave of migrants, how effectively they can manage to use the money of their own budget, and how effectively they can provide assistance to the migrants.
"It will help both Ukrainians and Poles living in Poland. And we will get out of the possible tensions."
Deshchytsia says of the three to four million Ukrainians in Poland, some 1.5 million were already working, studying and living in the country before the Russian invasion. He said Ukrainians often ask him if it is safe for them to return home. He said: "It's very difficult to say, should you go back to your home or not, because the situation is not stable yet. So I might encourage you to Lviv, which is far from the front line. But in one day Lviv could be bombed as it was two or three days ago, and the rocket might come to your house or your car."
He said Poles often tell him: "You are fighting for your and our freedom. We will be supporting you as long as needed."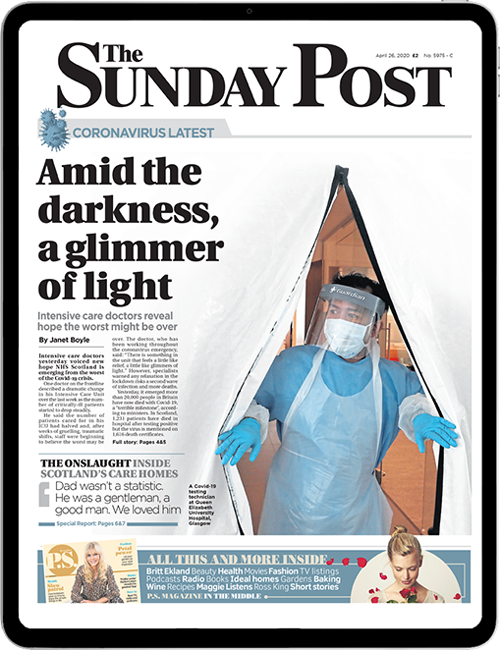 Enjoy the convenience of having The Sunday Post delivered as a digital ePaper straight to your smartphone, tablet or computer.
Subscribe for only £5.49 a month and enjoy all the benefits of the printed paper as a digital replica.
Subscribe