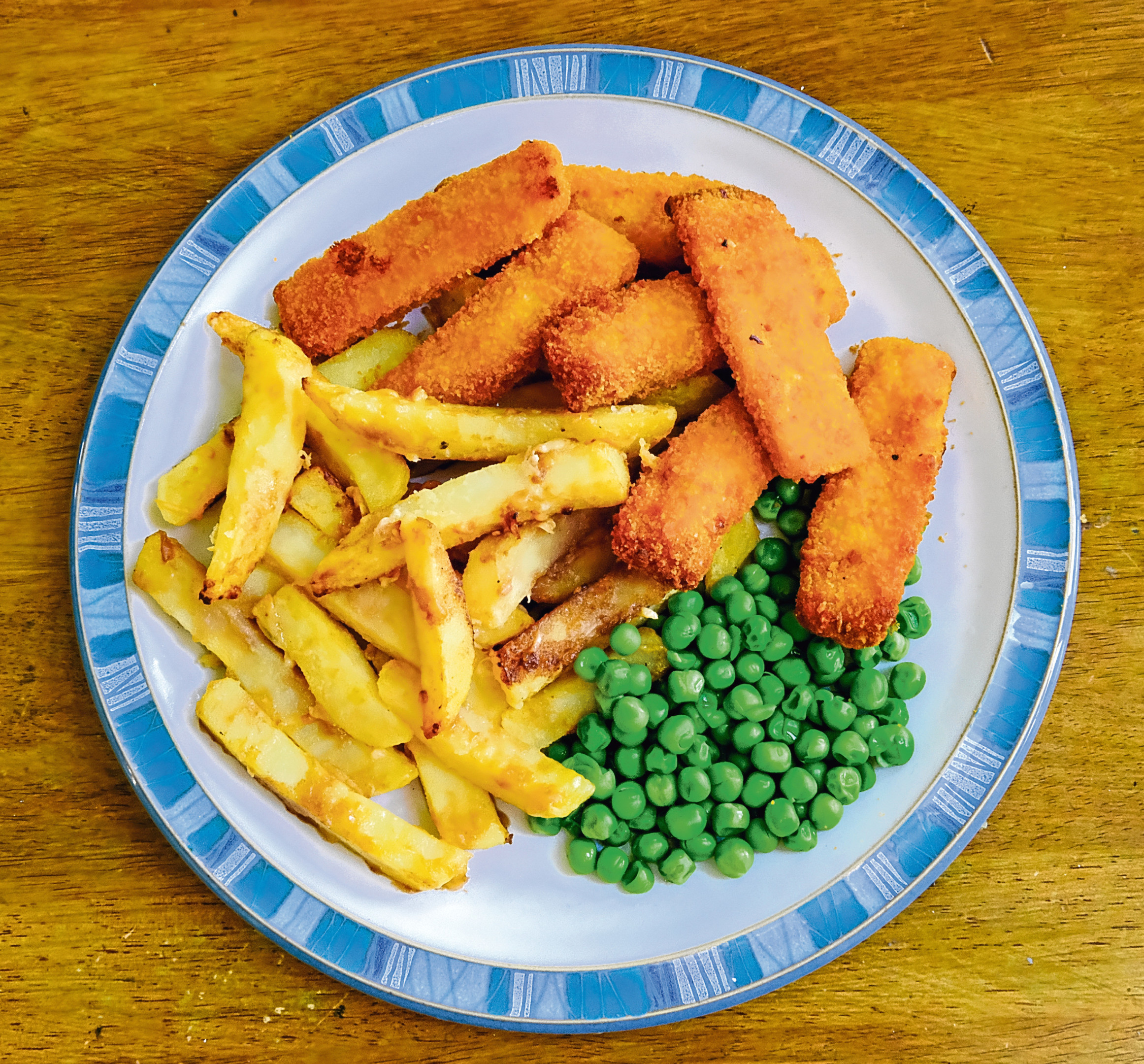 WITH an estimated wealth of £280m, David Beckham can afford to fine-dine in the world's fanciest restaurants. But when he celebrated his birthday recently he rolled the clock back to a real old favourite. He shared a photo of the dish he was having, a youthful nostalgia-fest of gammon steak with egg, pineapple rings and potato wedges. Certain foods always bring childhood memories flooding back. We asked our writers and readers to share their most fondly-remembered dishes.
Stuart Findlay, Inverness
As a child, pizza gave me an extra reason to look forward to Friday night.
Despite our persistent whining, my mum had managed to ration my older brother and I down to having it once every seven days. Years later, I still associate it with winding down at the end of the week.
Lynsey Gordon, Glasgow
Fish fingers and chips. Nothing beats cutting through those crispy breadcrumbs and munching on chips drowning in salt and ketchup. The ultimate comfort food.
Steve Finan, Dundee
Whenever my mother made mince or stew, she'd skim the fatty, salty residue from the top of the pot and pour it on to a piece of white bread, so that the fat soaked through. It was a squidgy mess, but it tasted wonderful. There would probably be laws against this today.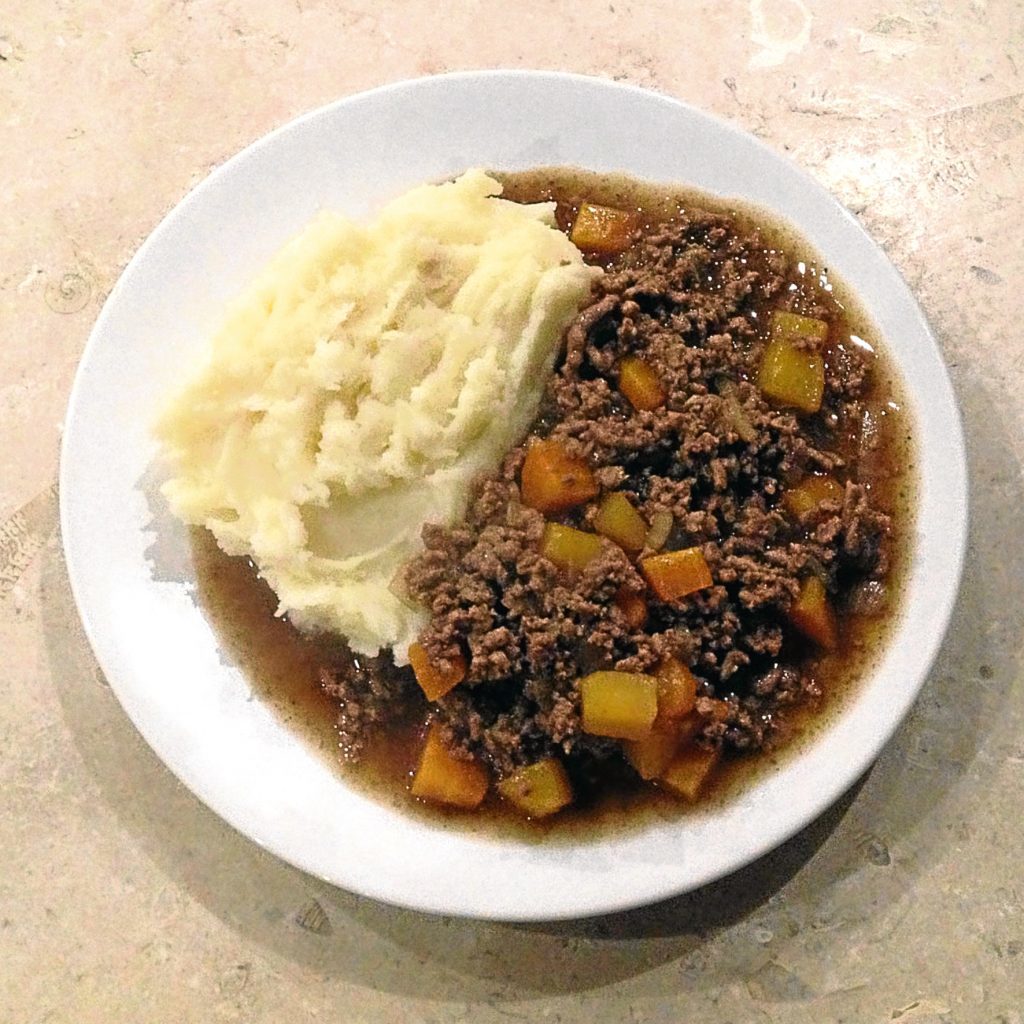 Ross King, Sunday Post columnist
It was a quick run home from school at lunchtime for mum's homemade soup. Her recipes were always, "Just a wee dod of this and a wee pick of that". Superb! Brilliant broths and lovely lentils. Mince and tatties was another favourite. I loved anything that you could squidge together.
Kezia Dugdale, Scottish Labour leader
My nan would pick me up from school and take me to her house where a pot would be bubbling away on the stove. The ultimate dish was her tattie and leek soup. The tatties from a 10 kilo bag under the stairs, the leeks from the back garden.
With some love, years of experience and very few other ingredients, her soup would heal every scraped knee and weary bone. It was best served not with bread, but stacks of Walkers oatcakes and thick chunks of cheddar cheese. There was nothing quite like it.
Elizabeth O'Regan, Lincoln
Baked potatoes and onions served with cold meat on Monday lunchtime for washday. I do still love them and we still have them now on a winter Monday. I think the onions keep the bugs away.
James Walker, Glenrothes
Stovies, made with onions, dripping and potatoes, fritters or home-made chips. Then, for a pudding, home-made custard and stewed rhubarb.
Donald MacLeod, Sunday Post columnist
Grilled sliced Spam, baked beans and homemade – that meant burnt – chips. Followed by a dollop of strawberry Angel Delight or Ambrosia Rice Pudding with raisins. Meal times were bedlam. They'd end with my brother Calum and I being belted by my super-stressed mum and thrown out the door for flicking our chips and beans at each other.
Liz Kelly, Glasgow
Lamb, mashed potatoes and peas, followed by steamed pudding and custard. My mum was a great cook but we didn't have anything fancy.
Gary Hopton, Fife
A nice bowl of tomato soup followed by rice with some pears in it used to go down a treat at lunchtimes.
I still love it.
David Collins, Yorkshire
Fish and chips, mushy peas, tea, bread and butter – at the seaside. We didn't holiday often but it reminds me of buckets and spades and family.
Margaret Clayton, Sunday Post columnist
In 1955, Bird's Eye launched an amazing new product – fish fingers. Every Friday this was our treat – three fish fingers, homemade chips and a spoonful of beans. Fabulous!
A few years later the Friday night favourite was complemented with Birds Eye's latest wonder food – Arctic Roll. Bliss. After years of plain, home-cooked dinners this "modern meal" felt so very different.
James Strachan, Aberdeenshire
They say ambrosia is the food of the Gods, but they would have changed their minds if they'd tasted my dear old mum's tattie soup, followed by stewed rhubarb and her home-made custard! I ran all the way home from school at lunchtime when I knew that was the menu of the day.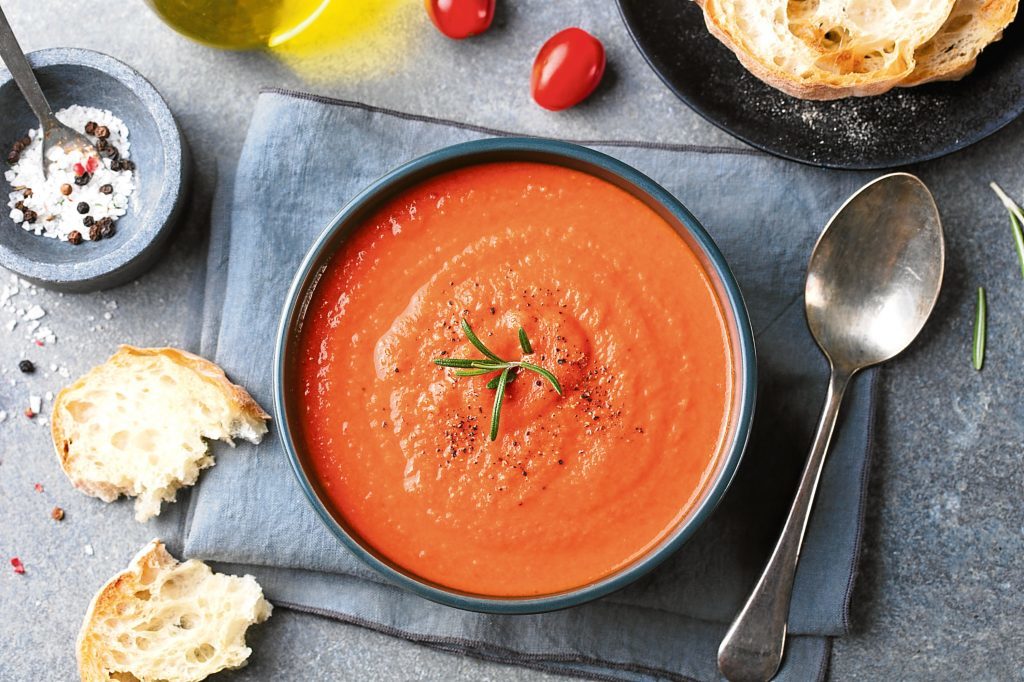 Lorraine Kelly
My mum, an amazing cook, made all our meals from scratch. Her chicken soup was legendary – but my favourite was her fabulous, fluffy, buttery mashed potatoes right in the middle of Heinz tomato soup.
Susan Ireland, Kendal
Chicken necks. It was a real treat, or at least seemed it at the time. My father travelled from Ulverston to Barrow every week to bank his money then buy a bag of chicken necks off the market and we had them for tea. They were boiled and then we sat with a cloth on our knees and sucked the meat out. Luxury!
James Thompson, East Lothian
Back in the 1940s at the dinner school, I loved mince and chappit tatties with peas in the mince. Now on my own I still make it every Tuesday.
Judi Martin, Aberdeenshire
Roast chicken with all the trimmings then trifle was my favourite back then and it still is. I make roast chicken and all the trimmings four or five times a year.
Julie Doughty, York
You can't beat really good sausages and mash. I still choose it in restaurants 50 years later. They make sausages now in all different flavours but you can't beat the original pork sausages.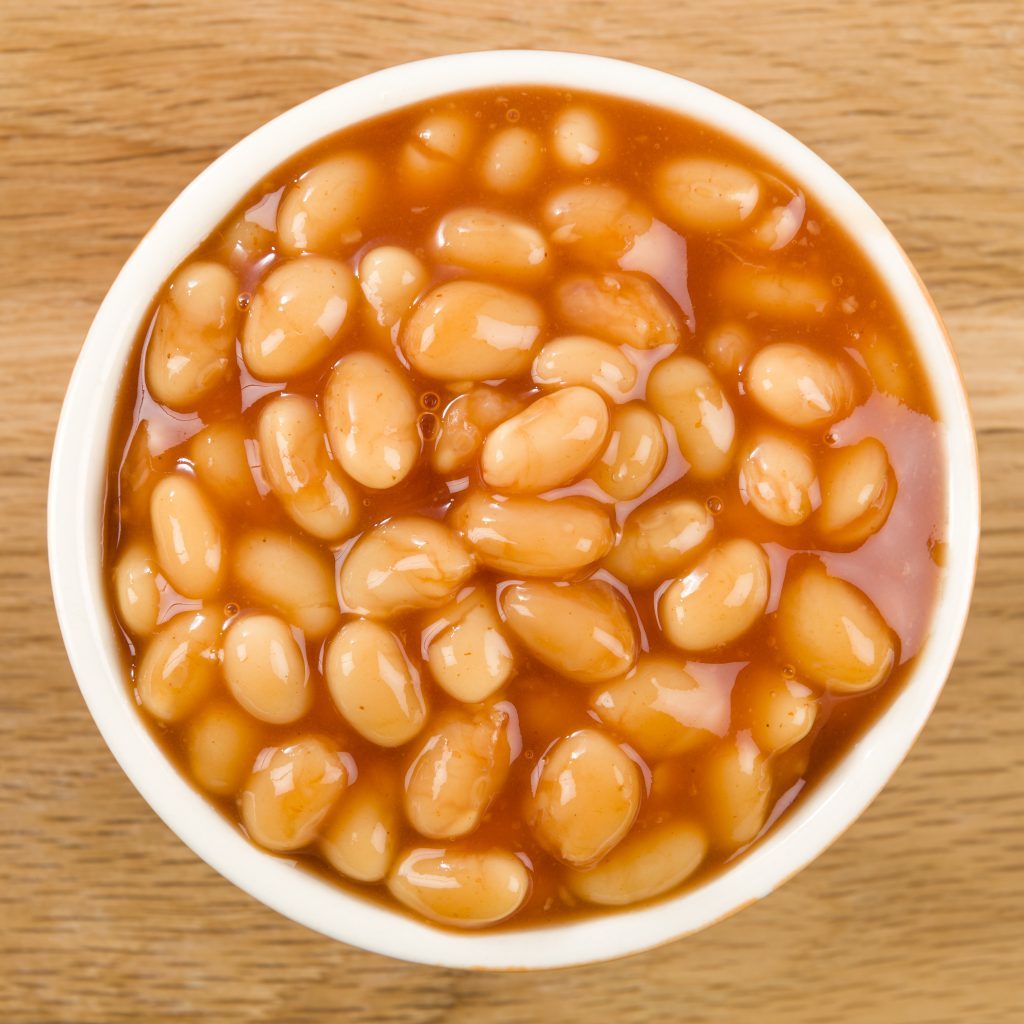 Laura Coventry, Glasgow
My fondest childhood food memory is being served chip-pan chips with links sausages, with a side of Heinz baked beans. There's something so childlike about eating sausages and beans. It's a delicious flavour combination I still enjoy to this day.
Sally McDonald, Aberdeen
Beef stew and dumplings made with suet. My grandmother made this every week for a family of 10. Thick, succulent cubes of beef, pearl barley, carrots and onions and giant, fluffy dumplings – delicious! It was even better on day two.
Joan Fordyce, Forfar
We lived on a smallholding so our meals were from the gardens, with chicken, or rabbit. Also fresh trout my uncle caught. A real treat, once in a blue moon, was fish and chips from the chippie! Delicious.
Irene Thomson, Perth
In primary school, my favourite teas were either Heinz Sandwich Spread or spring onions, a wee drop of salt and bread and butter. My mum would despair as she didn't consider these to be healthy!
Andrew Clubb, Ellon
Haggis, needs and tattles. We only got it once a year, so it was something to look forward to.
Ali Kirker, Fife
My mum's homemade soup was fantastic and her roast beef was the best I've ever had. But I always looked forward to Mondays in our house.
Mum would make fried chicken and chips, using up the chicken we'd had for Sunday dinner. I'd always have a chip butty – white bread and lashings of Lurpak, none of this half-fat nonsense. And proper, deep fried chips.
I made this treasured meal for a friend recently and she said it was the best thing she'd eaten in 20 years!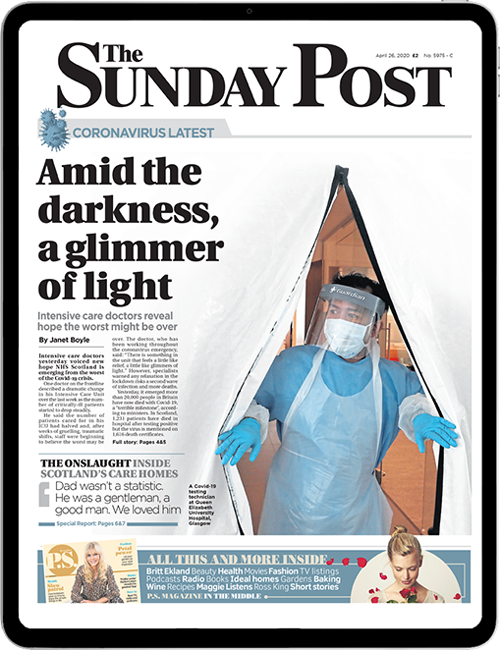 Enjoy the convenience of having The Sunday Post delivered as a digital ePaper straight to your smartphone, tablet or computer.
Subscribe for only £5.49 a month and enjoy all the benefits of the printed paper as a digital replica.
Subscribe